Ariana Grande Calls Her Relationship With Pete Davidson "An Amazing Distraction"
2018 was a pretty hectic year for Ariana Grande.
Aside from her major success with her album, Sweetener, then later on in the year dropping hits from her Thank U, Next album, Grande was faced with a lot of ups and downs when it came to love.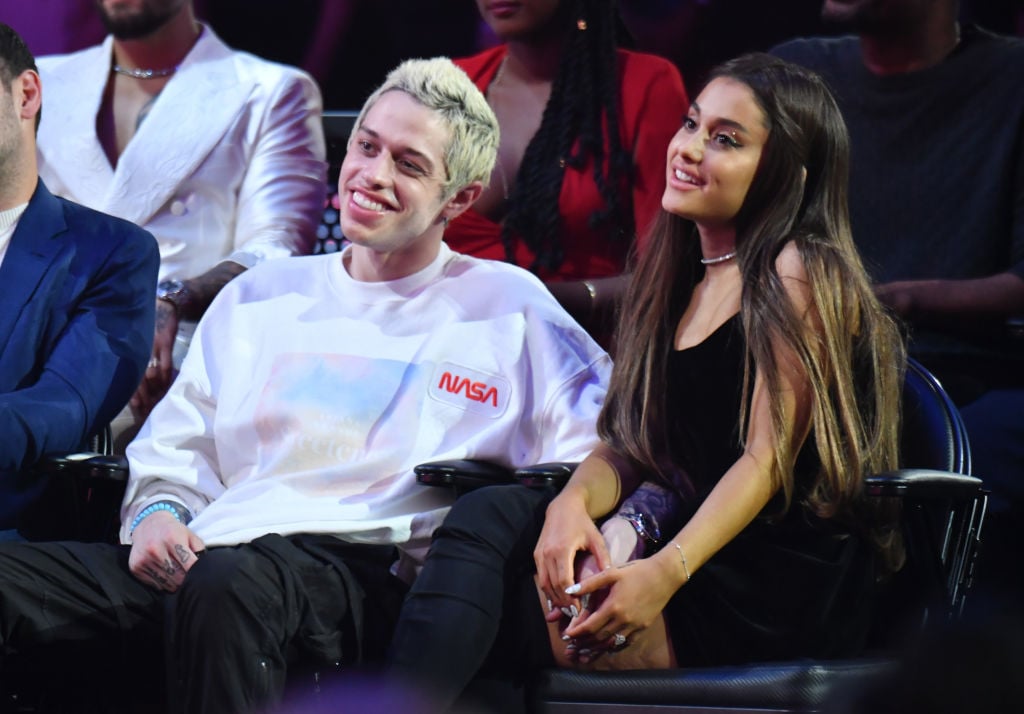 After calling off her two-year relationship from Mac Miller, the singer began dating SNL comedian, Pete Davidson, who she soon got engaged to.
Though many thought their relationship would last, Grande eventually split from Davidson and is now opening up about their short-lived romance.
Losing Mac Miller and Pete Davidson has been hard on Grande
For most of her adult life, Ariana Grande has always had someone to love.
Though her relationships have come and gone over the years, there were two people in her life who still hold a piece of her heart to this day.
In June 2018, many of us were shocked to learn the Ariana Grande started dating Saturday Night Live cast member, Pete Davidson, just a few weeks after calling it quits from her ex-boyfriend, Mac Miller.
For four months, the singer lived blissfully with Davidson by her side and many of us were certain she had finally found "the one."
However, after Mac Miller's unexpected passing, it was revealed that Ariana Grande ended up calling it quits from Pete Davidson a few weeks later.
While Grande never publicly commented on their split, the singer poured her emotions into her music and found that getting over losing two people was even harder than she thought.
The singer recently opened up to Vogue and shared how ending up by herself was a change she had to get used to.
"I don't really remember how it started or how it finished, or how all of a sudden there were 10 songs on the board," Grande explained.
"I've been boo'd up my entire adult life. I've always had someone to say goodnight to. So Thank U, Next was this moment of self-realization," she continued. "It was this scary moment of 'Wow, you have to face all this stuff now. No more distractions. You have to heal all this s***.' "
She appreciated Pete Davidson being in her life
Though Ariana Grande's engagement to Pete Davidson was one of the most short-lived chapters in her life, being with him made her happy.
While being with Davidson was an amazing time in Grande's life, she can agree that they moved a little too fast in their relationship.
"Then I met Pete, and it was an amazing distraction. It was frivolous and fun and insane and highly unrealistic, and I loved him, and I didn't know him," Grande shared.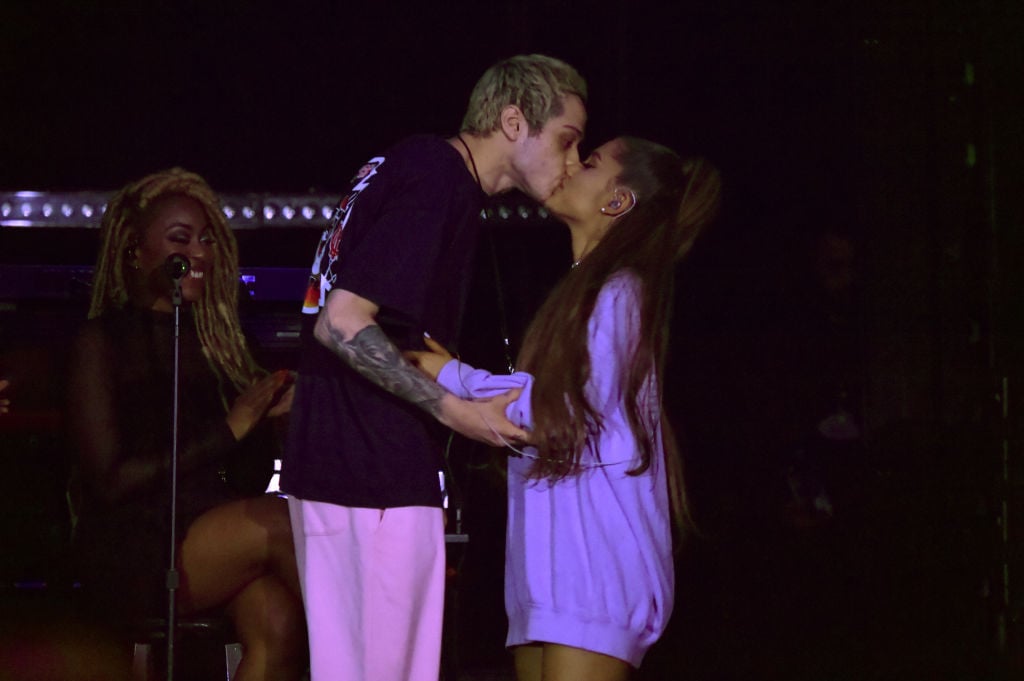 Following their split, Grande was faced with a ton of emotions that came along with her losing two people she cared deeply for.
Since their split, Ariana Grande has been adamant on remaining single and just focusing on her career.
While she is trying to take each day at a time, Grande still has her moments of heartbreak every now and again.
2018 did not go easy on Ariana Grande in the slightest, but seeing how far she has come these past few months just goes to show that the hard times cannot get the best of her.