Ariana Grande Celebrates 10 Years Since 'Victorious' Premiere: 'The Most Special Years of My Life'
Before she was a Grammy-winning pop star, Ariana Grande was propelled to fame on the popular Nickelodeon series Victorious. These days, she delights fans by staging reunions with cast members at her concerts and including them in her music videos ("Thank U, Next"). But many still remember her best as the red-headed girl below.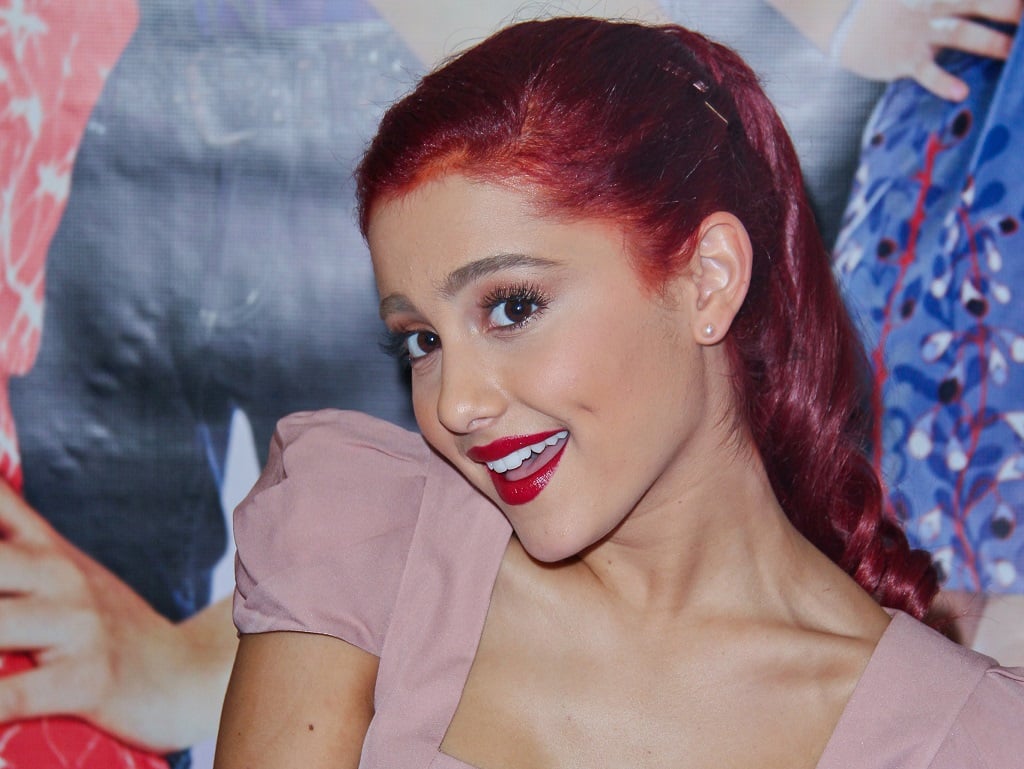 In celebration of a special anniversary, Grande has posted a tribute to the series. Read on to learn what she said, as well as the messages of her former cast mates.
'Victorious' is the show that made Ariana Grande famous
If you're not familiar with the show, Grande starred in Victorious, a Nickelodeon sitcom, from 2010-2013. She played Cat Valentine, one of the students at the fictional Hollywood Arts High School, a performing arts school. The series begins when Tori Vega fills in for her sister, Trina, and earns a spot at the highly selective institution.
Tori quickly bonds with a group of friends when she enrolls: the bubbly Cat, musician Andre, puppeteer Robbie, aspiring actor Beck, and his perpetually peeved girlfriend, Jade. Together, they deal with the daily struggles of being teenagers, while getting into ridiculous situations and trying to further their careers.
She celebrates 10 years since the show's began
To commemorate the 10th anniversary of the show's March 27, 2010 premiere, Grande posted a series of images, many of them never-before-seen ones from behind the scenes. The singer apologizied for her "mushiness," before saying how "grateful" she is for the experience. "I couldn't have spent my teenage years with a better, more funny, talented group of human beings."
She continued, writing of that her character, Cat Valentine, "will lovingly haunt me 'til I die." Grande also commented on her dyed hair, which has caused her problems in the years since. She finished, "Thank you to Dan Schneider and to my cast mates for some of the most special years of my life and for bringing all of us into each other's lives."
What did her co-stars say about the anniversary?
Aside from Avan Jogia (Beck), all of the main cast posted their own set of memories. This was all started by Danielle Monet (Trina). She shared a photo from the last time they all got together as well as a lot of personal memories. Liz Gilles (Jade) wrote of the "wonderful and precious moments" the show provided. She wrote, "We were a family 10 years ago and we still are now. (No, really, I'm serious – we were texting each other for over 2 hours last night)."
Matt Bennett (Robbie) simply wrote, "the 10 best years of my life started 10 years ago today." Meanwhile, Leon Thomas (Andre) called Victorious "an experience I'll cherish and hold onto forever." Finally, the eponymous star herself, Victoria Justice (Tori), finally put to rest any remaining rumors of a feud with Grande, writing, "This show changed my life and I'm so grateful I got to share it with this amazing, insanely talented group of people."