Ariana Grande Chooses a Side in the 'Glee' Cast vs. Lea Michele Feud
How does 'Scream Queens' star Ariana Grande feel about the allegations made against her former co-star Lea Michele? Learn her reaction here.
Glee star Lea Michele has joined the list of celebrities canceled for their alleged bad behavior on set. And though she's not vocalizing it, another one of her former co-stars, Ariana Grande, has made her opinion on the rumors about Michele perfectly clear.
Lea Michele has come under fire for her treatment of her 'Glee' co-stars
Here's what happened. In response to Michele's above tweet, Samantha Marie Ware, who portrayed Jane Hayward in Glee Season 6, wrote on Twitter that Michele made "traumatic microaggressions" against her and "made my first television gig a living h*ll."
This led to numerous other cast members, like Amber Riley (Mercedes Jones) and Alex Newell (Wade "Unique" Adams), chiming in. Even her co-star in The Mayor, Yvette Nicole Brown, participated. Michele lost her deal with HelloFresh, according to the brand's Twitter account.
Her feud with cast member Naya Rivera has resurfaced
Michele doesn't have the best track record when it comes to her relationships with her co-stars. For years, there were rumors that she and Naya Rivera, who portrayed Santana Lopez, were feuding. Their characters didn't get along, so it was easy for them to brush these comments off for the good of the show.
But once Glee came to an end, they were able to speak more freely. Rivera wrote in her 2016 autobiography Sorry Not Sorry (as transcribed by E! News) that the two "are both strong willed and competitive" and that Michele "didn't like sharing the spotlight." Michele has wholly denied any feud in interviews.
Rivera wrote about Grande in her book 
Now here's where Grande comes in. Rivera dated rapper Big Sean, and they were engaged from October 2013-April 2014. He then dated Ariana Grande, from October 2014-April 2015. In Sorry Not Sorry, Rivera wrote while they were still together, she came to Big Sean's house to find that he was hanging out with Grande.
In January 2015, Rivera and some of her Glee co-stars performed Grande's hit song "Problem" on the show. And one Twitter user thinks that Michele helped make this happen. "Lea Michele had producers force Naya Rivera to sing an Ariana Grande song on the show," they wrote. While this is entirely unfounded, the experience may have been awkward for Rivera.
Michele and Grande worked together in 'Scream Queens'
After Glee, Michele's next gig was another Ryan Murphy-created Fox series, Scream Queens. She portrayed Hester Ulrich, who pledges the sorority Kappa Kappa Tau after the typically elitist group is forced to allow anyone who wishes to join a spot.
Grande portrays Sonya, or Chanel No. 2, a member of the sorority. While the artist only appears in a few episodes, the two apparently grew pretty close while working together. A few days after the above Twitter post, Michele shared a photo of the two on set, writing, "So much love for this lady."
Grande unfollows Michele on Instagram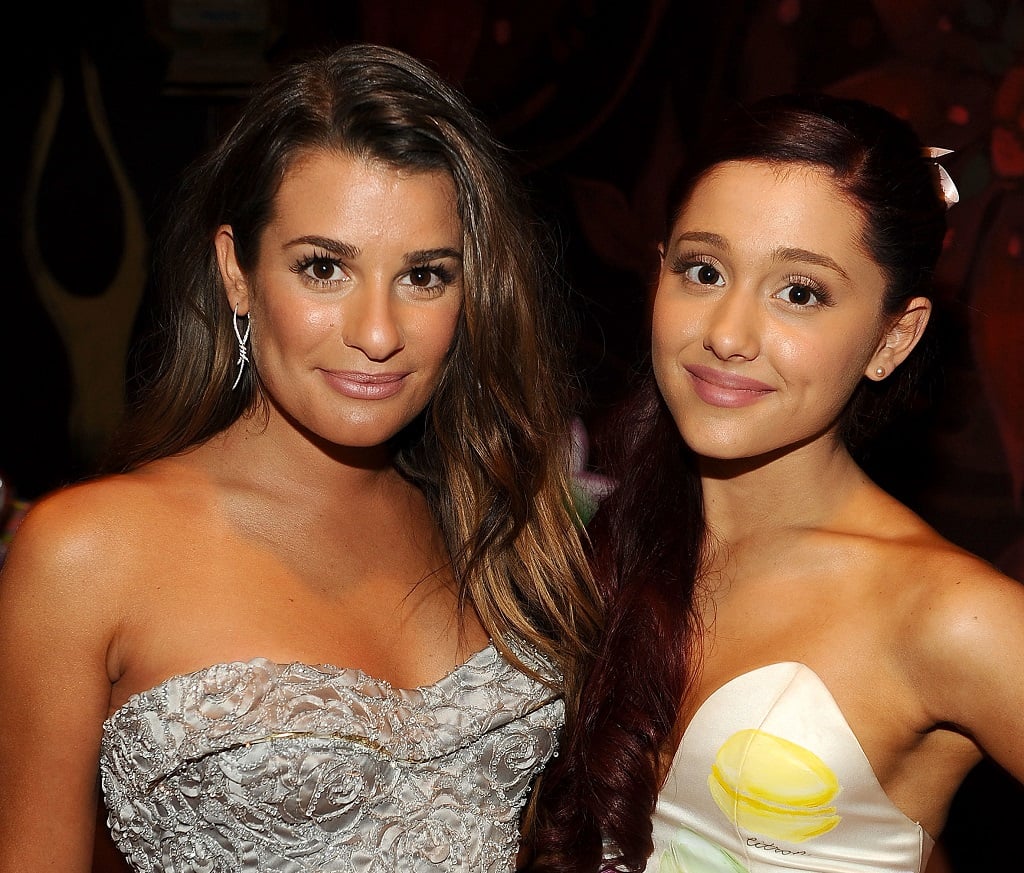 Returning to the present day, the Big Sean drama is well behind both Grande and Rivera. Grande is currently dating real estate agent Dalton Gomez, while Rivera was married to Ryan Dorsey for four years. While they're likely not friends, that doesn't mean they can't both have negative opinions about Michele.
Grande, who attended a May 30, 2020, Black Lives Matter Protest in Los Angeles, reportedly unfollowed Michele on Instagram after the incident. So while these two may have been friendly in the past, it's doubtful they will be again.