Ariana Grande and Cynthia Erivo Will Star in 'Wicked' Movie
Fans of Wicked finally know who will play Elphaba and Glinda in the upcoming movie adaptation. On Nov. 4, it was revealed that Cynthia Erivo will lead the movie as Elphaba and Ariana Grande will co-star alongside Erivo in Wicked as Glinda. Jon M. Chu, known for directing Crazy Rich Asians, will direct the project.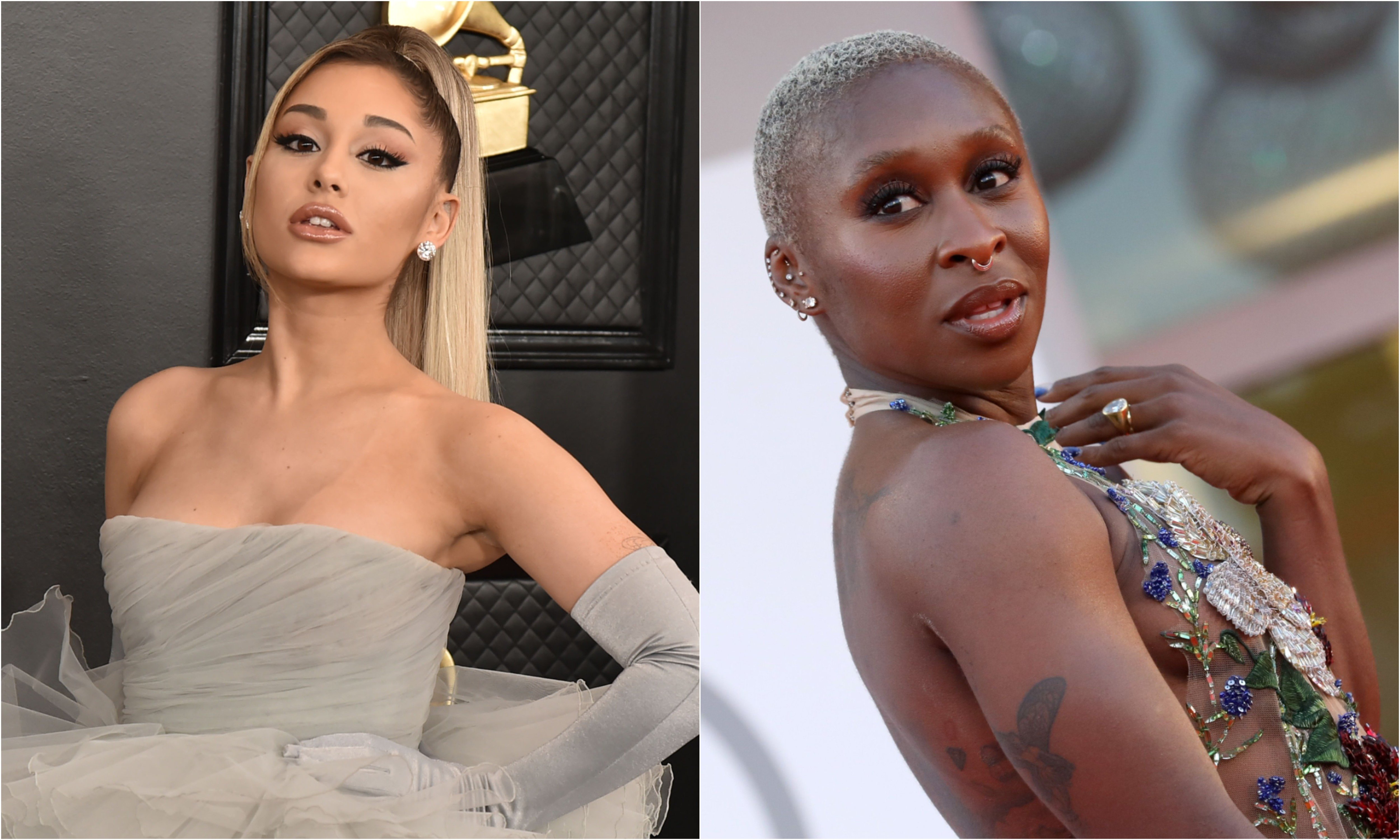 Ariana Grande and Cynthia Erivo will star in 'Wicked'
Wicked originally debuted as a musical on Broadway in 2003. A year later in 2004, Universal Pictures began planning a film adaptation. The movie has been in development for several years, making the news of Erivo and Grande's casting even more noteworthy.
According to Variety, "Grande and Erivo will portray Glinda and Elphaba, respectively, in Universal's big-screen adaptation of the Tony-winning musical helmed by In the Heights director Jon M. Chu. He has been attached to the project since February, and casting rumors for the film's two main roles have been swirling for months."
Grande is one of the biggest pop stars in the world, and she has won two Grammy Awards. In 2019, Grande won Best Pop Vocal Album, and at the 2021 Grammy Awards she won Best Pop Duo/Group Performance with Lady Gaga.
Erivo has extensive theatre experience. She won a Tony Award for Best Actress in a Musical in 2016 for her role in The Color Purple on Broadway. She also won the Grammy Award for Best Musical Theater Album for her work in the musical.
As an actor, Erivo has also been nominated for Academy Awards, Golden Globe Awards, and a Screen Actors Guild Award.
Cynthia Erivo and Ariana Grande posted about 'Wicked' on Instagram
News of the casting of Erivo and Grande in Wicked spread after the two actors posted about the movie on Instagram.
In an Instagram post, Erivo posted photos of her video chatting with Grande. Erivo's Instagram post also included a photo of a handwritten note that Grande wrote for Erivo.
"Dear Cynthia, honored doesn't even begin to cover it. I cannot wait to hug you. See you in Oz," Grande wrote in the note for Erivo.
Grande published an Instagram post of her own. In the post, Grande shared multiple pictures of video calls with Erivo and Chu. The singer also posted a photo of a bouquet of flowers with a note from Erivo.
In the note, Erivo wrote, "'Pink Goes Good With Green' Congratulations Miss A, The Part Was Made For You, I Look Forward To Sharing This Musical Journey With You. Love, Cynthia."
What is 'Wicked' about?
The film Wicked will be an adaptation of a Broadway musical by the same name. The musical is based on a novel called  Wicked: The Life and Times of the Wicked Witch of the West.
Wicked tells the story of characters fans know and love from The Wizard of Oz, but from a different perspective. Instead of focusing on Dorothy, the musical centers around the friendship between Elphaba, the Wicked Witch of the West, and Glinda the Good Witch.