Ariana Grande Married Dalton Gomez — Here's a Look At the Secret Weekend Wedding
Sorry, Pete Davidson fans — Ariana Grande tied the knot over the weekend with another man. On May 17, news broke that the "Stuck With U" singer wed quarantine fiancé Dalton Gomez in an "intimate" ceremony.
Now that Grande and Gomez are officially off the market, fans want to know how the secret event went down without a hitch. Here's what we know about the couple's special day.
Ariana Grande and Dalton Gomez fell in love during quarantine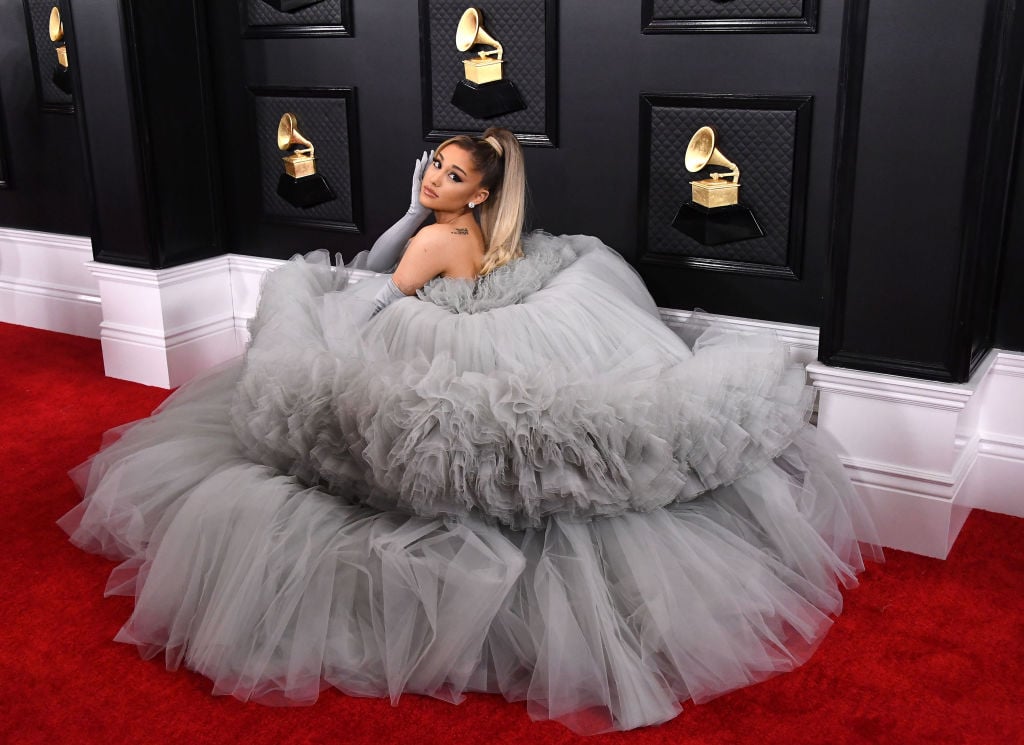 The year of 2020 was strange for many couples. Some, like Grande, found love. California real estate agent, Gomez, hit the love jackpot when his boss from the Aaron Kirman Group helped the pop princess purchase a home formerly belonging to Ellen DeGeneres for a cool $13.7 million in Hollywood Hills. There, Grande and Gomez's love blossomed.
Sources close to Grande previously revealed to Us Weekly that sparks flew the moment she met Gomez. The two unofficially announced their coupling via hugging and kissing in the May 2020 collaboration video "Stuck With U," alongside pal Justin Bieber.
"When she saw him, she immediately thought he was cute and very good-looking, and she asked her team to set up an in-person meeting with him," the source said. "Ariana fell very hard for Dalton shortly after they met."
Despite public romances with Big Sean, Mac Miller, and Pete Davidson — who she was also engaged to three years ago — nothing ever panned out. Until now. Mr. and Mrs. Gomez announced their engagement in December 2020, after nearly nine months of bliss together.
Details about Grande's wedding are limited
RELATED: Here's Why Ariana Grande Reunited With Her Estranged Father After 'Falling Out'
In a surprise move, Grande and Gomez held a small, yet intimate ceremony in Montecito, California over the weekend. While details about the event are sparse, reps for Grande told People that "they got married," and "it was tiny and intimate." The reps added, "The room was so happy and full of love. The couple and both families couldn't be happier."
Less than 20 invitees were in attendance and Grande has not posted photos of the big day. However, Gomez's private Instagram page could have all the gush-worthy snapshots only available to the pair's closest friends and family. TMZ broke the news on May 17, adding that it's unclear if the ceremony was planned or not, but families of both the bride and groom were present.
A source told E! News the lowkey event was, "beautiful but not over the top," adding, "Ari wanted it to be simplistic and tasteful. All they cared about was having family there and to be able to enjoy the special moment together."
Grande previously showed off her pearl and diamond asymmetrical engagement ring by jewelry designer Jack Solow. Some wonder if the pearl is from the ring Grande's grandmother, Marjorie Grande, gifted in 2014, according to previous reports by Page Six. Fans believed the two rings are connected giving Gomez the ultimate blessing from Grande's "Nonna."
The wedding band, also by Solow & Co, was created to compliment Grande's massive diamond. A rep for the jeweler told E! News that Gomez worked with the jeweler to craft a platinum and diamond band, adding, "He was very, very specific about what he wanted," but ultimately was, "very happy with it."
Fans have mixed feelings about the relationship
RELATED: What Is Ariana Grande and New Husband Dalton Gomez's Age Difference?
Now that Grande is a "Mrs.," dedicated fans have mixed feelings about the whole ordeal. While many offered their "congratulations" and well wishes on Instagram, others aren't so sure the union will last.
"25 years old, hot and super-rich; what could go wrong," one fan commented. Another added, "Take ur vows seriously, love one another fully and enjoy every second of your marriage!"
We'll have to wait and see if Gomez appears in any future Grande videos or if the two collaborate on any real estate deals. Until then, the "7 Rings" singer and her beau are enjoying life as a married couple in private.