What Will Ariana Grande, Demi Lovato, and the Cast of 'High School Musical' Perform at 'The Disney Family Singalong'?
Make no mistake, the coronavirus (COVID-19) pandemic has hit everyone, even Disney. The company made the decision to shut down its parks, delay the release of anticipated films like Black Widow, and halt productions across the globe. But its also working to find ways to bring people together. Read on to learn more about the virtual event you won't want to miss.
ABC is hosting a 'Disney Family Singalong' event
Ryan Seacrest is hosting what he deems to be "a truly magical event." On Thursday, April 17, 2020, the first Disney Family Singalong will take place. Airing on ABC (a network, naturally, owned by Disney), it will feature a lot of notable stars singing popular Disney songs from the safety of their own homes.
First announced on April 10, the event will emulate the classic singalong style, in which the lyrics will appear on screen so that those at home can join in. In a press release published by Deadline, ABC Entertainment President Karey Burke said, "We hope that we can help create some new unforgettable moments in everyone's home in a way that only the magic of Disney can."
Demi Lovato and Ariana Grande will perform these hits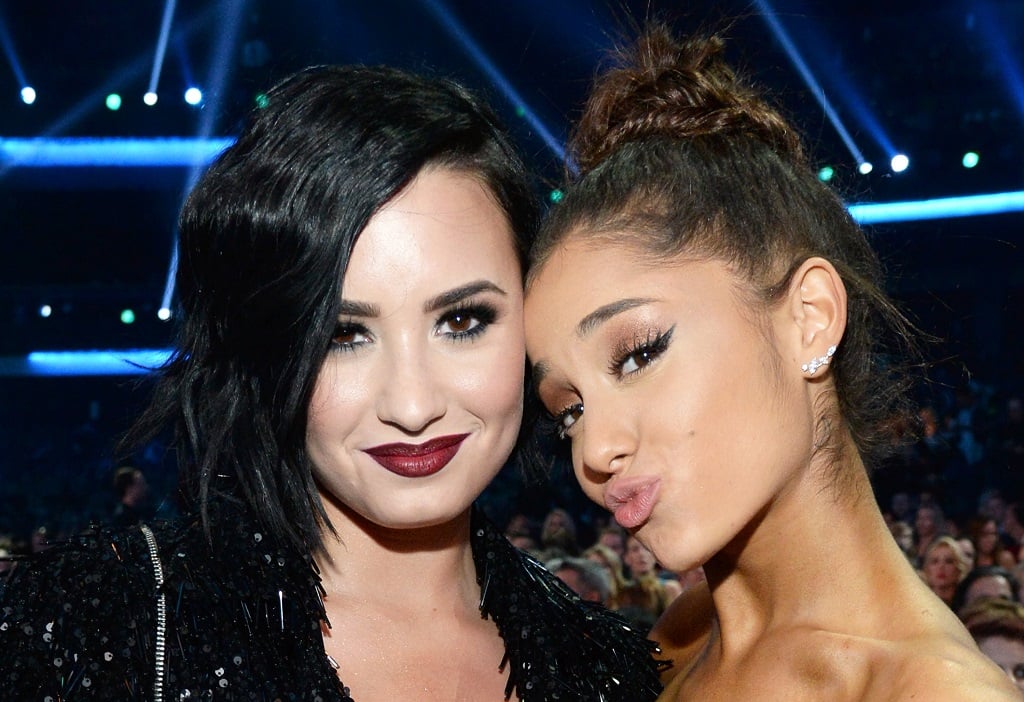 Lovato and Grande are two of today's biggest pop stars. Both are currently managed by Scooter Braun, but that's not how they met. They've been close for many years, with Lovato calling Grande, "one of [her] good friends," on The Ellen DeGeneres Show in March 2020.
As part of the Disney event, Grande is set to perform "I Won't Say (I'm in Love)" from Hercules. Her fans may find this to be a cute nod to her current relationship, which she has refrained from speaking about. Lovato, meanwhile, will sing "A Dream Is A Wish Your Heart Makes" from Cinderella, along with Michael Bublé.
The 'High School Musical' cast reunites (sans Zac Efron)
High School Musical has become one of Disney's longest-running TV franchises. After the three TV movies, which premiered in 2006, 2007, and 2008, there was a large gap. But then Disney revitalized the property with High School Musical: The Musical: The Series, which aired on Disney+ in 2019 and 2020.
Much of the cast of the original franchise, including Vanessa Hudgens, Ashley Tisdale, and Corbin Bleu recently reunited on a Zoom call. Noticeably missing was Zac Efron. He is also not included on the list of names that will be participating in a singalong version of the original film's theme "We're All in This Together."
Who else will be performing?
Leave it to Disney to bring together a huge list of incredible talent. In addition to the aforementioned stars, below are a few others who will be featured in the big event.
Christina Aguilera will be singing "Can You Feel the Love Tonight?" from The Lion King. Josh Groban is set to perform "You've Got a Friend in Me" from Toy Story. And Thomas Rhett is performing "Do You Want to Build a Snowman" from Frozen.