Ariana Grande Is Featured on Donald Glover's New Release: Have They Worked Together Before?
Musicians Ariana Grande and Donald Glover (Childish Gambino) have worked on another song together. How did they first become friendly?
Now that she's a Grammy-winning pop star, fans of Ariana Grande are always desperate for new music. Her last release was the Charlie's Angels soundtrack, in which she collaborated with artists like Miley Cyrus. And now, she's featured on a track with Donald Glover.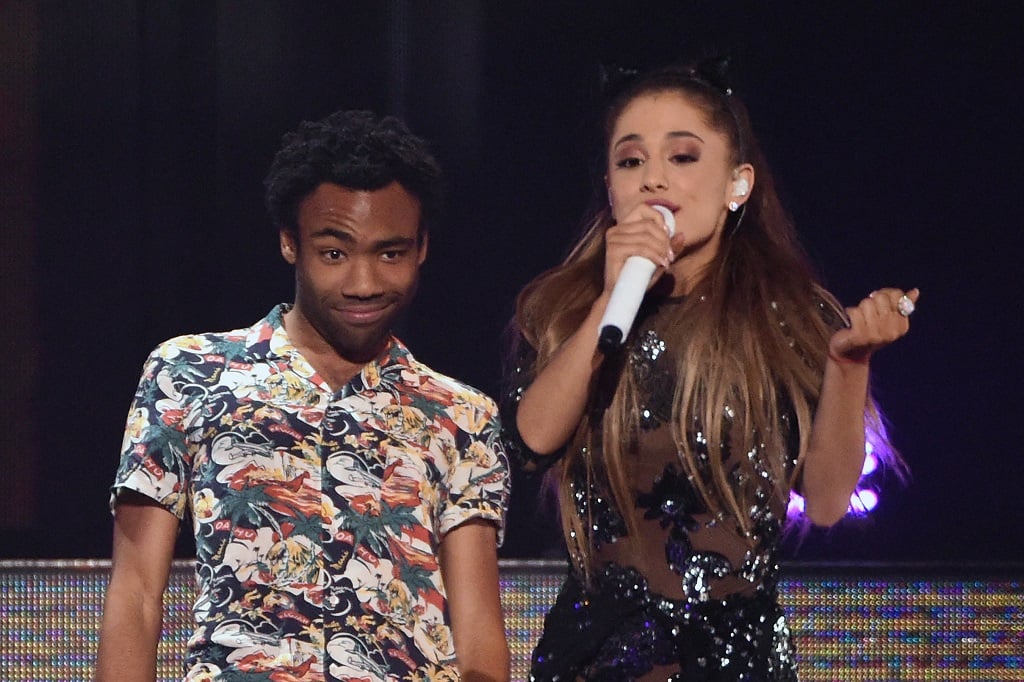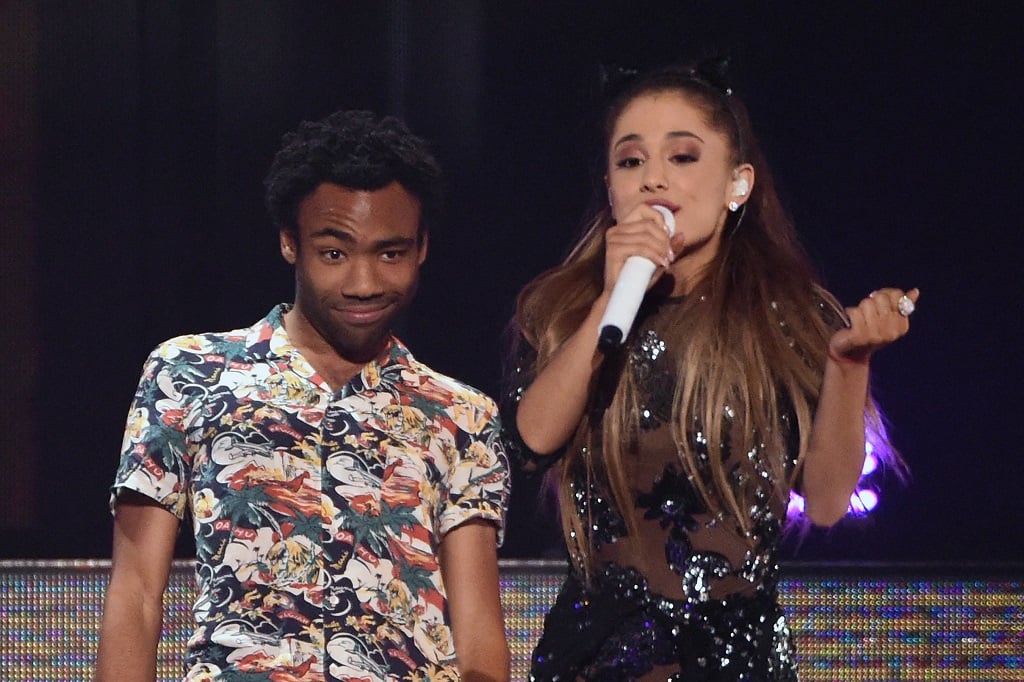 The performer, who typically releases music under the moniker Childish Gambino, dropped a surprise release on Sunday, before taking it off his website. Included was a track that features Grande. Here's what we know about their working relationship.
Donald Glover's surprise release
Glover has put out three studio albums, along with multiple mixtapes and various singles, as Childish Gambino. But over the last couple of years, he hasn't been as active. The 2019 film The Lion King, which he starred in, featured him on the soundtrack. But he's been relatively quiet on the music front since his This Is America Tour ended in 2018.
All of that came to an end on March 15, 2020. Via the website donaldgloverpresents.com, a looping music player of 12 tracks dropped. After fans and critics had enough time to listen to it several times over, it disappeared without warning. As of March 16, Glover hasn't yet commented publicly.
Ariana Grande is featured on 'Time'
Among the tracks is "Time." The song was first heard in Glover's 2019 musical film Guava Island, which premiered at Coachella. Glover's character, Deni, hears two children singing it and is inspired by them. (The movie is free with an Amazon Prime subscription.)
Now, Glover is singing it himself, along with Grande. This version of the track is quite a bit different than the a capella one heard in Guava Island. A snippet from it can be heard here.
They collaborated on a song before
This isn't the first time that Grande and Glover (as Childish Gambino) have worked together. Grande's second studio album, My Everything, features the track "Break Your Heart Right Back." The song features the rapper telling his friend (Grande) that her boyfriend cheated on her with another guy, and that she should hook up with him to get back at her ex.
Grande teased the song shortly before her album's release in August 2014. She and Glover performed "Break Your Heart Right Back" on Today that month, and then again at the iHeartRadio Music Festival the next month (see below). The song obviously has a special place in Grande's heart, as she has continued to sing it, even putting it on the live album from her Sweetener Tour.
Glover on 'Break Your Heart Right Back'
Of working on the song, Glover told Billboard it was "pretty great." When he heard the song, the artist said he and his team thought it was "a hit." "She [Grande] just sounds so good on it and it's a great song." He said he was "really excited" by the content of the track as well.
Glover continued, saying that when he recorded it, Grande was "very encouraging," adding, "she knows her stuff about music and rap." So while they may not be close in real life, these two artists obviously respect one another a lot. Hopefully, "Time" will be available for steam and purchase soon.