Fans Think Ariana Grande and Drake Are Collaborating After 'Popstar' Name Drop
With movie theaters (mostly) shut down and film and TV productions still on hiatus, music is the primary source of fresh entertainment in mid-2020. One of the latest rumored collaborations on the way could feature singer Ariana Grande and rapper Drake, in support of his new album. Here's why fans believe this one is true.
Ariana Grande and Drake are two of the best-selling artists today
Grande and Drake are each record holders when it comes to the Billboard charts. The former is the first artist to earn four No. 1 debuts on the Billboard Hot 100, which she secured with her Lady Gaga collaboration "Rain On Me." With the song, she also surpassed Drake (and Mariah Carey) as the artist with the shortest time between No. 1 debuts.
Meanwhile, Drake has seven No. 1 hits, with three that debuted in the top spot. He is unmatched in terms of rap artists, beating out such big names as Eminem and Ludacris. Drake also has the most top 10 singles on the Billboard Hot 100 with 40, surpassing the likes of Madonna and the Beatles.
Both are signed to Republic Records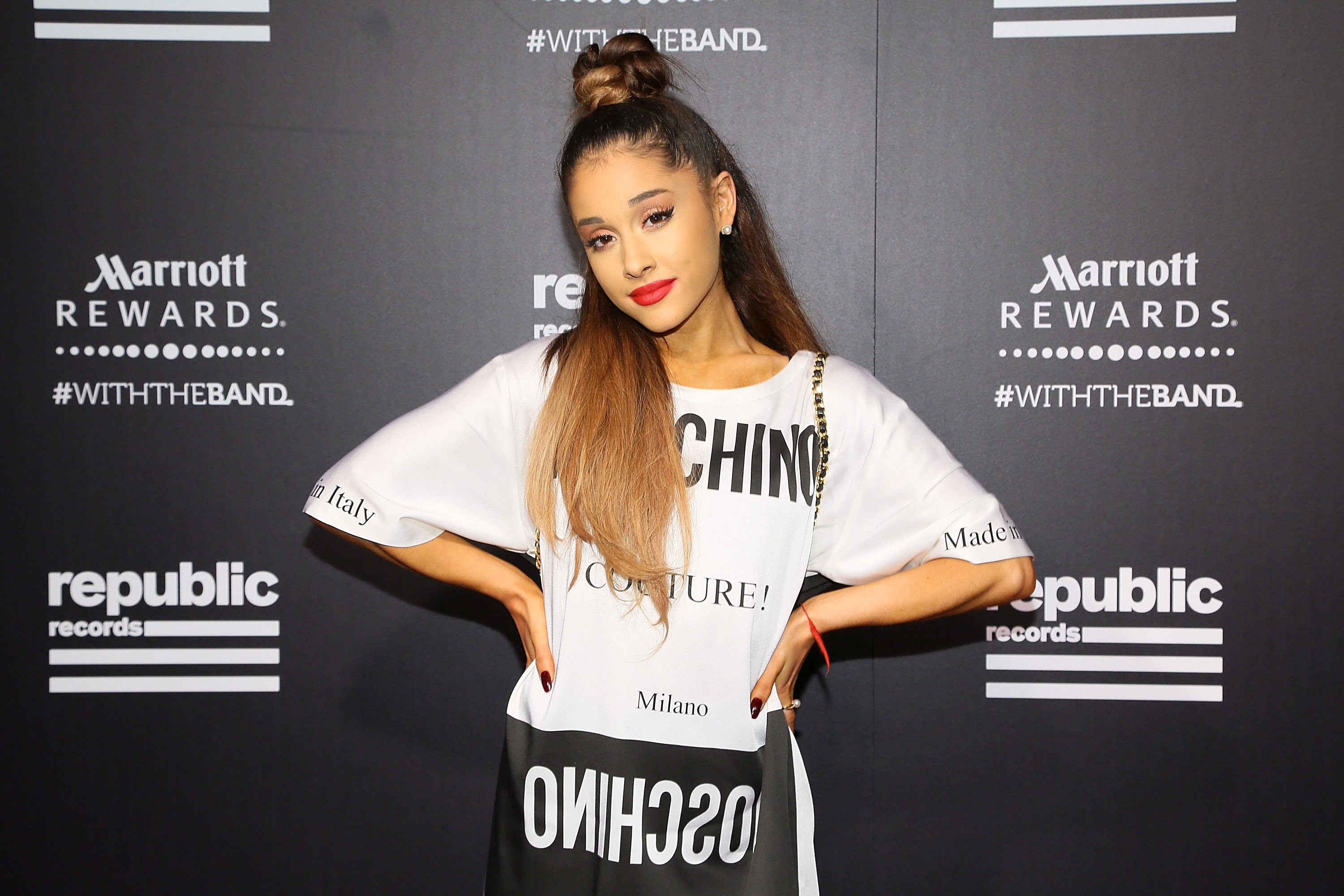 In addition to their impressive achievements, Grande and Drake have something else in common. They're both signed with Republic Records. Drake's music is simultaneously released through his own label, OVO Sound, as well as subsidiaries such as Young Money Entertainment and Cash Money Records.
Both Grande and Drake have each worked with other artists at the label, such as Lil Wayne, Nicki Minaj, and The Weeknd. Rumors of a collaboration between the two have circulated in the past, such as in April 2019, after Grande followed Drake on social media.
Drake name-dropped Grande on his track 'Popstar'
The latest rumors may have begun after DJ Khaled released his latest singles featuring Drake in July 2020. On one of them, "Popstar," Drake raps about how much money he has, with lyrics like, "Look, Ariana, Selena, my Visa/It can take as many charges as it needs to, my girl/That sh*t platinum just like all of my releases, my girl."
In addition to Grande and (Selena) Gomez, Drake also name-drops others in Grande's life, including her manager, Scooter Braun, and Justin Bieber, his other major client. He raps, "I'm a popstar, but this sh*t ain't bubblegum, yeah/You would probably think my manager is Scooter Braun," and "Sh*t don't even usually get this big without a Bieber face."
Drake's new album and the possible collaboration
After releasing the mixtape Dark Lane Demo Tapes in May 2020, Drake teased his sixth studio album, due out in the summer. As the season nears its end, reports that it was nearing completion led to escalated speculation in August 2020. But if Grande and Drake do release a collaboration now, it will have a lot of competition.
As one Twitter user noted, Miley Cyrus' first single in a year, "Midnight Sun," comes out August 14, as does Katy Perry's "Smile" music video. Perry's album of the same name comes on August 28, which is the same day as Selena Gomez's collaboration with K-pop group Blackpink.