Ariana Grande Says She's Eager to Get Back in the Studio When It's Safe: 'I Miss Making Songs'
Fans want more Ariana Grande music, but the singer has to take a break during the coronavirus pandemic. When will she get back to the studio?
Singer-songwriter Ariana Grande is known for being an amazing live performer. Her set at the 2020 Grammy Awards was among the most talked-about of the night, and her 2019 Sweetener Tour brought in impressive numbers.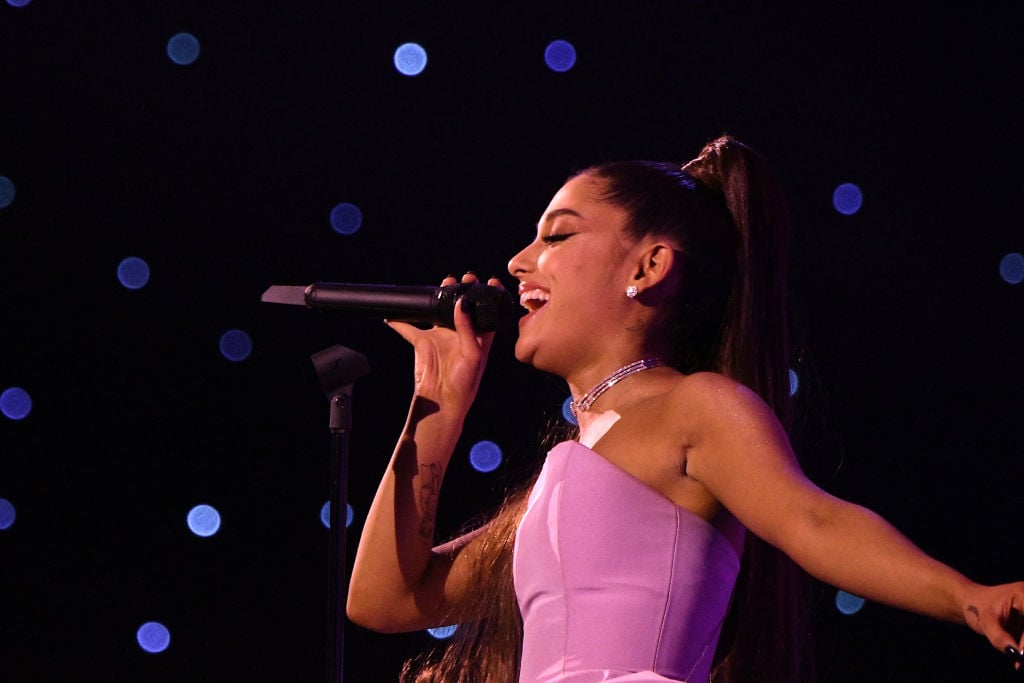 But her fans (known as Arianators) are also eager for new music. In March 2020, Grande heeded warnings and self-quarantined along with much of the rest of the U.S. Here's what she said during that time about getting back to the studio.
Ariana Grande told her fans she never really leaves the studio
Grande's latest tour came to a close along with 2019. It only took a few days for the media to begin to question when she would be back in the studio making music. After images appeared to show her recording, many were quick to report on this.
But according to the singer, this isn't anything new. "Neva left even when I was on tour," she wrote in response to one tweet saying she confirmed her return to the studio. "please relax nothings coming." Weeks later, Grande said she was feeling "antsy and inspired" to share her latest tracks.
She has encouraged everyone to practice social distancing during the coronavirus pandemic
Everything changed in March 2020. Fortunately for Grande, she didn't have to cancel any previously announced upcoming tour dates or appearances. Instead, she used her social media presence to encourage others to stay inside and practice social distancing amid news of the coronavirus pandemic.
Grande wrote that it was "really blowing [her] mind" to hear about people, especially young ones, not heeding the warnings. "It is incredibly dangerous and selfish to take this situation lightly," she wrote, adding that those blowing off the virus "sound stupid and privileged."
Grande did an Instagram Live
Late on Thursday, March 19, 2020, Grande did something she isn't ordinarily prone to do — an Instagram Live stream. She started the chat after having "three glasses of wine," she admitted, and called the experience "terrifying," watching the number of followers grow (it got as high as 85,000 at one point).
During the call, Grande read what Arianators were saying to her, wishing one a happy birthday and saying "I love you" to many more. Jennifer Coolidge, who starred in the "Thank U, Next" video, received a kind shout out. Grande also spoke about Los Angeles being on near-lockdown, saying, "This sh*t is so scary and so real."
She spoke with producer Tommy Brown
After saying goodbye, Grande came back a little later and did another Instagram Live, where she chatted with her producer Tommy Brown. They talked a lot about what they were doing to practice social distancing. But they also spoke a little about the music they had been working on prior to the pandemic.
Grande and Brown determined it had been a couple of weeks since they last worked together. They seemed to agree on what track was their favorite, but wouldn't give listeners a hint. "I miss making songs," Grande lamented, reassuring everyone that she's eager to get back in the studio when it's safe to.