Ariana Grande Tells Fans to Take Coronavirus Seriously: 'You Need to Care More About Others'
As coronavirus (COVID-19) leads to halting productions — from Marvel films to Grey's Anatomy — it seems like Hollywood is taking the pandemic seriously. And though she's not touring at the moment, singer Ariana Grande is making the case for social distancing — and encouraging her fans to do the same. Here's what she wrote that has many singing her praises.
Ariana Grande has a close relationship with her fans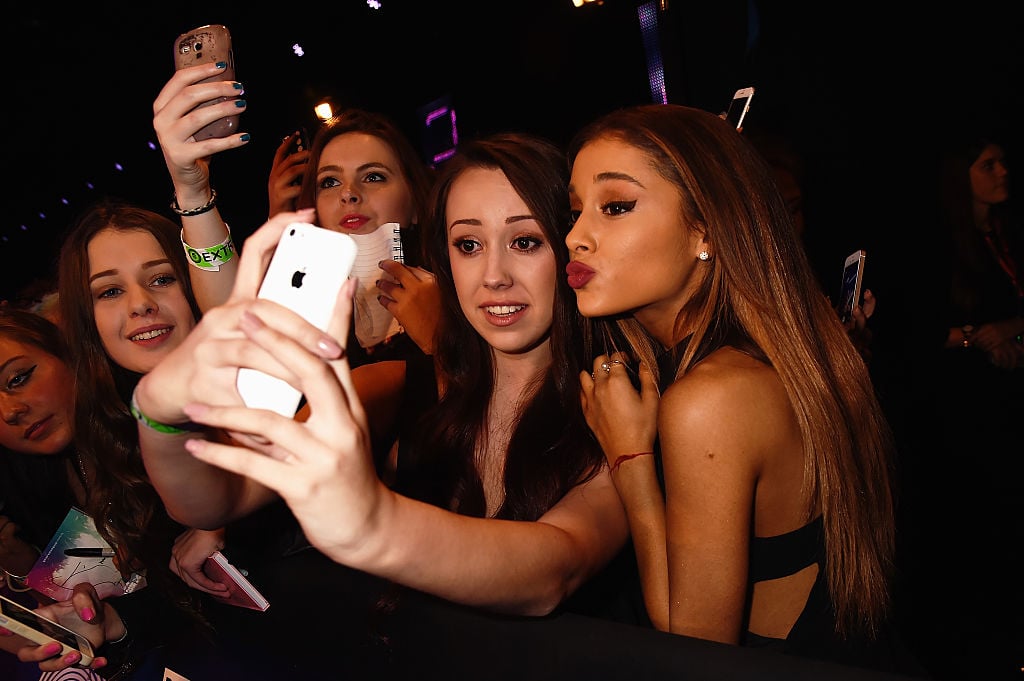 It can be hard to be an international renowned pop star and also connect with your fans on a personal basis. But Grande is skilled at it. She uses her social media platforms to chat with them, maintaining inside jokes and sharing little moments from her life wherever she can.
And her fans, known as Arianators, really respond to this. When rumors about her love life or new music circulate, they know to turn to her, and she'll be straight with them. It's a relationship that isn't seen between most stars and their fan bases.
She encouraged Arianators to stay inside
Because of this, Grande knows that when she speaks to her fans, they'll listen. So she used her platform to spread a message regarding coronavirus. She wrote in her Instagram Story and on Twitter that it's "really blowing [her] mind" to hear so many young people talking about going out. Grande pleaded, "please don't turn a blind eye" to the situation.
"It is incredibly dangerous and selfish to take this situation that lightly," she wrote. "You sound stupid and privileged and you need to care more about others. Like now," Grande added of those who use their youth and health as an excuse to continue socializing in public unnecessarily.
Many praised her call for social distancing
Grande is far from the first person to talk about this. But she is one of the few musicians with her kind of reach to really send the message home. And many are praising her for it.
She followed up her heartfelt post with some trademark snark, writing, "like your hip hop yoga class can f*cking wait I promise." She-Hulk writer Dana Schwartz retweeted this, adding, "Ariana Grande is our president now."
Grande recognizes the exceptions
Not everyone can stay home. Some responded to Grande's message reiterating that they have to go to work, school, etc. and can't afford to just stay home. Grande replied, "I understand and entirely support your frustration," calling for more support from the government in these trying times.
As many know, Grande pays close attention to politics. She endorsed Bernie Sanders as the 2020 Democratic candidate for president, and was once cited for supposedly throwing shade at Taylor Swift for not expressing her views. Grande pointed to the Families First Coronavirus Response Act in her post, encouraging Arianators to step up and contact their senators.
Will Grande do anything else to help in this difficult time? She called for donations in her Instagram Story. And she shared a clip of her friend, Aaron Simon Gross, saying, "I think you should release a new version of 'Bad Idea' [where you sing] 'I've got a good idea/Why don't we take a little bit of time away?'" Leave it to Grande to have fun while being smart about the situation.