Ariana Grande's Fans Have Been Obsessing Over Her Boyfriend, Dalton Gomez — and Now She's Concerned
Celebrity Ariana Grande has dated a lot of famous people in the past. But the fan obsession with her latest beau is a bit much, even for her.
Singer Ariana Grande has a dedicated fan base, who call themselves Arianators. While they follow her every move, sometimes it gets to be a bit much. Learn why Grande was a little worried after they posted about her new relationship.
Ariana Grande is very communicative with her fans
Many artists have unique relationships with their fans. But few are quite as in touch with them as Grande is with her Arianators. In addition to always telling them how much she loves them and appreciates their support, she has a bit of a playful back and forth with them on social media.
Take the above Twitter exchange. After a fan teased her, saying an outfit she wore was "boring," she wrote, "brats. spoiled spoiled brats I raised." Another follower replied, "u still love us," to which Grande answered, "more than anything."
She kept her relationship a secret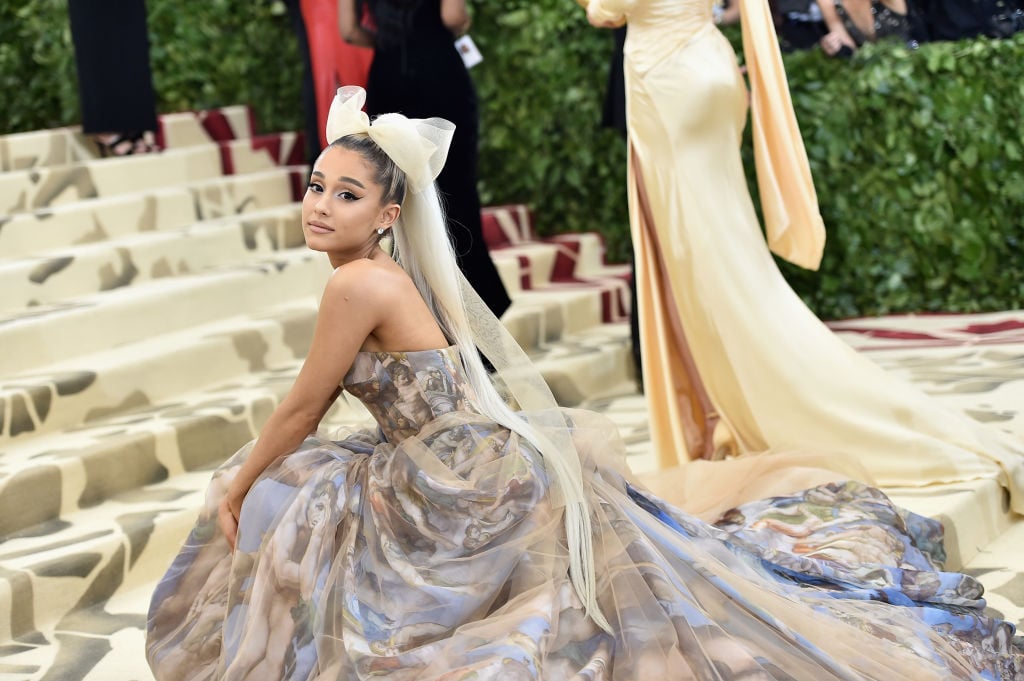 In the past, Grande has had relationships with other celebrities. From rappers like Big Sean and Mac Miller to comedian Pete Davidson, her choice in partners made it very difficult for her to keep the media quiet about her personal life. However, this time, she's had luck on her side.
Grande allegedly began dating real estate agent Dalton Gomez in early 2020. She kept quiet about her relationship status for months. Then, the coronavirus (COVID-19) pandemic drove everyone indoors. So it became a bit easier for her to keep her personal life under wraps.
Grande made it official in the 'Stuck with U' music video
While sheltering at home, Grande has had quite a bit of time to work on new projects. In addition to participating in The Disney Family Singalong and other virtual events, she wrote and recorded a song with Justin Bieber, which was released in May 2020.
"Stuck with U" debuted along with a music video, which was created from footage sent in by fans combined with that of Grande, Bieber, and their family and friends. At the very end of the video, Grande dances with a man, who she also hugs and kisses. His face is mostly obscured, but it appears to be Gomez.
Arianators have been on the hunt for anything related to Gomez
Before Grande made their relationship official, Arianators were eagerly looking for signs that she and Gomez were living together during the pandemic. Now that the artist has essentially confirmed this fact, fans seem to have become even more dedicated to spotting him in her posts.
Take a photo from her May 14 Instagram Story of her dog, Myron. (Myron used to belong to Miller but came to live with Grande after his passing.) A fan Instagram account, @daltianaaccess, shared a screenshot of this, then zoomed in, claiming that "it is possible to see Dalton in Myron's eye."
Grande asks 'Is everyone alright?'
Grande knows that her fans can be obsessive, but this was a bit much. She shared the post in her Instagram Story, writing, "is everyone alright" and "like really is everyone okay," followed by cry-laughing emojis. "we're laughing…love u," she added.
Apparently, Grande felt that her fans deserved some actual Gomez content. She then posted a couple more photos to her Instagram Story of her and Gomez's feet entangled together. It may not be much, but Arianators will take it.