Why Ariana Grande Fans Believe Her Relationship With Manager Scooter Braun Is Rocky
What is the working relationship like between Ariana Grande and her manager, Scooter Braun? Some fans feel there could be cause for concern.
These days, manager to the stars Scooter Braun is perhaps best known for his feud with Taylor Swift. Among his clients is Ariana Grande, and the two appear to have a good working relationship. But some of her fans think what happened between Braun and Swift could spell trouble for Grande in the future.
Ariana Grande and Scooter Braun began working together in 2013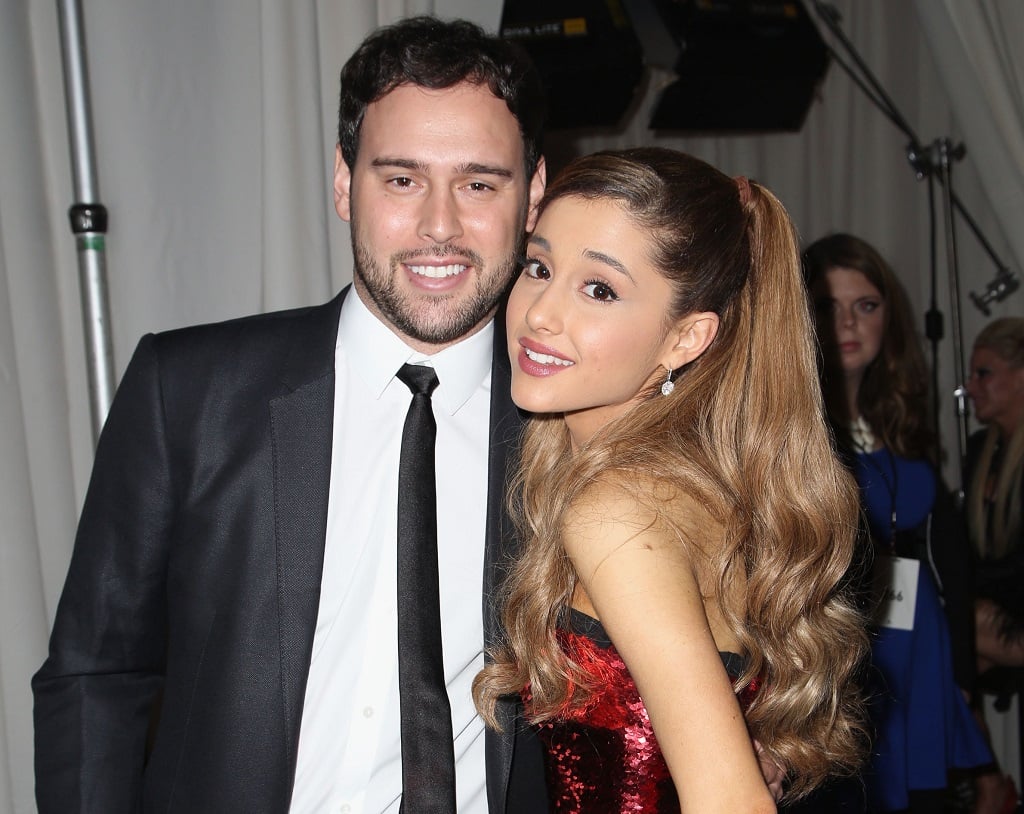 Grande signed with Republic Records in 2011. However, she remained busy with her acting work, starring in the Nickelodeon series Victorious and Sam & Cat, until 2013. That's the year her music career really took off with the release of her debut album Yours Truly.
Grande's first tour was as the opening act for Justin Bieber, who is managed by — you guessed it — Braun. It was around this time that she was first spotted with Braun. He was in attendance at her first concert tour, The Listening Sessions, and when she won New Artist of the Year at the 2013 American Music Awards.
Grande once fired Braun
Few manager-managee relationships are without their ups and downs. In fact, Grande fired Braun at one point. According to a speech Braun gave at Fast Company's Innovation Festival in October 2018, he had been fired and then rehired by the artist following her relationship with an unnamed "sh*tty boyfriend" — possibly Ricky Alvarez — in 2016.
In a transcript of the speech, shared by Variety, Braun said he and Grande "had a very honest conversation," and the experience made them "really tight." Braun added, "That relationship we had, from being fired to getting back together, really gave us the strength for what we never imagined would come that following year," apparently referring to the bombing at her 2017 Manchester concert.
Braun respects Grande's opinion
According to Braun, he has created "a family" with the group of artists he manages. But that means everyone has to be accepting of one another. As he told Ashley Graham on her podcast, Pretty Big Deal, he wanted the approval of his other female vocalists when he brought on a new one.
When he signed Demi Lovato, Grande's long-time friend, in 2019, he asked the "Thank U, Next" artist to meet with her. "Demi and Ariana went for coffee, and Ariana called me and said, 'You have to do this. I want her with us.'" Lovato later stuck up for Braun in the midst of the Taylor Swift drama.
Did Grande want to work with Bieber?
In May 2020, Grande and Bieber teamed up to release "Stuck With U" for Braun's SB Projects. The proceeds go to a good cause, and Grande is dutifully promoting the song. But some people on Twitter feel her comments about not including a video from Tiger King star Carol Baskin reveal that she wasn't as eager as she may seem.
"She said y'all might force me on this record but y'all will NOT ruin my career with this nonsense," wrote one Twitter user. "No one can force Ariana to do anything," another person said. "Oh but they can," replied another, adding that they believe Grande is "contractually obliged to not speak out about" Braun.
Many fans don't respect Braun
The truth is, there's plenty of overlap in terms of Grande and Swift's fan bases. And after everything that happened with Big Machine Records, some are worried that Grande isn't being treated right by Braun.
"I'm kinda sad that Ari is going thru this, but if this doesn't make Arianators realize how bad her situation with Scooter is, then idk what will," a Twitter user wrote.