Ariana Grande Fans Think Her Engagement Ring Has a Touching Story
Singer Ariana Grande ended 2020 on a positive note, with an engagement to boyfriend Dalton Gomez. Following the "Don't Look Up" actor's announcement, fans took a closer look at her new jewelry and came to an intriguing conclusion. Here's why many believe Grande's engagement ring is extra special.
Ariana Grande and Dalton Gomez's relationship timeline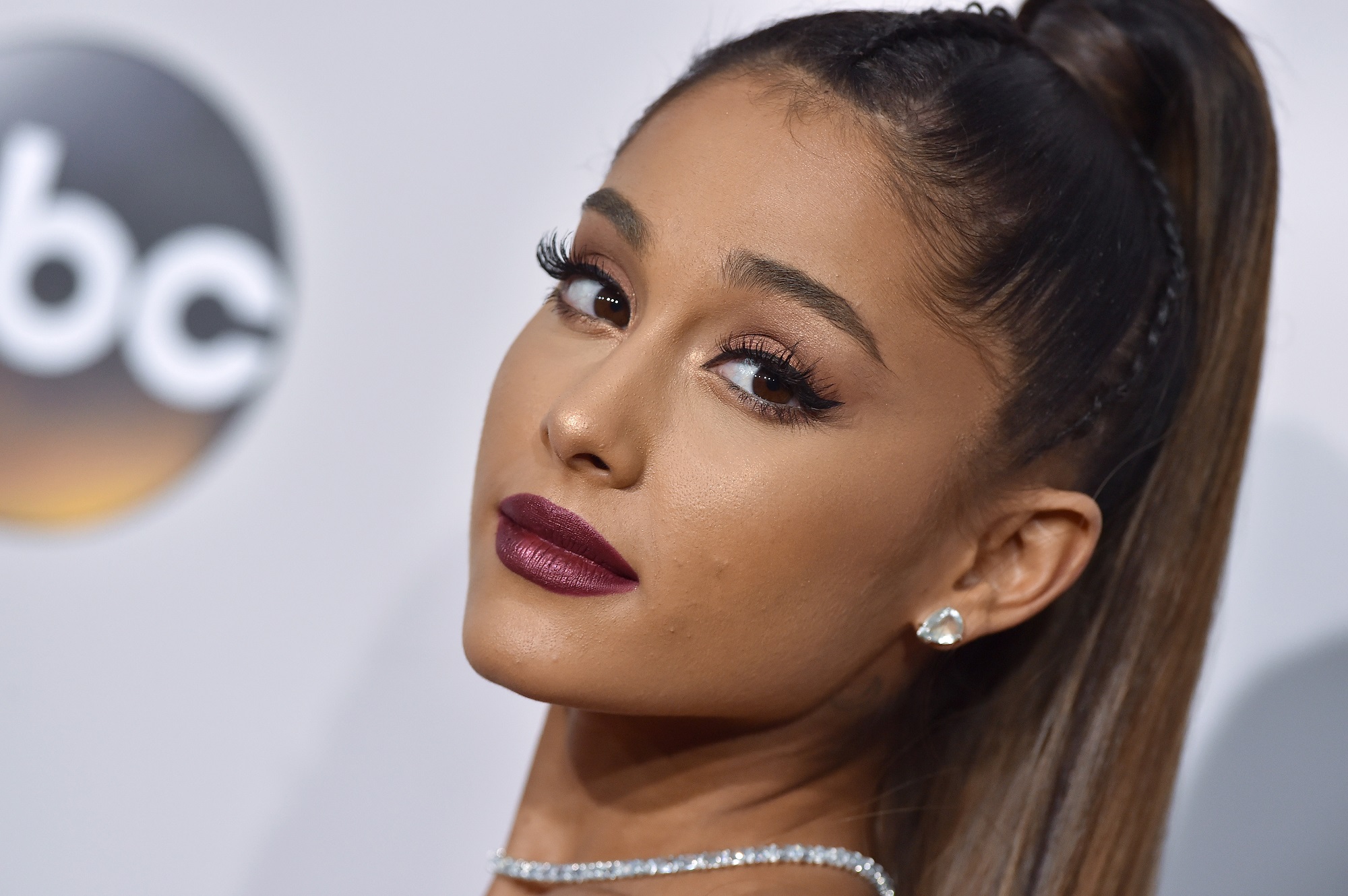 After calling off her engagement to comedian Pete Davidson, Grande spent 2019 on the road — and mostly single (save for a rumored fling with Mikey Foster of Social House.) But the singer and Gomez reportedly met in early 2020, and they were spotted kissing at a bar outside of Los Angeles in February.
Gomez and Grande began spending a lot of time together in March 2020, as the coronavirus (COVID-19) pandemic led to shelter-in-place orders. They made their relationship public with Grande's "Stuck with U" music video. While the artist shared a few photos here and there, she remained mostly tight-lipped about her then-boyfriend.
Grande and Gomez got engaged in December 2020
RELATED: Do Ariana Grande's Recent Purchases Indicate She's Ready to Settle Down With Dalton Gomez?
As Showbiz Cheat Sheet predicted in June, Grande's spending habits indicated her relationship was serious. She and Gomez, a Los Angeles-based realtor, met while she was looking for a house. She purchased not one, but two this summer. And several months later, Gomez popped the question.
"a whole fiancé," Grande's friend and photographer, Alfredo Flores, tweeted. "the biggest congratulations ever to one of my best friends. I am so happy for you." Her mom, Joan Grande, chimed in, too. "I am so excited to welcome Dalton Gomez into our family," she tweeted. "Ariana, I love you and Dalton so much!!!! Here's to happily ever after!"
Grande's fans noticed something unique about her ring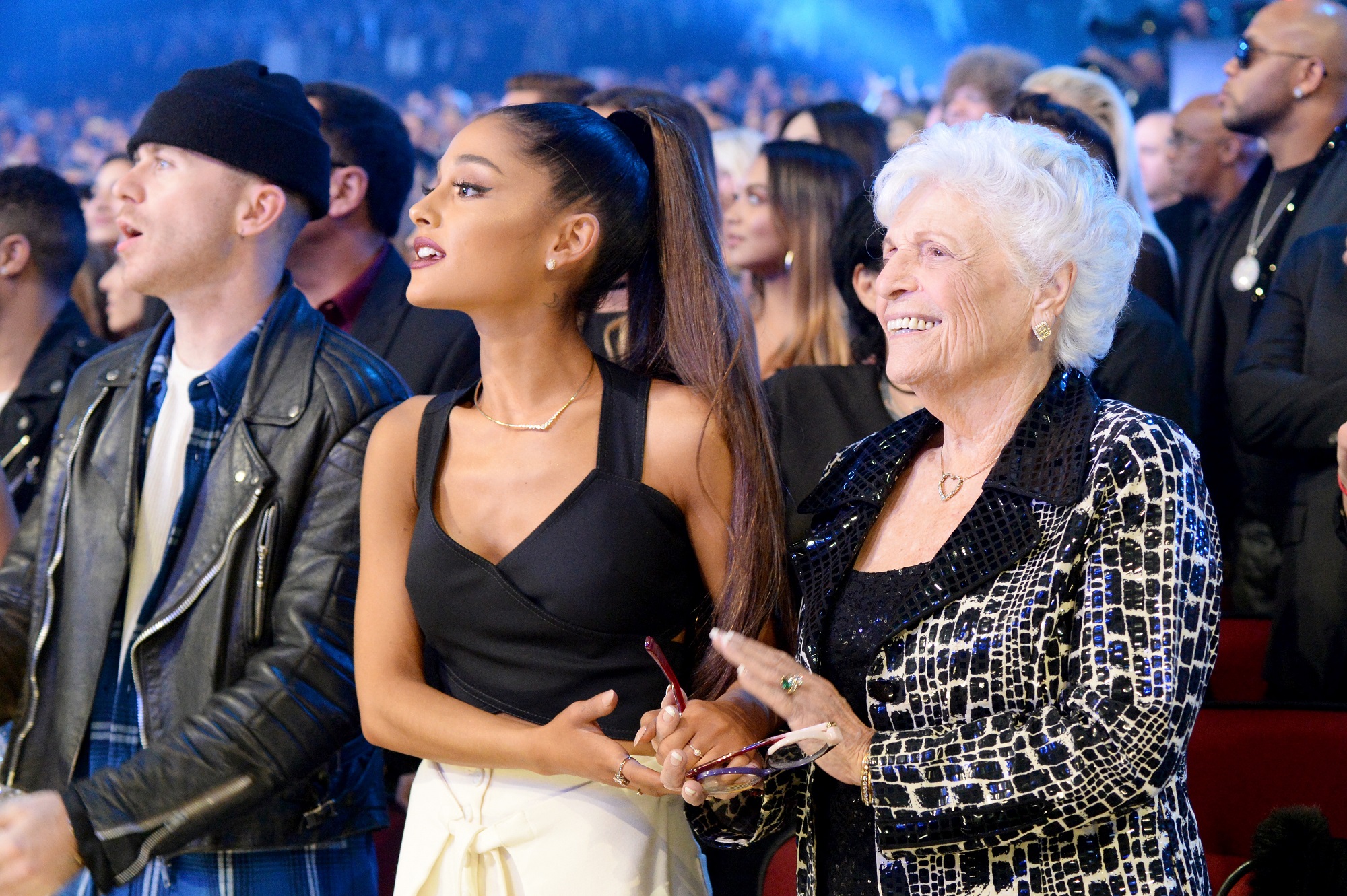 Grande shared a few close-up photos of her ring in her Instagram post announcing the news, which she captioned, "forever n then some." And her most dedicated fans (known as Arianators) were quick to notice something: The diamond ring also features a pearl, a gift from her Nonna.
Nonna is Grande's maternal grandmother, Marjorie Grande. In 2014, following the death of her husband, Frank, she took a pearl from his tie pin and made it into a ring for her granddaughter. "she says he told her in a dream it'd protect me," Grande tweeted. Fans believe this is the same pearl.
How much is Ariana Grande's engagement ring worth?
Even with a repurposed pearl, Grande's ring wasn't cheap. After all, that diamond is no joke. "We estimate Ariana's ring size to be a 4 3/4 which would mean the oval diamond is a whopping 1/2 inch in length, equivalent to around 3 carats," explained Design Director Kate Earlam-Charnley of Taylor & Hart.
Without actually having the ring in their possession, the retailer's experts were unable to figure out exactly how much it costs. But they had a generous estimate. "Assuming the oval has high color and clarity grades, it would be reasonable to assume Grande's ring cost anywhere in the region of $146,000 to around $332,000," said Earlam-Charnley.