Ariana Grande Fans Think Her New Boyfriend Funnily Looks Like an Ex
From acting to music, over the years the popular star Ariana Grande has proved to her fans and the public that she can truly do it all. Grande has made a remarkable impression in the music industry since her career first began. She released her first album Yours Truly in 2013. Her hits songs such …
From acting to music, over the years the popular star Ariana Grande has proved to her fans and the public that she can truly do it all. Grande has made a remarkable impression in the music industry since her career first began. She released her first album Yours Truly in 2013. Her hits songs such as "Thank U, Next" and "Problem" have captured her essence as a performer and individual. Grande's fans always appreciate her candid nature when it comes to sharing her talents and life with her the world. More recently, Grande's fans and the public are happy to hear about the update pertaining to her relationship status. Take a closer look at who the lucky individual is. 
Ariana Grande recently revealed who her new boyfriend is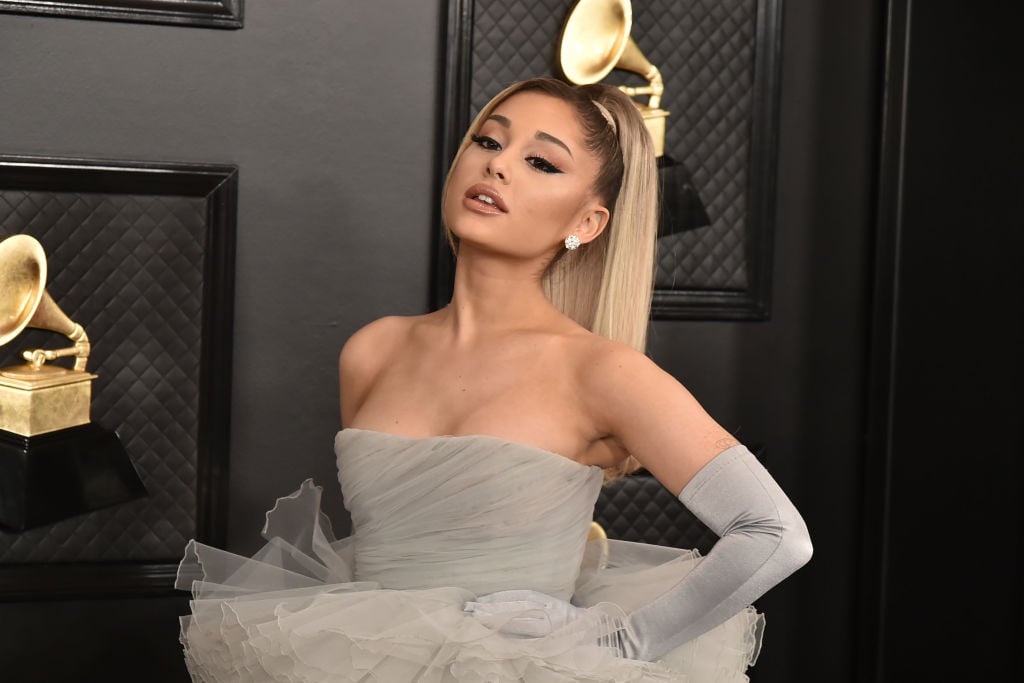 Social media activity has probably been heightened since much of the nation is at home and quarantined in light of the global pandemic. With that being said, Grande's fans have been using this as an opportunity to sleuth for any kind of information relating to their favorite celebrity. As luck would have it, Grande's social media posts provided her followers with all the clues they needed. From loving up on Grande's dog to ambiguous silhouettes, Grande's Instagram followers could definitely tell there was someone keeping her company during her quarantine. It turns out that person is all of her posts is Grande's new boyfriend, Dalton Gomez.
What do Ariana Grande's fans know about Dalton Gomez? 
Fans are dying to know all of the details about this new budding romance and who Gomez exactly is. So far this is what fans and the public do know about him. Gomez is a successful professional in the luxury real estate industry. He belongs to the Aaron Kirman Group and often represents homes valued in the millions. Sources report that the pair have been dating for a few months, and it also seems like Gomez has already been getting along with Grande's fans. The relationship seems to be off to a hopeful start. 
Ariana Grande's last major relationship  
Unfortunately, as Grande's fans already know, Grande's last major relationship was a tumultuous one. The public had a front-row seat to Grande's relationship with the popular actor and comedian Pete Davidson. The pair's relationship quickly escalated and the couple hastily became engaged. However, just as quickly as the couple became engaged they called it off. There was a lot of speculation and opinions surrounding the breakup. The death of the talented rapper Mac Miller is known to have played a part. Not to mention Davidson's ongoing challenge in managing his mental health. Ultimately, there are many reasons this couple didn't seem to work out. Even though Grande has begun moving on with her life, some fans are making it slightly more difficult for her by sharing their reactions. 
A fan recently called Ariana Grande's new boyfriend "Repeat Davidson" 
One fan shared a comment on Twitter about Grande's new boyfriend that had many people taking a second glance. In reference to Grande's relationship news, Chase Mitchell tweeted, "Dude looks like Repeat Davidson." The comments in the thread reinforce Mitchell's observations, that there is an uncanny resemblance between Gomez and Davidson. There is nothing wrong with having a type, but the visual of Gomez and Davidson side-by-side showcases their basic similarities. However, though these two guys look the same, it seems like Gomez's life and personality is quite different from Davidson's. Regardless, Grande's fans are looking forward to learning more about her new beau and all of her endeavors. Hopefully Grande will continue to keep fans updated via her Instagram account.