Why Did Ariana Grande Fire Scooter Braun?
Scooter Braun has been in an ongoing feud with Taylor Swift ever since he bought her entire music catalog after striking a deal with Big Machine Records. Ariana Grande has managed to distance herself from the Swift-Braun drama, and with good reason. But even before Braun angered Swifties worldwide, he once paid the ultimate price for interfering with Grande's personal life. Grande at one time fired Scooter for meddling in her personal business.
How Ariana Grande started working with Scooter Braun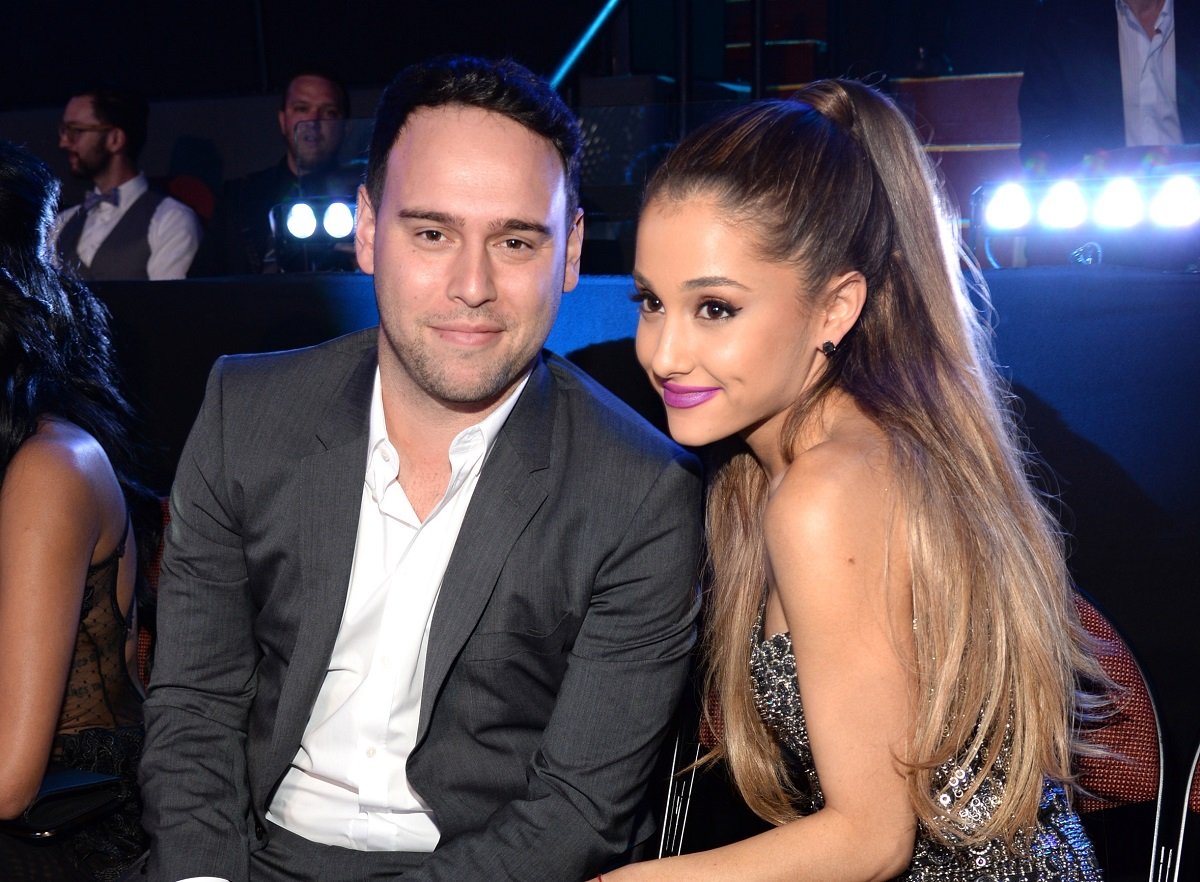 Grande first signed with Republic Records back in 2011. However, she continued to focus on her acting career, featuring in Nickelodeon series like Victorious up until 2013. That was the year her music gained momentum, after the release of her first album Yours Truly. Grande and Braun have been in a professional relationship since 2013 when she was signed to his management company. By 2016, Braun was handling all aspects of her career.
Why Grande fired Braun
After signing Braun as her manager, Grande's music career shot to great heights. But Braun overstepped in Grande's personal life while managing her professional life. Feeling that her boundaries had not been respected, Grande fired him and established new boundaries.
Braun blamed Grande's then-boyfriend for losing his job. "When s—– boyfriends leave, she starts to see the light on some stuff, and one day I got a phone call," he said in 2018 (via Variety), without naming the boyfriend. "I went over there and we had a very honest conversation. Where it made me a better manager, number one, it allowed me to know that I can be fired — I had never been fired before," Braun elaborated, putting a positive spin on the experience.
Ariana Grande and Scooter Brown's relationship now since working together again
After their breakup and makeup, Braun explained that the split made them grow stronger as a team. Even though it is not clear who the boyfriend was, it seems like Braun might have been somewhat dismissive of the relationship at the time. His quote indicates Grande may not have been making decisions for herself while in that relationship.
Either way, the two seem to have put the disagreement in the past now and have both developed a greater mutual respect for one another, which is the most important thing. Having known each other for years, it sounds like their differences are now in the past, at least for the most part.
Grande's fans are worried about Braun
Fast-forward to today, and Braun now has drama with Taylor Swift, after purchasing her former label. While Grande and Braun still have a good working relationship, fans worry that the feud between Swift and Braun is a red flag for the future of Grande and Braun's future relationship. The Big Machine Records scandal made fans skeptical of Scooter Braun. They believe that Grande is not being treated right, and should take time off to re-evaluate her relationship with her current manager.