'Fortnite': New Skin Turns Ariana Grande Into a Monster-Hunting Astronaut
Ariana Grande is back in Fortnite. She's ready to slay some monsters, but she needs help from players. Epic Games announced a new update to the battle royale on Oct. 19, which would send players into the next phase of the Halloween event, Fortnitemares. In addition to progressing Fortnite Chapter 2 Season 8's story, the update added several new Halloween-themed items, quests, and NPCs, including Grande.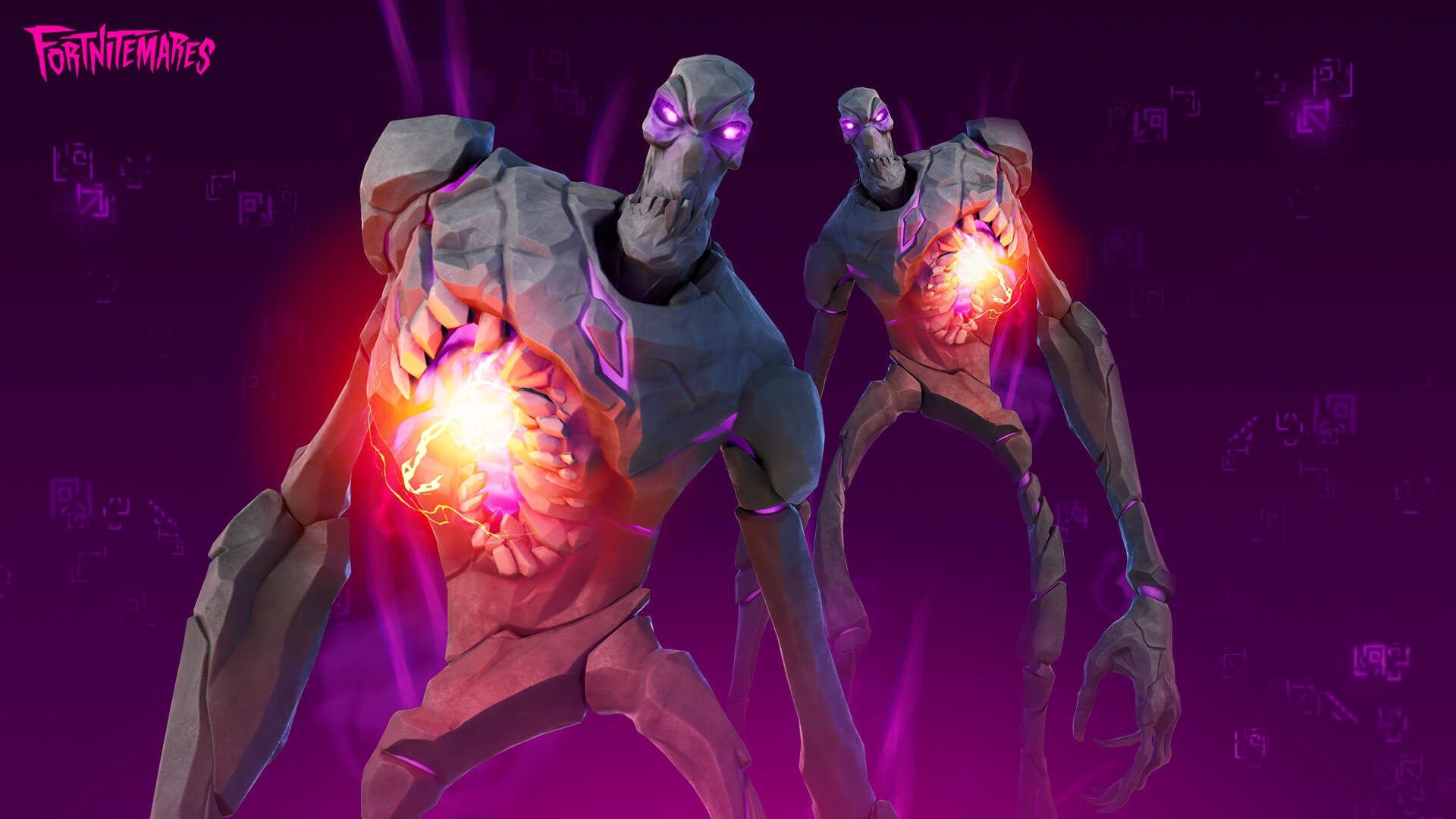 Fortnitemares has received a new content update
According to Epic Games, Fortnite V18.21 introduced the Cube Queen, who has taken control of the island. Players must now fight against the Queen's strongest warriors, called Caretakers. However, they do have some special weapons to help: the Sideways Scythe, Witch Brooms, and Pumpkin Rocket Launcher.
From Oct. 19 to Nov. 2 at 9 a.m. ET, players can fight with teammates in Horde Rush, which takes them to multiple battles across the island and ends with a Final Boss. Meanwhile, Horde Rush Quests have arrived, giving players a chance to unlock the Thinking Juice Back Bling, the Cuddle Scream Leader Spray, and the Cube Queen Banner. A Horde Rush Tournament will also launch soon.
In the same event window, players can also receive a Fortnitemares Punchcard. They can use the card to complete various quests and earn rewards. A special Punchcard inspired by Ghostbusters: Afterlife is also available now, which rewards players with the No Ghost Back Bling — a holographic version of the famous Ghostbusters logo.
'Fortnite' added a new Ariana Grande NPC, and a skin is reportedly coming soon
Fortnite players can find Grande's NPC with the Fortnitemares Punchcard. The character has been dubbed "Spacefarer Ariana Grande," and Epic called her "the galaxy's greatest monster hunter." She has a Monster Hunter Questline for players to complete, which unlocks the All-Weather Extractor Pickaxe (Dark Style).
According to Gamepur, some of Grande's challenges include "studying the Caretakers' footprints," "launching Signal Flares," and "revealing the Command Symbol."
Leaks from several credible Fortnite data miners, including iFireMonkey, have also suggested that a purchasable Ariana Grande skin is also coming soon. The skin has three variants and comes as part of a bundle with weapons and Back Bling.
In one variant, Grande wears a space helmet with her signature high ponytail sticking out and a black and orange suit. Another skin is a green variation of the same thing, while a third shows Grande as more of a pink and black lizard-like creature with a tail.
Ariana Grande performed in 'Fortnite' in August with another skin
Fortnitemares marks the second time Grande has joined Fortnite. Back in August, she led a concert series in the battle royale, known as the Rift Tour. Players could join several showtimes over the course of three days in Battle Royale mode. In celebration of the event, Fortnite added another Ariana Grande skin to the shop, featuring a Piggy Smallz Back Bling.