Ariana Grande Asks 'How Will We Get This Right' of a Country 'Run by Straight, White, Old Men'
Artist Ariana Grande spent much of 2020 showing her support for one political party. Discover why she used a music video to demonstrate her values.
Singer Ariana Grande is known for her record-breaking number of chart-topping hits, her vocal range, and her dance moves, among other industry achievements. But she's also become an outspoken political force among her fans. Learn why she set her "Positions" music video in the White House and what she wants to see change in the real one.
Ariana Grande's 'Positions' music video
Grande dropped "Positions," the first single off her 2020 album of the same name, on October 23, 2020. Though the song's lyrics discuss a romantic relationship (presumably inspired by her boyfriend Dalton Gomez), the music video sees Grande taking on a political position: President of the U.S.
In the video, Grande leads cabinet meetings, signs documents, and walks her dogs on the White House lawn. She even awards a postal worker with a medal, making a clear statement. At a time when the election almost entirely consumes the country's focus, Grande played into that with her video concept.
She included friends and collaborators 
One important message Grande made with her video was including primarily women — and many of them women of color. "I love my cabinet in the video," she said on The Zach Sang Show, calling them "a gorgeous, intelligent group of individuals that I love, and I believe that we should see more people in power who look and are like them."
Grande continued, taking issue with the current administration's lack of diversity (and that of past ones, as well). "How are we going to get this right for a country that is made up of so many different, diverse, beautiful people if the whole sh*t is being run by straight, white, old men? That's not fair."
It's 'important' for Grande to express her political opinions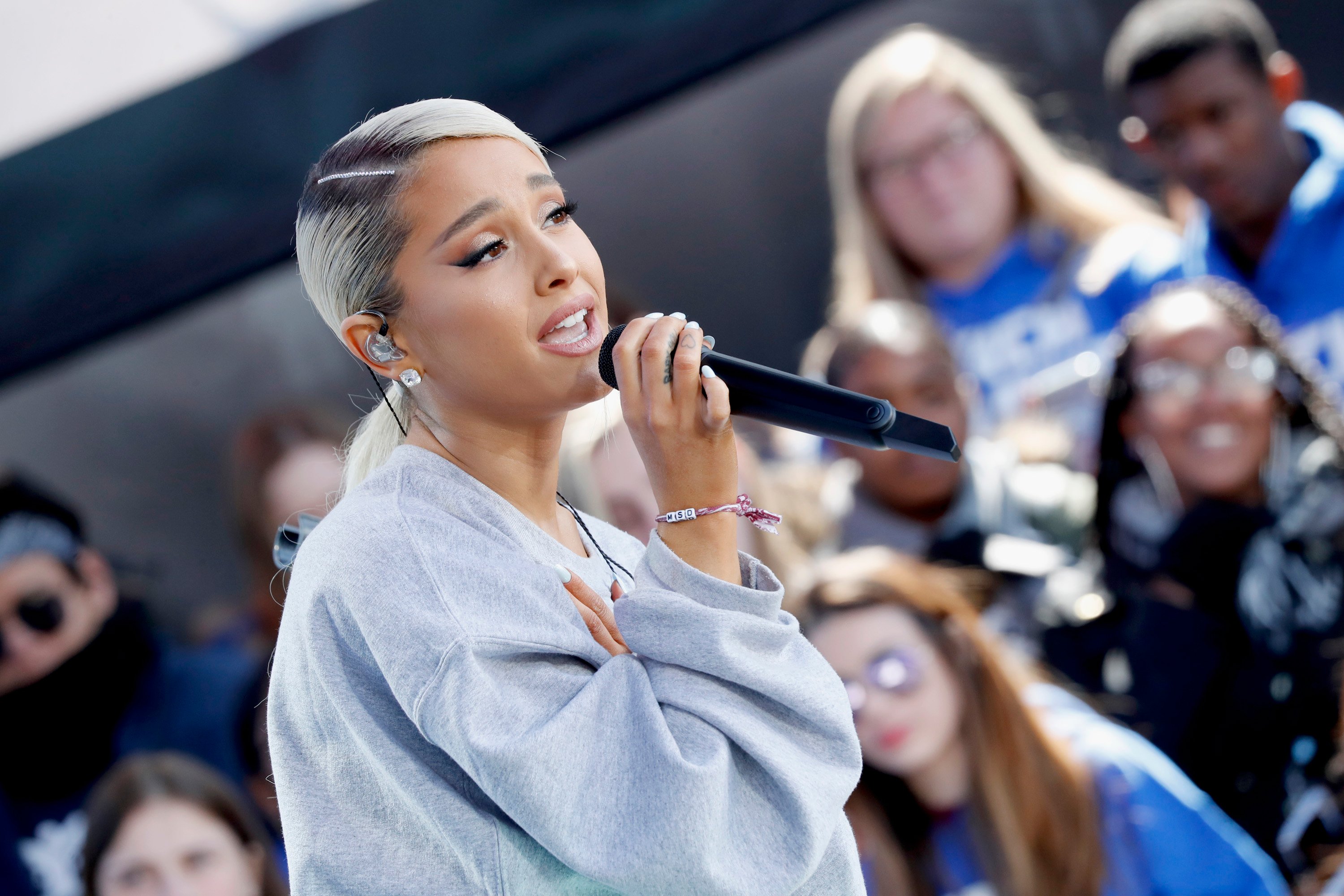 Though the video is more subtly than overtly political, Grande doesn't back away from sharing her opinions. Nor has she in the past, deeming it "important" to be upfront. "I think that I have always been clear about where I sit with these matters and tried to work it in in a way that is clear and definitive," she told Sang.
What's led her to remain open about her beliefs? "I do want the people that watch my work to know how I feel about the world, and how I feel about women's rights, and how I feel about people being treated equally. And you know, why can't things look like this?" she added of the diversity in the "Positions" video.
Who did Ariana Grande vote for?
Grande used her platform to share voting resources in the months leading up to the election. And she's been active for even longer than that. She partnered with HeadCount.org to register young voters during her 2019 Sweetener Tour. Around this time, she showed support for Senator Bernie Sanders during his run.
After Joe Biden won the Democratic nomination, Grande continued to back the party. The day Positions dropped, she tweeted a message about her home state with a partisan addendum, writing, "go to http://votesave.us/flgotv to reach out to voters in Florida this weekend and help make sure everyone votes (for biden)."