Ariana Grande Loves Gigi Goode From 'RuPaul's Drag Race' — Fans Everywhere are Gagging
With season 12 in full swing, some celebrities are turning their attention to this reality competition series. That includes Grammy-nominated artist Ariana Grande, who tweeted about one of the drag queens after the Snatch Game episode. Here's what fans are saying about the latest season of RuPaul's Drag Race and its celebrity support.
This article contains spoilers from the Snatch Game episode of RuPaul's Drag Race season 12. Read at your own risk!
Ariana Grande tweeted her love for 'RuPaul's Drag Race' season 12 contestant, Gigi Goode
Another week of RuPaul's Drag Race, another iconic look and performance by Los Angeles-based drag performer, Gigi Goode. This time, she took on the Snatch Game as Maria the Robot, surprising fans across the globe, including Thank U, Next artist and actress, Ariana Grande.
"I love Gigi sm @RuPaulsDragRace I am crying," Ariana Grande tweeted.
Later, the drag performer responded, retweeting Ariana Grande and saying, "STOP IT RIGHT NOW."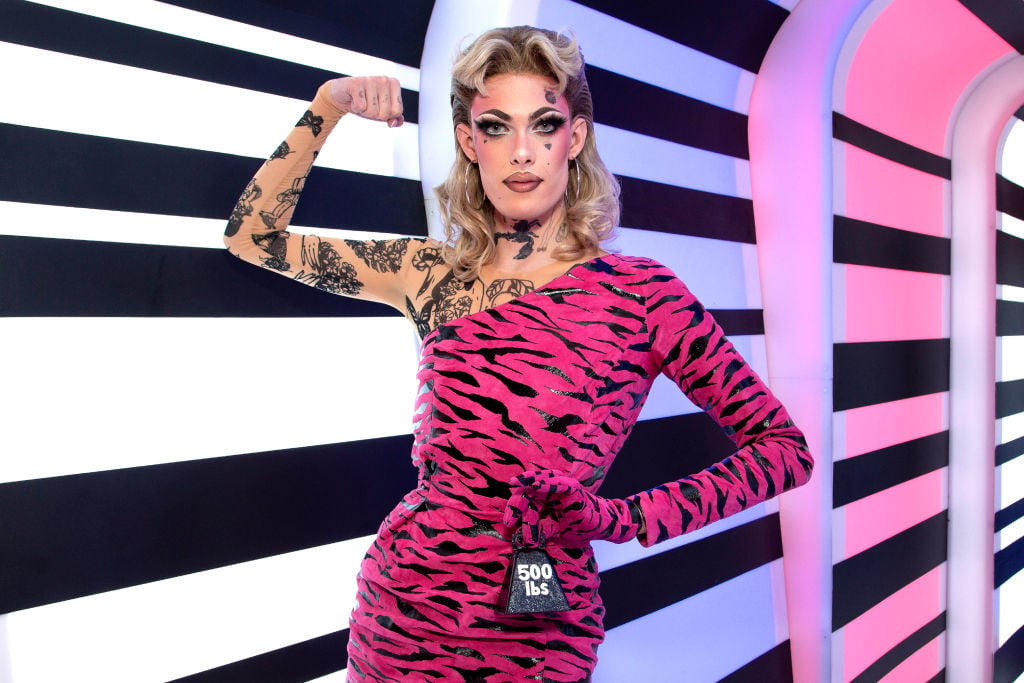 Ariana Grande loves 'Drag Race' almost as much as her fans do
As soon as Ariana Grande tweeted about this week's episode, Drag Race fans took to social media, spreading their love for Gigi Goode and the rest of the season 12 queens. Within a matter of hours, Ariana Grande's tweet earned over 60,000 likes and 5,000 retweets.
"Miss… Ariana Grande just stanned Gigi Goode!!!! Sis welcome to team Campers," one Twitter user wrote.
"God if I was Gigi Goode seeing Ariana Grande tweet about me/mention in her story I'd lose it," another Twitter user said.
This is far from the first time Ariana Grande shared her support for the contestants of RuPaul's Drag Race. She was a guest judge on season 7, witnessing Violet Chachki's "Death Becomes Her" look up close. She's also posted about season 12 queens, including Nicky Doll and Dahlia Sin, who lip-synced to the song "Problem."
"So many things to say. Crying bc 'Problem.' But WHY were my two favorites the bottom two? Stunning angels. wish Dahlia and Nicky both could've stayed forever," Ariana Grande posted to Instagram, according to Metro. Even Ariana Grande's brother is a fan of this award-winning reality show.
Ariana Grande previously appeared as a guest judge for 'RuPaul's Drag Race'
This wasn't the only time that one of the Grandes appeared on this reality competition series. Ariana Grande's brother, Frankie, teamed up with Eureka O'Hara for the makeover challenge of season 10. Of course, a few Ariana Grande songs were also featured during lip-sync moments.
That includes the "lip-sync for the crown" of season 10, where Aquaria, Eureka O'Hara, and Kameron Michaels performed to "Bang Bang." There was the infamous "I'd like to keep it on please," during Valentina's lip-sync to "Greedy."
During All-Stars, Valentina had a rudemption moment with Monét X Change, when they both performed "Into You." With Ariana Grande sitting alongside RuPaul, Jaidynn Diore Fierce and Kandy Ho lip-synced to "Break Free."
New episodes of RuPaul's Drag Race premiere Friday nights on VH1. Until then, fans can watch already-released seasons on VH1.com.