Ariana Grande Had Identity Problems When She Was Playing Cat on Nickelodeon
These days, Ariana Grande is known as a successful pop star with numerous hit singles dotting her career history.
However, before she made it as a singer, Grande was an actor on Nickelodeon. She is best known for her role as Cat Valentine, though Grande once admitted that playing Cat affected her identity as a young adult.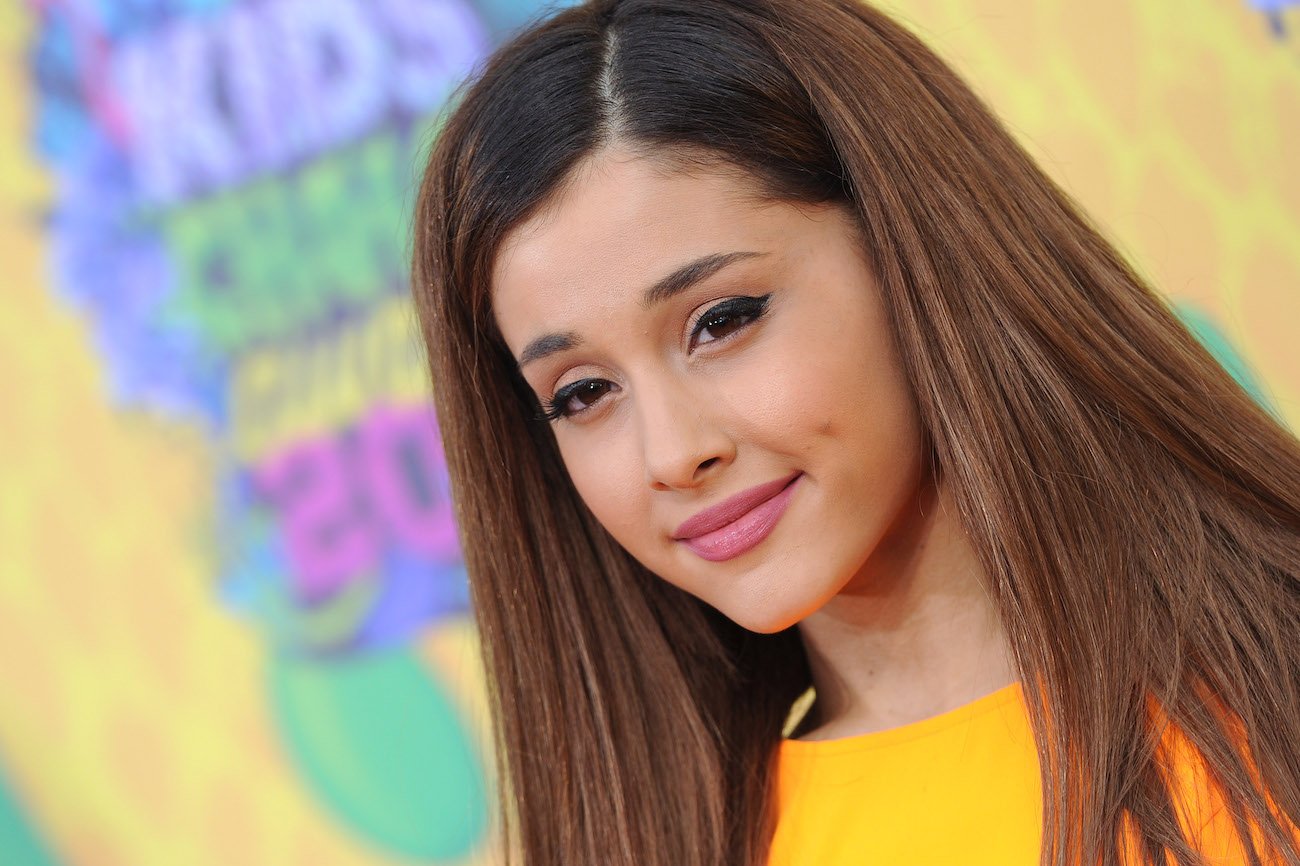 Ariana Grande played Cat on 2 different shows
Grande first appeared as Cat on the show Victorious, which ran from 2010 to 2013. Fans came to know Cat as a kind but eccentric student at Hollywood Arts High School. Grande and her character captured the hearts of viewers everywhere.
Shortly after Victorious ended, Grande continued playing Cat on the spinoff series Sam & Cat, which was also a crossover with the show iCarly. Sam & Cat lasted for one season, ending in 2014.
Ariana Grande had problems separating herself from her character 
Grande played a popular character for four years, which, apparently came with some identity issues.
When Sam & Cat ended, Grande wrote a farewell post on Facebook, according to The Wrap, "I want to thank (series creator) Dan Schneider for allowing me to play such a special, beautiful character who I hid behind for so long. What I mean by that is when I was younger, people loved Cat so much I used to pretend to be more like her."
"It took me a long time to be brave enough to separate myself and show people how different we actually are," Grande said. "I think that's honestly because I admire her so much. Her appreciation for life and everybody she encounters. Her passion and genuine excitement for the little things that most people dread like school projects and work. She always saw negative obstacles as opportunities to make things good."
Nevertheless, Grande is grateful for what Cat has brought her.
"I will always hold Cat near and dear to my heart and appreciate her help in my personal growth from teenager to adult," she shared.
Ariana Grande has faced backlash for misrepresenting her identity
Grande has now established herself as a musician and separate from her famous character. However, she has faced some backlash for misrepresenting her identity.
For example, people have accused Grande of "blackfishing," which is when a non-Black person uses makeup, hairstyling, or plastic surgery to give the impression that they have Black heritage or is racially ambiguous. In Grande's case, critics often point to the singer's fake tan and usage of African-American vernacular as evidence of "blackfishing."
Grande has also been accused of "queerbaiting" after she gave fans the impression of being bisexual in a song and a music video. Grande has not confirmed nor denied the rumors of her bisexuality.