Ariana Grande Has Almost 1 Dozen Pets; Here Are Their Names and Types
Ariana Grande has an immense love for animals and one time said she prefers them to people. The "Rain On Me" singer is fond of rescue dogs and over the years has adopted more than 10 of them, providing each with a forever home.
It can be hard to keep up because at times, she has rehomed them with her family members or friends, but word is she visits the ones who no longer live with her. However, dogs are not the only pets Grande snuggles with when at home. Here's a look at who's part of her currently animal family.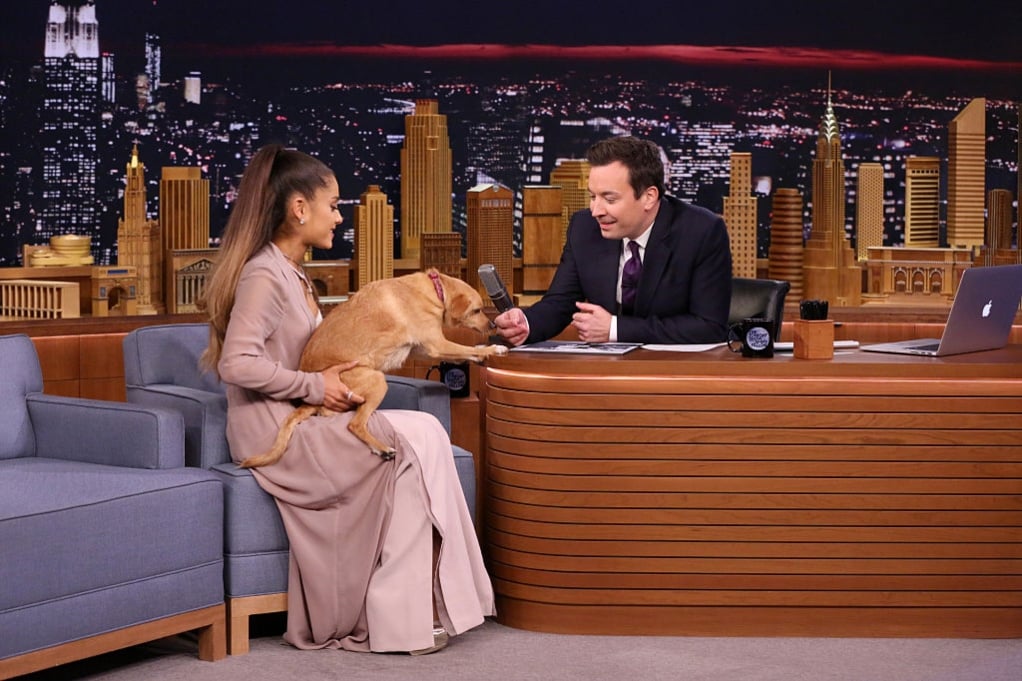 Coco
Sweet Coco is a music video vixen and she is a regular in Grande's Instagram feed. According to Modern Dog Magazine, she's a German shepherd/dachshund mix. She was the first in Grande's adopted brood.
Toulouse
Toulouse joined Grande's pet crew in 2013. The Chihuahua/beagle mix is a Vogue cover star and famously accompanied the pop princess for her first appearance on the US version of the magazine in 2019.
He was the second dog she adopted and is frequently seen in her music videos. Toulouse once scored a gig with Coach too. Those are some major achievements!
Strauss
The cute Yorkshire terrier was welcomed into Grande's life in 2015. She adopted him from an Oklahoma rescue group while out on tour.
Snape
Snape was adopted along with Lily in July 2019, and the pair made their debut on Grande's Instagram story at the same time to a chorus of "Awww!" online.
Lily
Like her Harry Potter counterpart Snape above, Lily was just a puppy when she was welcomed into the family last summer.
Pignoli
Chihuahua Pignoli is one of Grande's tiniest doggies, and he was a special gift given to her by her mother on National Puppy Day. He's been in the gang since 2017.
Myron
Myron is the pup Grande shared with ex-boyfriend Mac Miller. The pit bull mix moved in with her sometime in 2017 and after Grande and Miller split, she kept Myron. Following Miller's death, Grande got a "Myron" tattoo. He's only a few years old.
Cinnamon
Lady pit bull Cinnamon is one of Grande's most laidback pooches and she is featured in the singer's Instagram photo logs all the time. Cinnamon has been part of the Grande pet family since 2014.
Lafayette
Like something straight out of your favorite dog movie, Lafayette is a bloodhound who Grande is often seen cuddling in social media snaps. She's had him since 2016.
Piggy Smallz
Last but not least is her other four-legged fur baby, Piggy Smallz. Yes, he is a pig. Piggy is often seen in selfies and videos with Grande and was a gift from ex, Pete Davidson.
Honorable dog mentions: Ophelia and Sirius
Labradoodle Ophelia has been part of the pack since 2013, but Grande's mother Joan is her new dog mom. She adopted Sirius in 2015 andhe had the chance to hop on her Honeymoon tour, but he too lives with Joan now.