Ariana Grande's Height Is Even a Mystery to Her; How Tall Is She Really?
Fans of Ariana Grande often wonder how tall the singer is. It hasn't helped that the singer gives conflicting statements about her height. How tall is the 'Victorious' alum really?
For pop star Ariana Grande, height is can be a confusing subject. Undoubtedly one of the biggest celebrities on the planet, she first rose to fame by portraying Cat Valentine on the Nickelodeon show Victorious. But her musical talents catapulted her to superstardom.
Because the Positions singer boasts millions of fans, tons of people are interested in personal facts about her. Her height, in particular, is something of great interest to quite a few people. But how tall is Ariana Grande? It turns out, she's not exactly sure — or she's not revealing the truth to her fans.
What is Ariana Grande's height?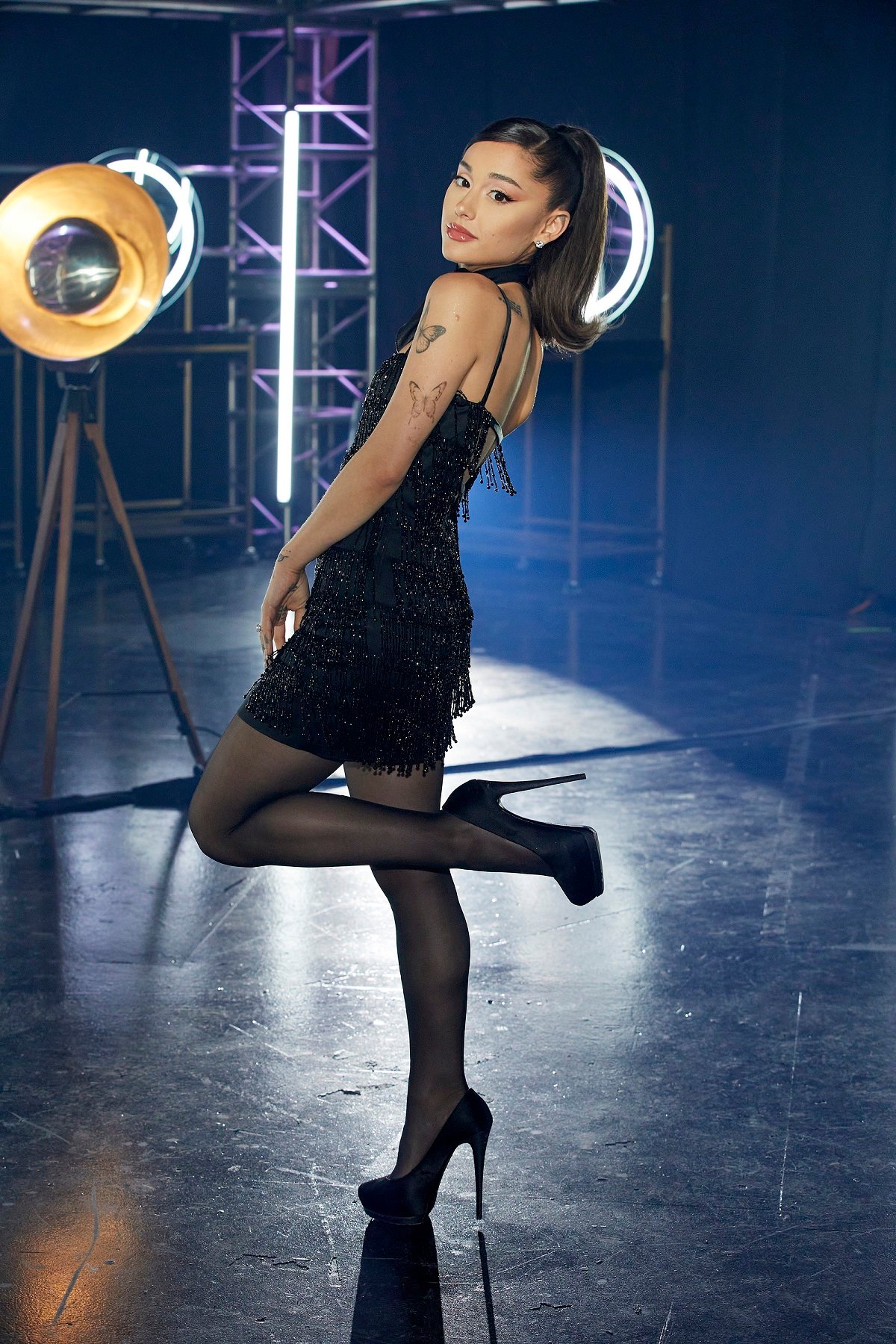 Grande may be small in stature, but her impact is anything but that. With more than 294 million followers on Instagram alone, the "Almost Is Never Enough" singer is among the most-followed people on the app. Grande uses her platform as a marketing tool to promote her music, her R.E.M. Cosmetics line, and to speak up about important issues.
Grande also uses Instagram to share personal moments from her life. She frequently shares photos of herself through the apps. Because the "thank u next" singer is almost always sporting heels in her photos, it's hard to tell how tall she is. Considering Grande herself has given conflicting statements about how tall she is in the past, fans are constantly wondering about her true height.
The 'Positions' singer has given conflicting answers about how tall she is
Ariana Grande tweeted about her height back when she had a Twitter account. Once, she said she was 5'3″. Another time, she suggested she was a few inches shorter than that. And her answer changed once again in a 2019 interview with the Zach Sang Show when she was asked why she chose to rehearse in such high heels.
"I don't have a choice," Grande revealed. "I'm, like, 5…5. I'm just five. Nah, I'm 5'2″. Since Grande has claimed different heights over the years, it's no surprise that fans are confused about how tall she is. However, because she's been photographed near other celebrities whose heights have been confirmed, we know Ariana Grande's height in feet is right around 5'2″ — quite a bit shorter than her husband, Dalton Gomez. Still, it'll be interesting to see if the pop star claims a different height at some point in the future.
Grande makes a joke out of her height sometimes
Regardless of her actual height, Ariana Grande knows she's short. And because she clearly has a great sense of humor, she likes to make jokes about it. This became apparent when she appeared on Saturday Night Live in 2016. (And yes, this may have been when she met Pete Davidson for the first time, before their whirlwind relationship.)
In a preview for the episode, with Taran Killam, Grande played straight man to the then-cast member. "Everyone looks so tiny [from up here]," she exclaimed of her view from the 30 Rockefeller Plaza tower. "As opposed to you, who looks tiny all the time," Killam laughed. Grande played dumb, even when the comedian stood on his chair, towering over her off-camera.