Ariana Grande: Her Most Adorable Tweet From a Decade ago Resurfaced, and It's too Cute to Handle
We are currently struggling to handle the sheer sweetness of this resurfaced tweet by Ariana Grande. The record-breaking pop star proves that hard work pays off and that if you continue to follow your dreams, you might just end up being one of the most successful artists of all time. (Having an incredible voice helps, too.)
Keep reading to find out what exactly her adorable tweet from 10 years ago said.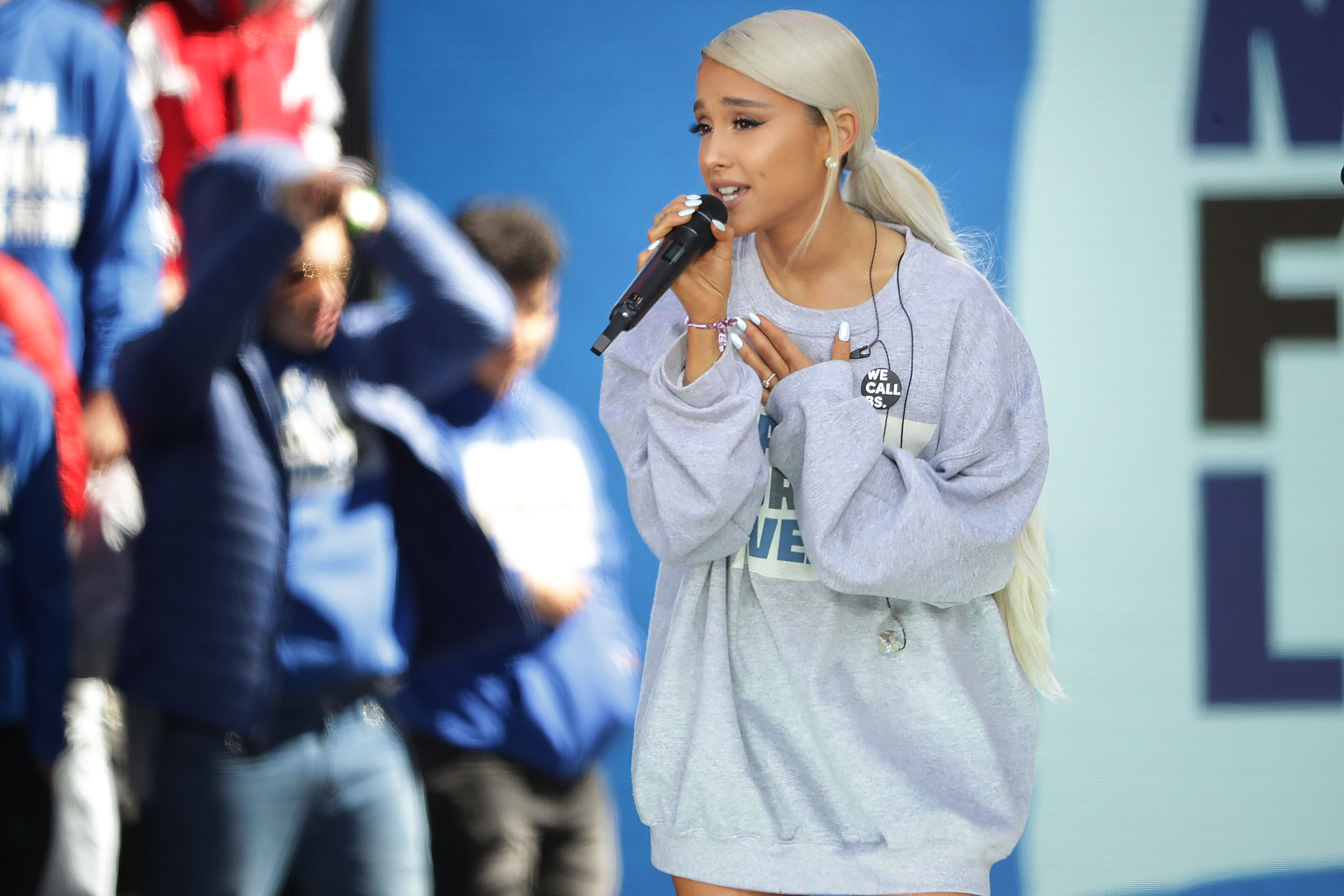 Is Ariana Grande the most successful artist in the world right now?
RELATED: Ariana Grande's Most Popular Songs About Mac Miller
The 5-foot powerhouse continues to make history with her record-breaking talent. Not only is the "God is a Woman" singer ranked as one of the top 4 most streamed artists on Spotify in the 2010s, but she is also the most streamed female artist on Spotify from the 2010s decade.
But it doesn't end there.
Grande also made chart history by tying in with The Beatles' broken record. How did she do it? By occupying the top 3 positions on the Billboard Hot 100 songs chart. That means No.1, No.2, and No.3 on the charts were all Grande's songs. The iconic bops ranking at the top of the list include: "7 Rings," "Break Up With Your Girlfriend (I'm bored)," and "Thank u, Next." Her whirlwind success is enough to make anyones head spin! Considering all her glory, wait till you see this adorably humble tweet the pop star posted back in 2010.
What did the tweet say?
Back in 2010, Ariana Grande was known as the actor who played the ditzy redhead on Nickelodeon's Victorious. Originally written as a supporting character, Grande's charisma shined through on screen, and her airy but lovable character quickly became a fan-favorite. This granted her more screen time, even landing Grande's role with a spinoff show, titled Sam and Cat. Back in 2010 when Victorious first aired, the "Into You" singer was just a bright eyed bushy tailed 16-year-old who had dreams of one day making a career out of her music.
Check out what her 2010 tweet said:
Grande enthusiastically announced via Twitter, "A: I am ALWAYS recording and writing and I would love to put out an album some day :]"
Little did Ari know she would eventually produce 5 studio albums within the next decade, and proceed to perform in front of millions just a couple years down the road. 10 years later from that hopeful tweet, Grande has been nominated for multiple Grammy awards, has the biggest music video debut in Youtube history, and is the most followed female on instagram of all time.
Ariana Grande was always destined to be a star
As it turns out, Ariana Grande was destined for fame from the very beginning. Ever since childhood, Grande has been dazzling audiences with her talent as she took several starring roles in local plays throughout her youth. At the age of eight, the future-pop star played the titular role in Annie at the Fort Lauderdale Children's Theater. She would go on to star in several plays, including the titular character in Cinderella, as well as Dorothy from The Wizard of Oz. At the age of fifteen, Grande got her first big role in the Broadway musical 13.
It is safe to say Ariana Grande has come so far in the past 10 years, and we believe her 16-year-old self would be more than proud to find out where she is today.