Ariana Grande Just Opened Up About Her Sexuality and Fans Are In A Huge Discussion About It On Twitter
Ariana Grande Just Opened Up About Her Sexuality, Which Started A Huge Discussion On Twitter
Fans just can't get over Ariana Grande's most recent reveal.
The singer just dropped her brand new single with good friend Victoria Monet. The song is called "Monopoly" and though it's all about "friendship, freedom, protecting your energy and staying right in your bag."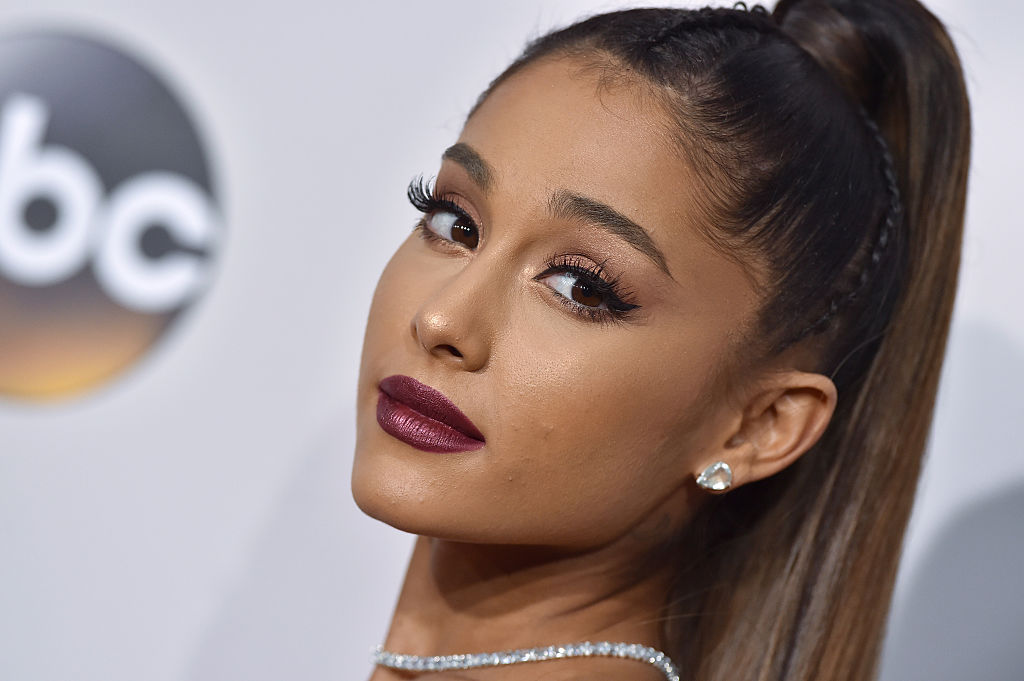 Though fans absolutely love the new song, they couldn't help but do a double take after listening to one lyric in particular.
Many think Ariana just came out as bisexual
On April 1, Ariana Grande dropped her brand new single with her bestie and singer-songwriter Victoria Monet.
The two women bring a melodic tune that has been in the heads of fans ever since its release.
Along with the song, Ariana Grande and Victoria Monet also dropped an accompanying music video with fun animation and a home video like visuals.
The highly-anticipated song has been the talk of Twitter not for its appealing sound but instead for an eye-raising lyric.
The lyric in question is the one, "I like women and men (Yeah)."
After hearing it, fans are certain Ariana Grande just revealed that she is bisexual.
Another instance that possibly confirmed this speculation is that in the music video, as Ariana and Victoria are singing that particular lyric, they are standing outside a men's bathroom and throw up a "W" and "O" to make the word "woman."
Fans want Ariana to confirm these claims
After the song's release, fans immediately took to Twitter wanting Ariana Grande to reveal whether or not their speculations are true.
"ariana confirm your [sic] bisexual so us gays can have another icon," one follower posts. "If Ariana grande comes out as bisexual I'm dead forever," another writes.
One fan tweeted, "GUYS PLEASE IM SO CONFUSED! CAN SOMEONE TELL ME IF ARIANA GRANDE IS BI OR NO? PLS SOMEONE RETWEET AND SAY YES OR NO BC IM SO CONFUSED!"
Shortly after a wave of comments starting flooding in on social media, Victoria Monet decided to comment back to a fan asking if Ariana Grande is in fact bisexual.
The singer-songwriter, who came out as bisexual last year, simply wrote back, "she said what she said."
With the entire internet in a frenzy after Victoria Monet's comment, Ariana Grande finally decided to jump into the conversation surrounding her sexuality.
Along with liking fan comments about sexual fluidity and living your own truth, Grande also commented on a fan's tweet about not having to labe one's self.
The fan tweeted, "ariana aint gotta label herself, but she said what she said," in which Grande replied, "i haven't before and still don't feel the need to now [black heart emoji and fairy emoji] which is okay."
Sexuality soon became a huge discussion on Twitter
Ever since Ariana Grande spoke out on Twitter, many fans have been going back on forth on the platform either praising the singer for coming out or discussing sexual fluidity.
Fans are also taking to Twitter to call out those who dragged Ariana Grande for headlining Manchester Pride.
Just a few weeks back, internet trolls were sharing why they though Ariana Grande should not headline the Pride event all because she was straight.
Now that Grande could have just revealed she is in fact bisexual, many are praising the singer for coming out in a creative way, making fans feel comfortable living their truth and just showing the world their true selves.
Whether or not the singer did reveal her sexuality, we shouldn't have to label individuals and just continue supporting them.