'The Voice': How Did Coach Ariana Grande and Adviser Kristin Chenoweth Meet?
In August, Ariana Grande announced Kristin Chenoweth as her adviser for The Voice Season 21. However, their relationship goes way further than working together. Chenoweth met Grande at a Broadway production when Grande was a little girl, and they have remained in close contact ever since. Here's more on Grande and Chenoweth's friendship and their shared projects.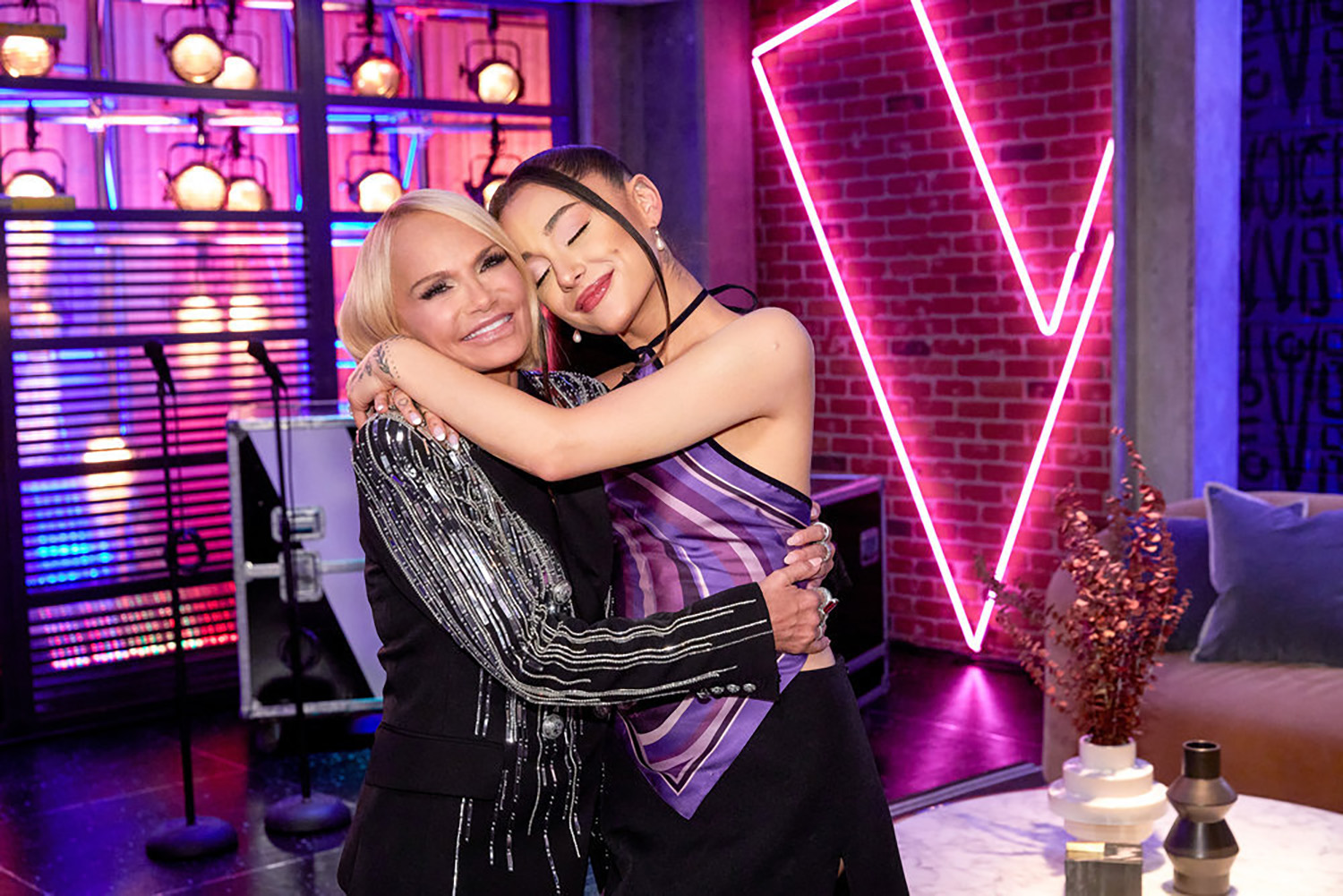 Ariana Grande and Kristin Chenoweth met at a 'Wicked' performance on Broadway
Grande met Chenoweth when the Victorious actor was just 10 years old. Chenoweth had already established herself as a star when she played Fanny Brice in the original Funny Girl Broadway production in 2002. Meanwhile, Grande was just a few years away from her Broadway debut.
In a 2019 Late Night with Seth Meyers interview, Chenoweth recalled her days as Glinda in the original Wicked Broadway production in 2003. She revealed that young Grande, a Broadway fanatic, came backstage with her grandmother to meet Chenoweth while attending one of the shows.
"[Her Nona] said, 'Well, this is my granddaughter, Ari, and she also likes to sing.' And I said, 'Oh, that's so sweet.' And she goes, 'Sing something for her, Ariana. Sing,'" Chenoweth recalled. "Ariana sang a little something, and I was like, 'Holy crap. She's really good.'"
Chenoweth gave Grande a replica wand from Wicked and told her to "follow your passion." The two singers remained in touch.
The singers collaborated on a few projects
Years later, Grande and Chenoweth appeared together in NBC's television special Hairspray Live! in 2016. Chenoweth told Us Weekly that Grande brought the wand to rehearsal, which brought Chenoweth to tears. The For the Girls star revealed that she and Grande talk about music, life, and more together.
"I love her. I touched her more about life than music. Although we did talk about music a lot," she said. "We talked about music a lot, but we talk about like boys and this sucky thing that happened, and I'm hungry for that, you know?"
Most recently, Grande and Chenoweth collaborated on Chenoweth's 2019 cover of the '60s Lesley Gore classic "You Don't Own Me." Chenoweth included the track on her For the Girls album, which also featured collaborations with iconic women like Dolly Parton and Jennifer Hudson.
Ariana Grande chose Kristin Chenoweth as her advisor for 'The Voice' Season 21
On Aug. 16, Grande revealed that Chenoweth would act as her adviser during Grande's first season as a coach on The Voice. Chenoweth will aid the "Sweetener" singer in "training" Grande's team members for the Battles portion of the singing competition.
"I cannot tell you how thankful I am to have shared this with her and to have been able to 'teach' with someone I have learned the absolute most from," Grande tweeted after the announcement, as seen above. "My heart is in shambles. We had the most fun. I love my team. I love my Cheno. okay, bye."
Speaking to E! News, Chenoweth gushed over Grande's abilities as a newcomer coach.
"With all due respect to all of the coaches, and I'm a huge fan of all of them, Ariana has been wise in her selection, and she has every single category out there. There's not one that don't fit in," she said, later adding, "She's the biggest star, and I would argue one of the best vocalists alive, if not the best. For me to be able to watch her become the teacher, that is the real full circle." 
The Voice Season 21 premieres on NBC on Sept. 20. at 8 p.m.
RELATED: 'The Voice': How Many Seasons Has Kelly Clarkson Won?