What Ariana Grande Learned From Her Mom, Joan Grande: 'The Only Option Is To Literally Fill Every Position'
Super star Ariana Grande takes on many roles in her career. Learn how her mom, Joan Grande, inspired her and her song, 'Positions.'
Though Ariana Grande sings about her romance with boyfriend Dalton Gomez on her sixth studio album, Positions, he wasn't her only inspiration. The artist explained how her mom, Joan Grande, has influenced her over the years, specifically when it comes to the title of the album and its lead single.
Ariana Grande is more than just a singer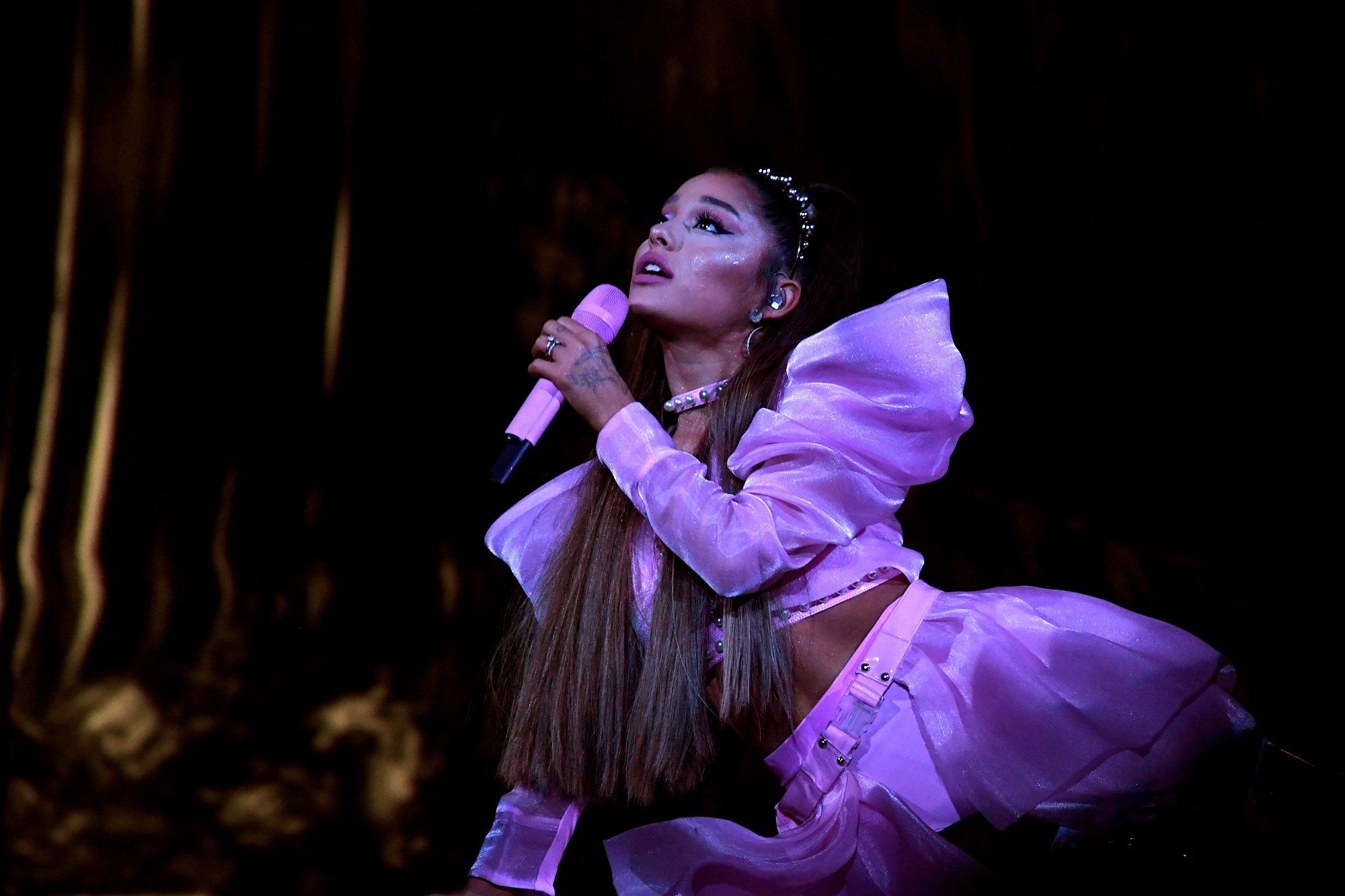 While she's known primarily as a singer, Ariana does much more than that. Not only does she belt out her hit songs, but she contributes lyrics and arrangements for them. Additionally, she is a performer through and through, putting on concerts featuring elaborate choreography.
In honor of her single, "Positions," The Zach Sang Show's eponymous host asked Ariana about the various "positions" she holds in her life. "I make songs sometimes," she replied. She continued, "I am a dog mom. I am an editor, a producer, a vocal arranger, a writer, a dancer, a friend, a sister, a daughter, a girlfriend."
'Positions' exemplifies her control over her career
The musician explained that while she collaborates with songwriters like her friend Tayla Parx, she makes the decisions at the end of the day. "I do a lot, and it's like I have an amazing team, and I work with a lot of really great people," she told Sang. "But I control every single shot. I call every single shot. I control every little thing."
Ariana continued. "I used to not, and I used to be able to pass things off and kind of trust people with other things. And then it would go horribly wrong," she said. So while "Positions" is, on the surface, about a relationship, it represents her overall mindset. "Now, the only option is to literally fill every position," she finished.
Her mother, Joan Grande, inspired her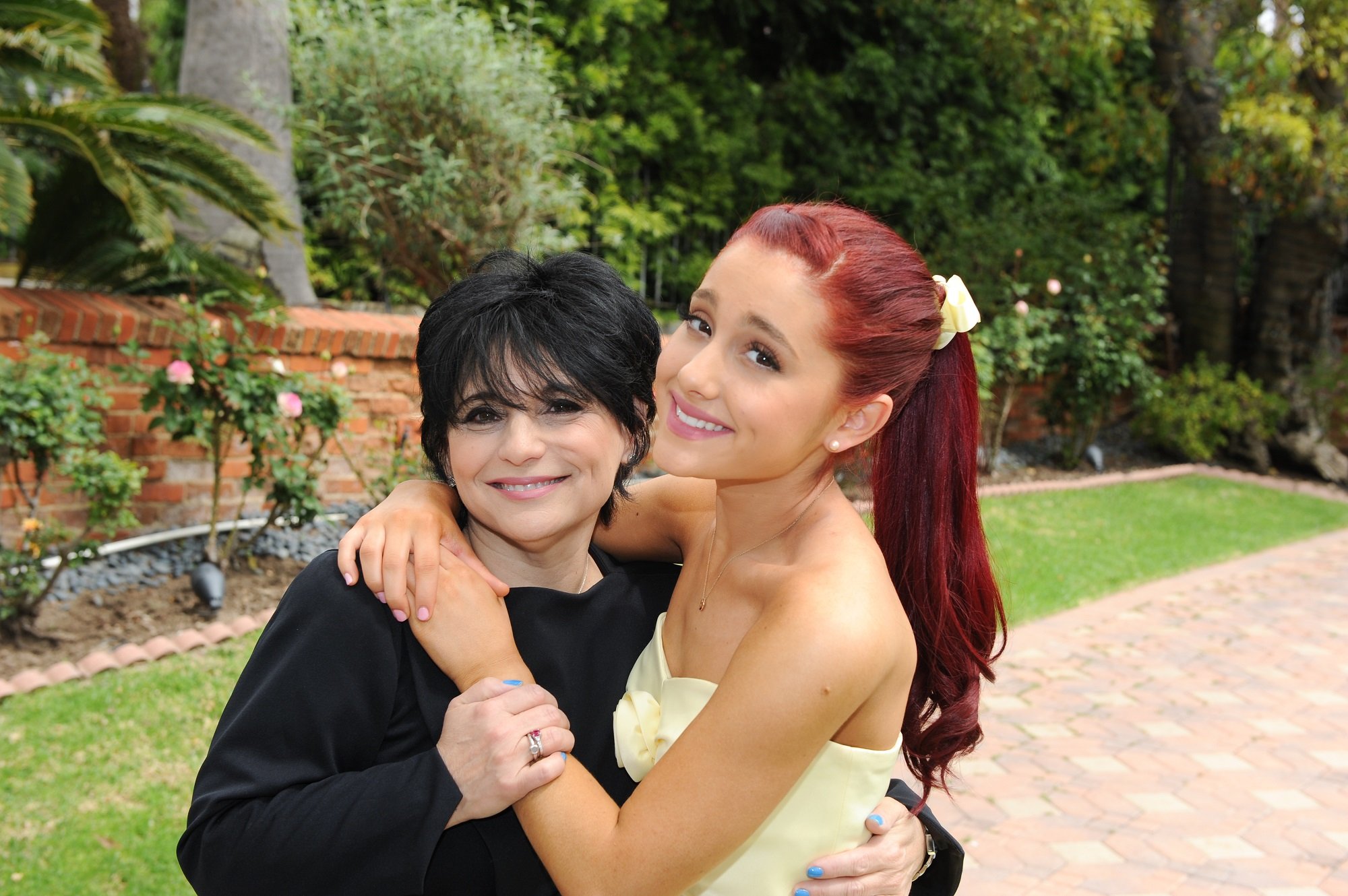 There's one person in Ariana's life who helped her come to that conclusion. "I look at my mom," she told Sang of Joan. "My mom's a CEO, an engineer, a mom. The most fierce, baddest b*tch in the world. And I think I learned a lot of that from her because she does everything herself as well."
Joan is president of Hose-McCann Communications. "She has an amazing company, and she has incredible employees and brilliant engineers that are manufacturing marine communication equipment all day long," said her daughter. Ariana continued, "She has to approve every call, every shot, every position. She plays them all."
Joan Grande shows public support for her daughter 
Not only is Joan a powerful executive in her own right, but she supports her daughter in her musical endeavors. "Brilliant music and impeccable vocals, that will take you on a fantastical deep dive into the heart & soul of a magnificent woman," Joan wrote on Twitter when Positions dropped. "Brava Ariana! I smile, I laugh, I cry, and I marvel at your artistry!"
When the single was released, Joan backed up her daughter's message, writing, "SO PROUD OF YOU!! Yes, women can do it all!" And when it debuted at No. 1 on the Billboard Hot 100, she wrote on Twitter, "Incredible! Ariana, you are a magnificent, formidable woman. I am so proud of you. All my love… and respect!