Ariana Grande Is 'Looking Forward To a Change of Pace': Why Her Fans Are 'Worried' About the Future
Singer Ariana Grande has kept her fans satisfied with numerous singles, albums, a massive world tour over the past few years. But the constant production can take a toll on anyone, even a young artist who's been working her whole life. Learn what Grande wrote about "a change of pace" and why some fans are concerned.
Ariana Grande released back-to-back-to-back albums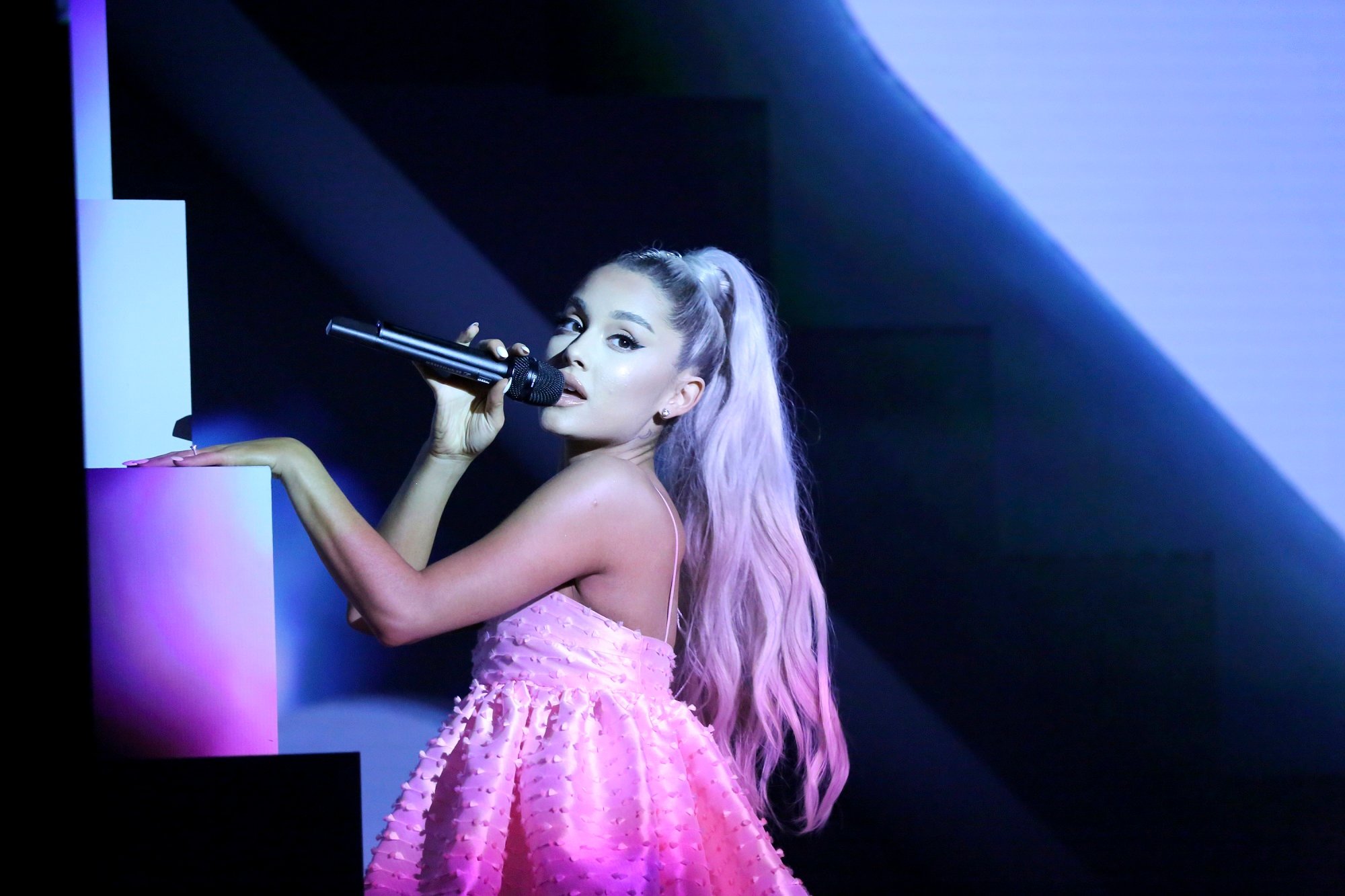 The last few years have been a wild ride for Grande. Following the release of her 2018 album, Sweetener, she planned to go on tour. But after her ex-boyfriend, Mac Miller, died and she broke off her engagement to Pete Davidson, the singer emerged herself in work, debuting Thank U, Next just months later.
Grande toured for both projects throughout 2019. She finished the year and her world tour — and then, the coronavirus (COVID-19) pandemic struck. The singer worked with Justin Bieber and Lady Gaga on singles early on. She emerged months later with another full album, Positions, her third in three years.
Her final 2020 project is the concert film 'Excuse Me, I Love You'
If that wasn't enough, Grande unleashed another surprise on her fans. "a year after closing, the sweetener world tour is coming home to u," she wrote on Instagram. "releasing this as a love letter to u all, in celebration of all that we've shared over the past few years," the artist continued.
"Excuse Me, I Love You," debuts on Netflix on Dec. 21, 2020. "i just wanted to thank u all for showing me more in this lifetime already than i ever dreamed of," Grande added. "i've learned, seen and felt so much. it's been such an honor to share so much of this life with u," she wrote to her fans, noting the trailer's arrival date of Dec. 10.
Some fans are 'worried' Grande is taking a break from music
One portion of the message stood out "making music and doing all of this has been all i've known or fully given myself to consistently for a very long time now," Grande wrote. "although my heart is looking forward to a change of pace, i wanted to express again just how eternally thankful i am."
"ariana said she's changing the pace of releasing music which makes me worried," tweeted a fan. A change of pace could mean a lot of things, but some believe it indicates she's headed into a long-deserved period of time off. "she's released albums three years in a row i hope she takes a break," replied another fan.
This isn't the first time she's said she was stepping back
Like many artists, Grande loves to work. She's often said that she's always writing and recording, even if she doesn't have an active project or goal she's striving for. And, as some fans point out, she's told her Arianators she's taking a step back from work before, only to change her mind months later.
"I dont believe anything she says tbh but if thats what she wants then we will have to endure it," tweeted one. After all, there was little reason to believe 2020 would be anything other than a year off for Grande, but she proved everyone (including herself) wrong on that front when she released Positions.