Ariana Grande's Most Popular Songs About Big Sean
Singer Ariana Grande has plenty of famous ex-boyfriends. The first to earn her a lot of tabloid covers and media recognition was rapper Big Sean, who she dated for several months from 2014 into 2015.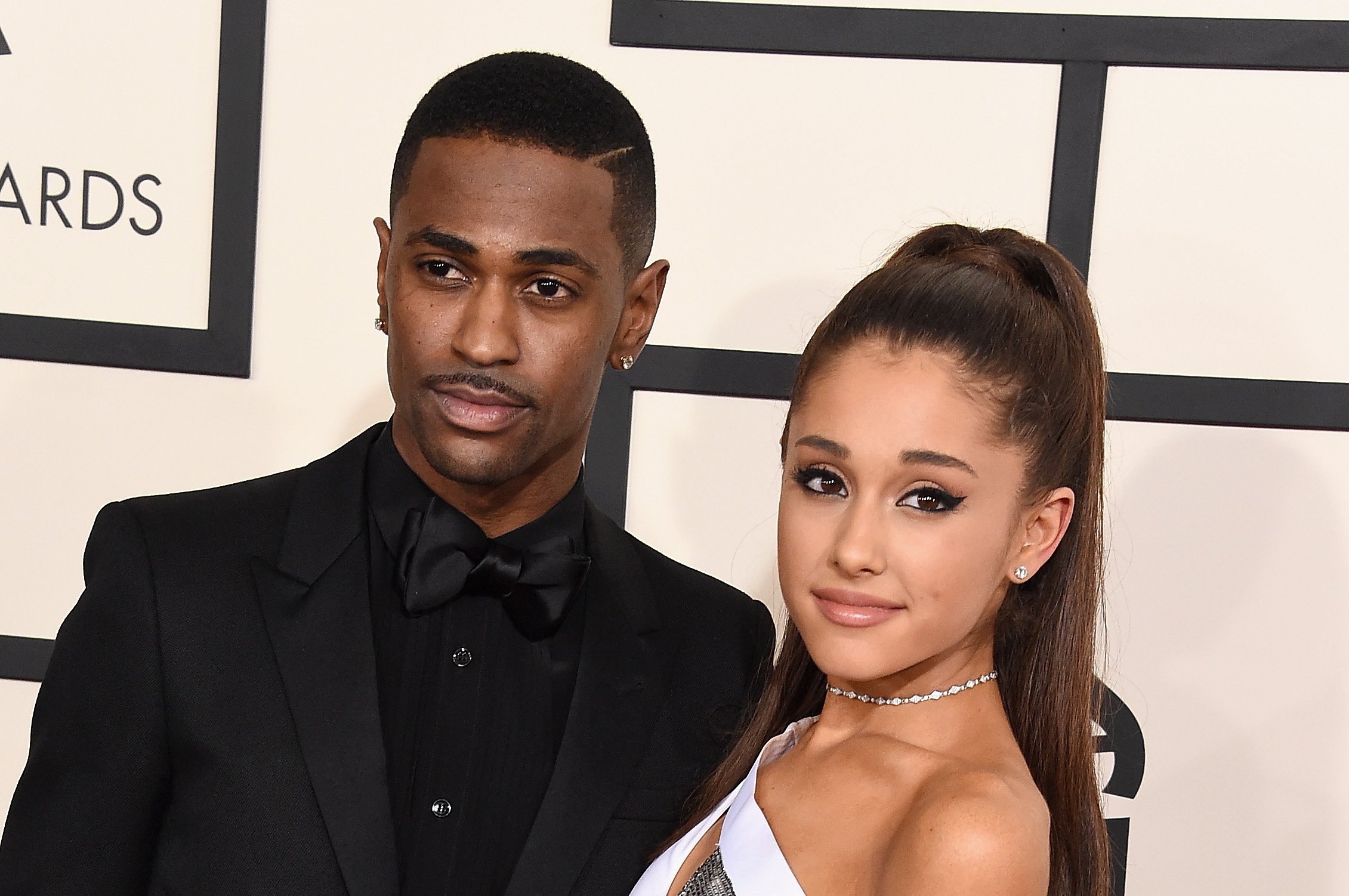 Grande and Sean were collaborators before they went public with their romance. So not only did she write songs about him, but with him. These are Grande's biggest hits (according to Billboard) that are thought to be about Big Sean, including one they wrote together.
'Thank U, Next'
The artist earned her first No. 1 hit with "Thank U, Next," the title single off her 2019 album. Released in November 2018, it spent 28 weeks on the Billboard Hot 100. Grande notably mentions each of her four best-known exes in the first verse of the song.
She did consult Big Sean about the name drop. On the Zach Sang Show, she said, "I had sent [the song] to Sean, and he loved it. He loved it. It was very funny. He was like, 'D*mn, I'm the first one, huh?' And I was like, 'I mean, you know, I went kind of in order.' He was very supportive. He loved it."
'Best Mistake'
Taking it back a bit further, Grande released "Best Mistake" as a promotional single for her 2014 album, My Everything. The song peaked at No. 29, spending two weeks on the Billboard Hot 100. It marked Grande's second official collaboration with Big Sean, after first working together on 2013's "Right There."
The two artists began teasing "Best Mistake" in the summer of 2014, just as their romance began making the news. As Billboard wrote, "Big Sean's guest verse is unnecessary, yet has morphed into an interesting confessional now that the dating rumors are on." So while the lyrics and subject matter may not correlate to their relationship, the intent is there.
'Let Me Love You'
Though Grande dated Sean during her My Everything era, it's clear that she often records songs long before they are released. That was the case with "Let Me Love You," the second promotional single off her 2016 album Dangerous Woman. The song spent a week on the Billboard Hot 100, just making it in at No. 99.
What's interesting about this song is that it could be about Big Sean in two ways. When it dropped in April 2016, fans believed it was about moving on from Big Sean with Ricky Alvarez. However, it was recorded more than a year earlier — around the time she and Big Sean went public with their relationship in late 2014.
'Break Up With Girlfriend, I'm Bored' 
Possibly the most mysterious track off Grande's 2019 album Thank U, Next is "Break Up With Your Girlfriend, I'm Bored." Released as the album's third and final single, it peaked at No. 2 on the Billboard Hot 100, remaining on the chart for 20 weeks.
Though it charted higher than "Best Mistake" and "Let Me Love You," this song is last because it's unclear who it's about. After Grande was spotted spending time with Big Sean in early 2019, her fans began to suspect that he was the inspiration. But as she sings she's "never even ever f*ckin' met" her love interest, this doesn't line up.