Ariana Grande's Most Popular Songs About Ricky Alvarez
Ariana Grande's romantic history has been well-documented. Years ago, she was linked to Ricky Alvarez, one of her dancers. They began dating in 2015, which was confirmed amidst the "donut-gate" scandal five years ago. Since breaking up in 2016, they've remained friends, with Alvarez even directing her 2019 music video for "Monopoly."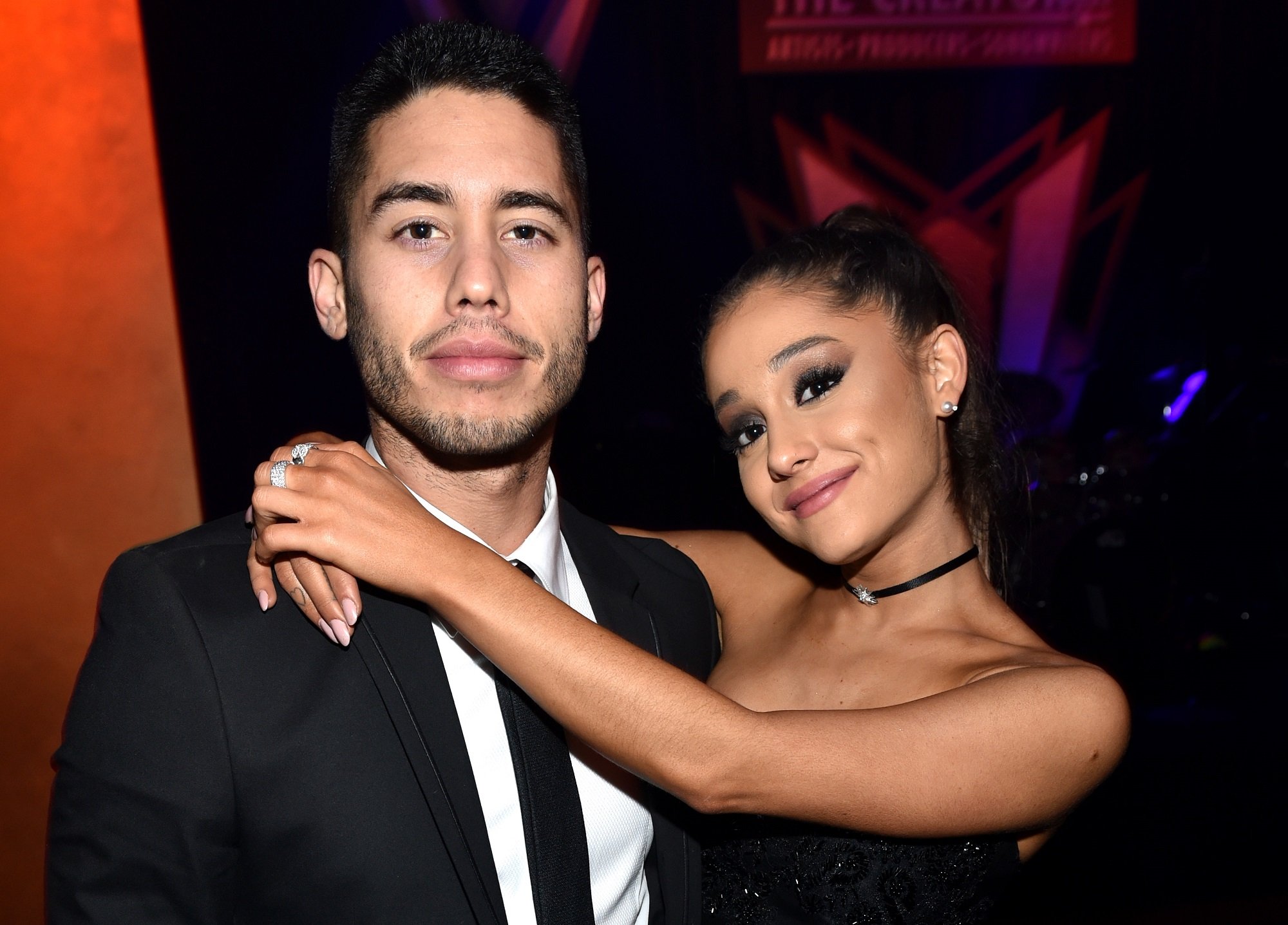 Like many artists, Grande has written songs about those she's been in a relationship with, such as Alvarez. Here are the biggest hits from her discography, according to the Billboard Hot 100, that may be inspired by their time together.
'Side to Side' 
"Side to Side" was Grande's third single off her 2016 album Dangerous Woman. She is joined on the track by Nicki Minaj, who also received a songwriting credit. The single peaked at No. 4 on the Billboard Hot 100 in December 2016, remaining on the chart for 28 weeks. 
By the time the song peaked, Grande had moved on from Alvarez. But the song was recorded long before that, in May 2015. Grande and Big Sean reportedly broke up in April, so this song is likely not about him. That leaves Alvarez, who she was on tour with at the time.
'Thank U, Next'
Grande achieved her first No. 1 hit with 2018's "Thank U, Next." The lead single off her 2019 album of the same name, it spent 28 weeks on the Billboard Hot 100. And, as a tribute to all of her ex-boyfriends, it mentions Alvarez by name.
After hearing the song, Alvarez shared a video to his Instagram Story of him responding to the lyrics: "Wrote some songs about Ricky/Now I listen and laugh." Grande then replied in her own Story and apologized for giving him "the worst line," according to Access, adding, "it was meant [very] lovingly."
'Into You'
Going back to Dangerous Woman, the album's second single was "Into You." It peaked at No. 13 on the Billboard Hot 100, spending 24 weeks on the chart. Like 'Side to Side," it was recorded in Spring 2015, thus why many believe it's about Alvarez.
However, the meaning of a song can change, depending on who it's being sung about — or even with. Grande later recorded a remix of "Into You" with Mac Miller, who she began dating after she and Alvarez split. But the original version, about Alvarez, is the one that charted.
'Everyday'
The fourth and final single off Dangerous Woman was Grande's collaboration with Future, titled "Everyday." The song peaked at No. 55, spending seven weeks on the Billboard Hot 100. And again, though it didn't debut on the chart until 2017, it was recorded in 2015.
"Everyday" is an explicit song about having sex daily, bringing to mind "Side to Side," which was recorded around the same time. This is what has led some to believe that it's about Grande's relationship with Alvarez. But this when the song was released, the music video framed it as an all-inclusive love fest, leaving the subject ambiguous.