Ariana Grande Drops A New Song Preview, Tells Fans to 'Stay Inside Please'
Yes, there's a lot going on in the world right now. With superhero films like Black Widow and Wonder Woman 1984 delayed and artists such as Lady Gaga choosing not to release their albums at this time, consumers of entertainment are desperate for content. Fortunately, Ariana Grande has you covered — at least, for a minute.
Ariana Grande is taking the coronavirus very seriously
Grande was quick to tell her fans (known as Arianators) to say inside amid the coronavirus (COVID-19) pandemic. She took to social media, calling it "dangerous and selfish" to refrain from social distancing. She also shared lots of cute photos of her hanging out with her dogs in her Los Angeles home.
But Grande wasn't all talk. Many, including actors Debra Messing and Piper Perabo, praised her call-to-action, as well as her tweets highlighting the Families First Coronavirus Response Act. GovTrack, which allows users to track the status of bills, praised her use of the official bill number.
She told fans she's eager to get back into the studio in an Instagram Live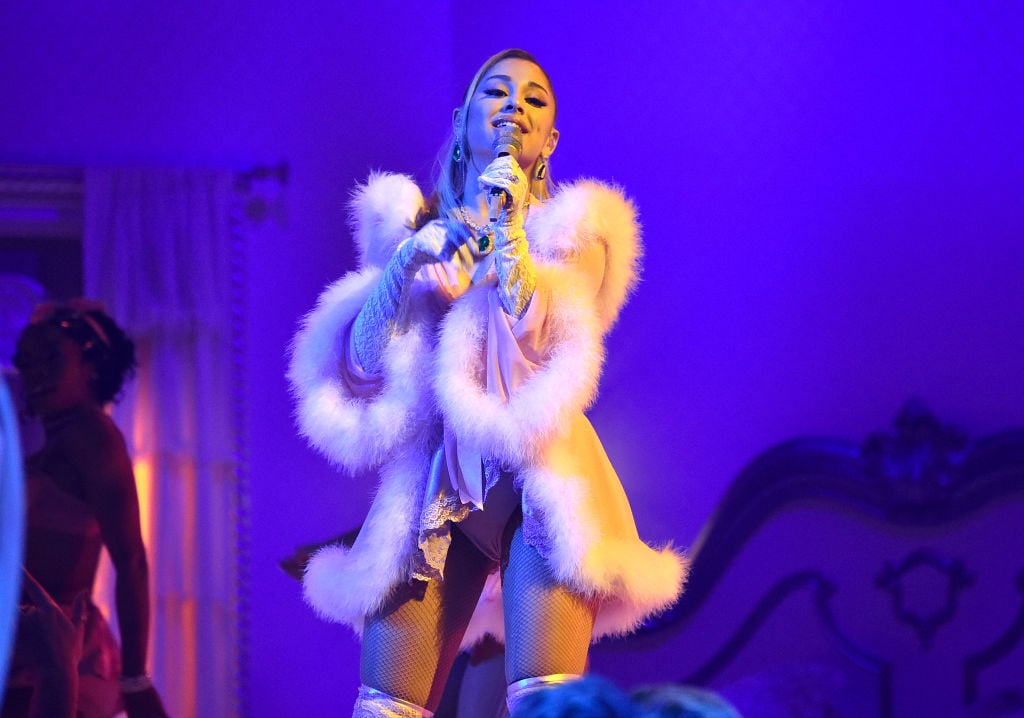 Not really one for sitting around doing nothing, the usually busy pop star decided to do something unusual (for her): An Instagram Live. Grande responded to her fans while professing to being a bit unnerved by the growing number of viewers on the social media platform.
In a second Live stream, Grande chatted with producer Tommy Brown, who she had recently been in the studio with. They joked about potentially releasing something they had been working on. But nothing came to fruition — at least, not that day.
Grande released a snippet of a new track
Just a few days later, on March 24, 2020, Grande made Arianators' wishes come true. She dropped a snippet of a song on her social media pages, writing, "I miss making things … can't wait to get back to work … but for now … let's stay inside pls."
In the 45-second clip, Grande sings about a romantic relationship that's just getting started, but she's unable to restrain herself. "You've got me all up in my feels… I been tryin' to wait but mainly I'm just tryin' keep it real," she sings. "Betta look nice for ya/open my mind for ya…I wanna get nasty," it continues as it transitions from pre-chorus to chorus.
What else do we know about the new song?
Arianators are, of course, eager to figure out whatever they can about the new song. It's presumably titled "Nasty," as Grande herself liked a tweet from a fan saying as much. She also liked a tweet from a follower who asked, "leon helped u w this track ??"
They're referring to Leon Thomas III, a Grammy-winning producer (and musician in his own right) who has worked with Grande on a number of songs on her debut album Yours Truly after co-starring with her in Victorious. He commented a series of hearts on Grande's Instagram post, and she replied with her signature black hearts.