Ariana Grande Once Said Being Labeled a Diva 'F*cked Her Up A Little Bit'
Ariana Grande is undeniably one of the most popular artists in the world today. The "Thank U, Next" singer is loved by her fans for her powerful voice, relatable songs, and outspoken personality.
However, even though many of her fans love her exactly how she is, not everyone has responded positively to Grande's opinionated attitude. In fact, Grande's assertive disposition earned her a reputation of being a "diva" in the music industry, which the singer strongly detests.
Grande even admitted in a past interview that the title "f*cked her up a little bit," causing her to speak and behave differently for a period of time. 
Ariana Grande strongly dislikes being called a diva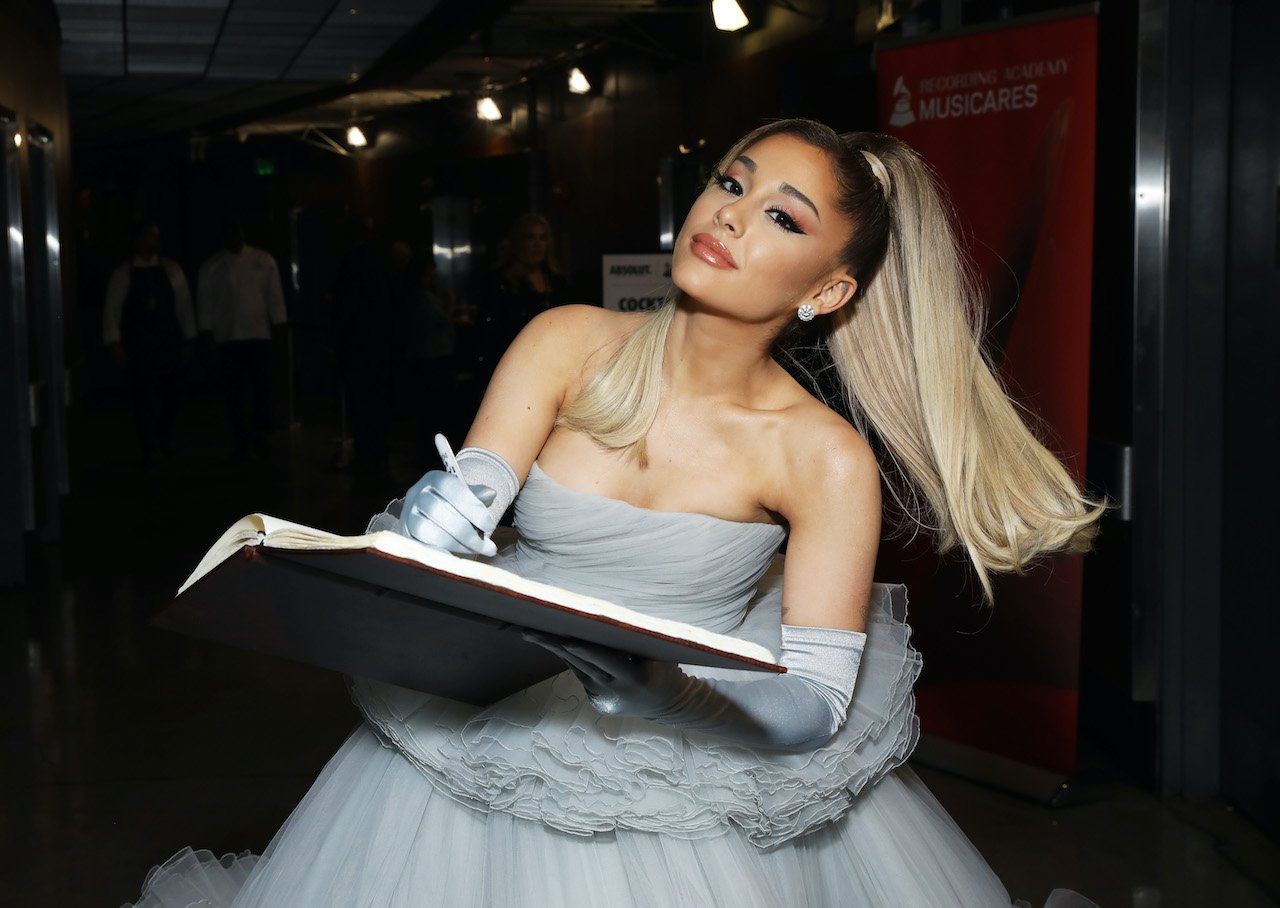 Grande shared her thoughts on the label during an interview with Zane Lowe for Apple Music. According to Grande, she stopped doing interviews because she got tired of the judgment. 
"I stopped doing interviews for a really long time because I felt like whenever I would get into a position where somebody would try to say something for clickbait or twist my words or blah, blah, blah, I would defend myself. And then, people would be like, 'Oh, she's a diva.' I was like, 'This doesn't make any sense.'"
Grande noted that many times in the past, there would be a negative response to her taking control of her artistic expression.
"Because I have an opinion about something that was an opinion artistically or if I am directing something, or if I have something to say regarding a choice that's being made with my career or something, blah, blah, blah, it always was in the past manipulated and turned into this negative thing, whereas I don't see that with men."
She feels like there's a double standard between male and female leaders
Later in the interview, Grande argued that there's a huge double standard between men and women in leadership positions. 
"It's like when men express their opinions or defend themselves, 'Oh, he's being a boss. Oh, he's taking control.'"
Grande has been trying to work through her inclination to quiet down when the word diva is thrown at her.
"And yet, it's just so not the same thing with women, which I hope we can work on fixing. And of course that's not always the case. It's not always that way. But it does make it kind of… It makes you want to quiet down a little bit. But I'm trying to also say, 'f*ck that.' You know what I mean? I'm tired of seeing women silenced by it. I think there's this thing where we'll hear something, or be, 'Oh, she said this.' And then it really sits with you. And you feel like, 'Oh wow. Should I not express myself anymore? Should I not have this fight that I want to have anymore? Should I just say, ok, and let it be?'"
Being called a diva traumatized her
In the same interview, Grande also mentioned that being called a diva has had a significant impact on her as a woman. However, she's working through her trauma and learning how to be more expressive. 
"And then it kind of fucks you up a little bit," she continued. "It's like, 'Yeah.'… Of course it's not an all-the-time thing. But it is definitely still prominent. But I'm trying to just say, 'F*ck it,' and let go of that trauma. Because I do have a lot to say, and I do enjoy talking to people. And I do want to do interviews and share with people, and not be afraid to be myself. And I'm working on becoming that."