Ariana Grande's Quarantine Prom Playlist: Which Mac Miller Songs Did She Include?
Singer-songwriter Ariana Grande has released a playlist of songs for those stuck at home who can't attend their high school proms. And her ex-boyfriend, Malcolm "Mac" Miller, is featured prominently. Here's a look at their relationship and the songs she chose.
Ariana Grande and Mac Miller dated for years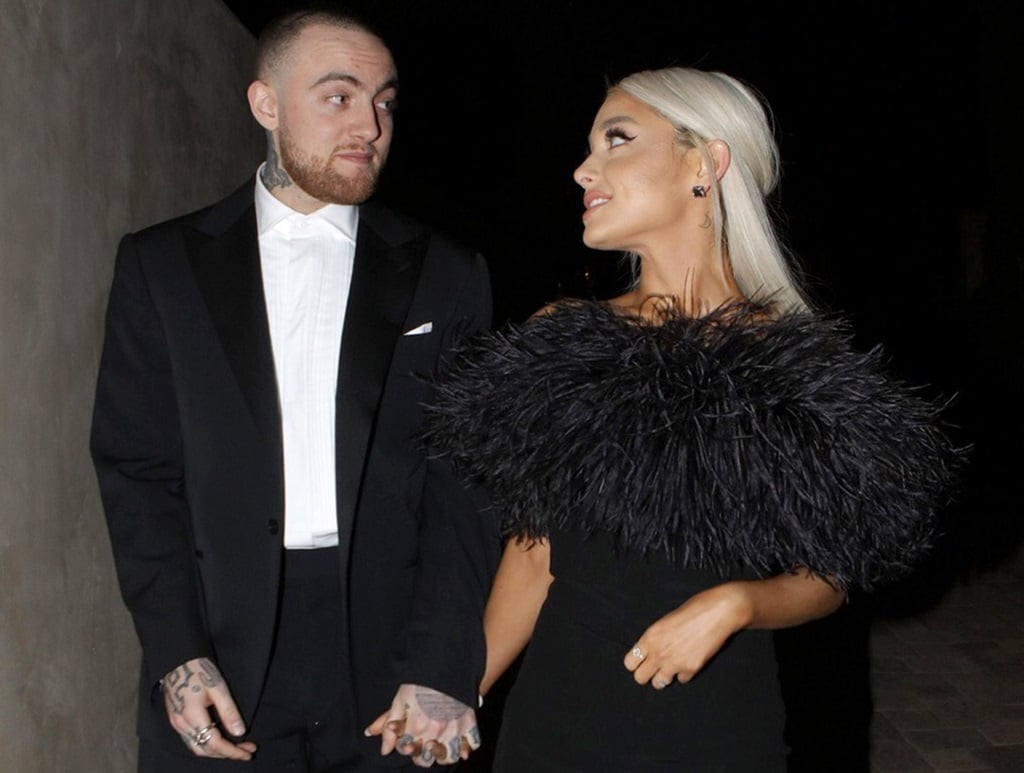 Grande and Miller first connected in 2012 on social media. They collaborated on her hit song, "The Way," off her debut album, Yours Truly. They remained friends for years before reconnecting in 2016, working together on his single "My Favorite Part."
This is around the time Miller and Grande began dating. The musicians were together for almost two years before splitting in 2018. Grande then dated comedian Pete Davidson, whom she was engaged to for a time.
It's clear that she struggled with his death
In September 2018, just months after their breakup, Miller passed away from a drug overdose. Grande was, understandably, distraught. "I'm so sad I don't know what to do," she wrote on Instagram, adding, "You were my dearest friend. For so long." The next month, Grande and Davidson broke up.
It's clear that Miller's death affected Grande. In addition to his inclusion in "Thank U, Next" ("Wish I could say 'thank you' to Malcolm, 'cause he was an angel" are the lyrics), a few songs on the album of the same name are thought to be about him. (Most notable are "Imagine," "Ghostin'," and "Fake Smile.")
Grande and Justin Bieber's new song
During the coronavirus (COVID-19) pandemic, Grande has urged her fans to follow safer-at-home guidelines as she is. And she's been able to use the time productively, even collaborating on a song with Justin Bieber. Their duet, "Stuck With U," dropped in May 2020.
In lieu of a traditional music video, footage sent in from fans as well as family and friends was mixed in with that of Grande and Bieber at home. While the latter cuddled up to his wife, Hailey Bieber, the former used the opportunity to sneakily confirm her relationship with real estate agent Dalton Gomez.
Their quarantine prom playlist features three of his songs
"Stuck With U" has a romantic, slow-dance kind of vibe. Because so many high school students are missing out on their proms due to the pandemic, Grande and Bieber worked with Apple Music to create a playlist that includes their new song for those who are having their own celebrations at home.
Along with some of their own tunes, those of their friends in the industry made the cut. Out of 50 total songs, Miller has three entries: "Stay" from his 2016 album The Divine Feminine, "What's the Use?" from 2018's Swimming, and "Blue World," off his posthumous album Circles. Clearly, Grande thought this would be a nice way to honor her late ex.
Grande keeps a reminder of Miller always
Even when she's not listening to his music, Grande has a reminder of Miller with her daily. Her dog, Myron, was once his. Miller adopted Myron in January 2017, as evidenced by this photo of him from rescue organization The Wagmore Pet Hotel & Spa.
In the wake of Miller's death, it seems as though Grande has taken the canine in as one of her own. Undoubtedly, he invokes fond memories of the rapper for her, even now that she's happily in a new relationship.