Is Ariana Grande in a Quibi Show? Her Sweetener Tour is Featured in an Episode of '&Music'
Singer-songwriter Ariana Grande is also an actress, known for shows like Victorious and Scream Queens. However, the latest TV project she's been promoting isn't an acting role — in fact, it's not really about her at all. Here's why Grande's name is linked to the new Quibi series &Music.
Ariana Grande got her start on TV
Fans of Grande's music may not be as familiar with her acting work. But she became famous for starring in the hit Nickelodeon sitcom Victorious. The actor portrayed Cat Valentine, a student at a performing arts high school in Hollywood. The cast celebrated the ten-year anniversary of the series premiere in March 2020.
Over the years, Grande has continued to act, though minimally. She starred in the Victorious spinoff, Sam & Cat, and then recurred in the Fox horror series Scream Queens. Grande played the rose of Penny Pingleton in the TV musical special Hairspray Live! Most recently, she had a cameo in Kidding, Jim Carrey's Showtime dramedy.
She's been focused on music in recent years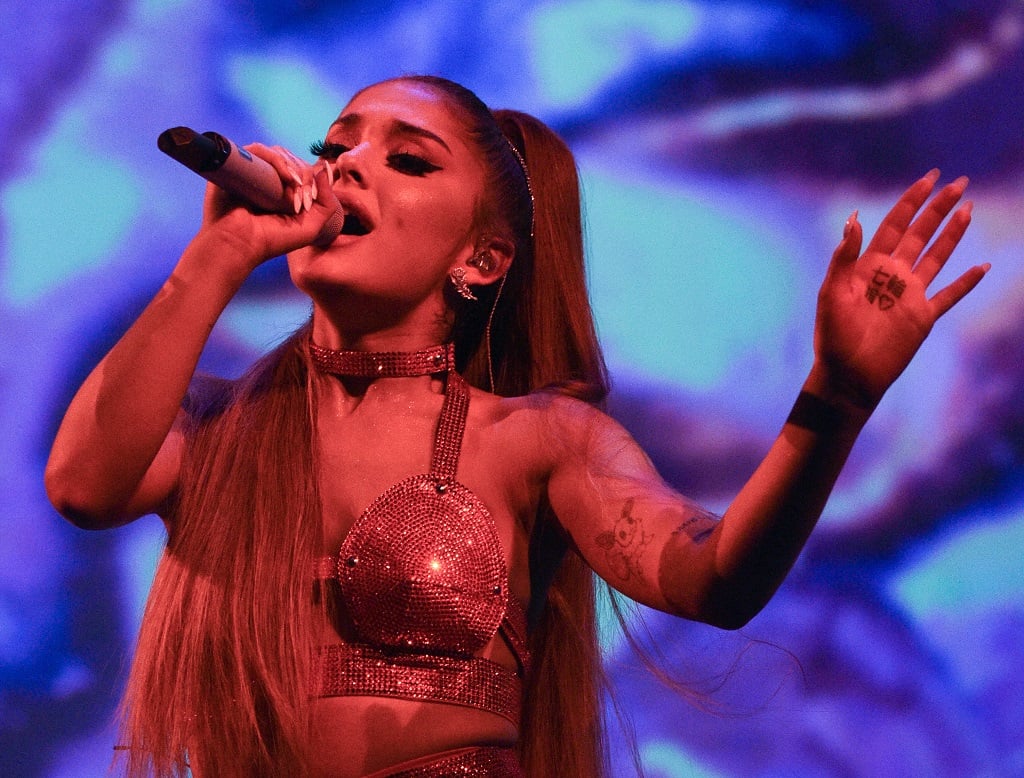 Aside from her acting roles here and there, Grande has successfully transformed into a pop star. She put out five acclaimed albums in six years, beginning with her 2013 debut Yours Truly and ending with her back-to-back hits Sweetener and Thank U, Next in 2018 and 2019, respectively
After her double release, Grande went on her Sweetener World Tour. She spent nearly all of 2019 on the road, beginning in the U.S. before traveling to Europe and then back to North America, where she finished out the year.
What is Quibi?
A new service, Quibi, offers up a different kind of experience. The app features original programming (scripted and otherwise) specifically made for on-the-go streaming. All episodes are less than ten minutes long, and can be viewed vertically or horizontally.
One such offering is &Music, a documentary series about what makes a superstar. In other words, it's a look at the elements that go into creating memorable performances and products. Scooter Braun, Grande's manager, is an executive producer for the series, so it's not surprising that the second episode, titled "Dance & Music," features the icon.
Grande's Sweetener Tour in '&Music'
"The twins bring a totally new life to songs that I didn't know could be there," said Grande of Scott and Brian Nicholson, her choreographers and the focus of the episode. "Once I met them I never pictured my life without them…I love the life they bring to my music," she continued, calling herself their "triplet."
"Dance & Music" depicts their lives on tour. It's specifically focused on the process of designing the choreography for Grande's song "breathin," and how their style is "very fluid" in terms of gender, according to the singer herself. "Brian and Scott both understand that's it's really important to use our platform to make people feel a part of it and safe and celebrated," she said.