Ariana Grande Relationship Timeline: Her First and Last Instagram Photos With Each Guy She's Dated
On June 26, 2020, pop star Ariana Grande will be 27. And her fans, known as Arianators, are sure that she'll be spending the special day with her boyfriend, Dalton Gomez. Though she recently confirmed their relationship, Grande has been guarded about sharing photos of her with the real estate agent on her social media accounts.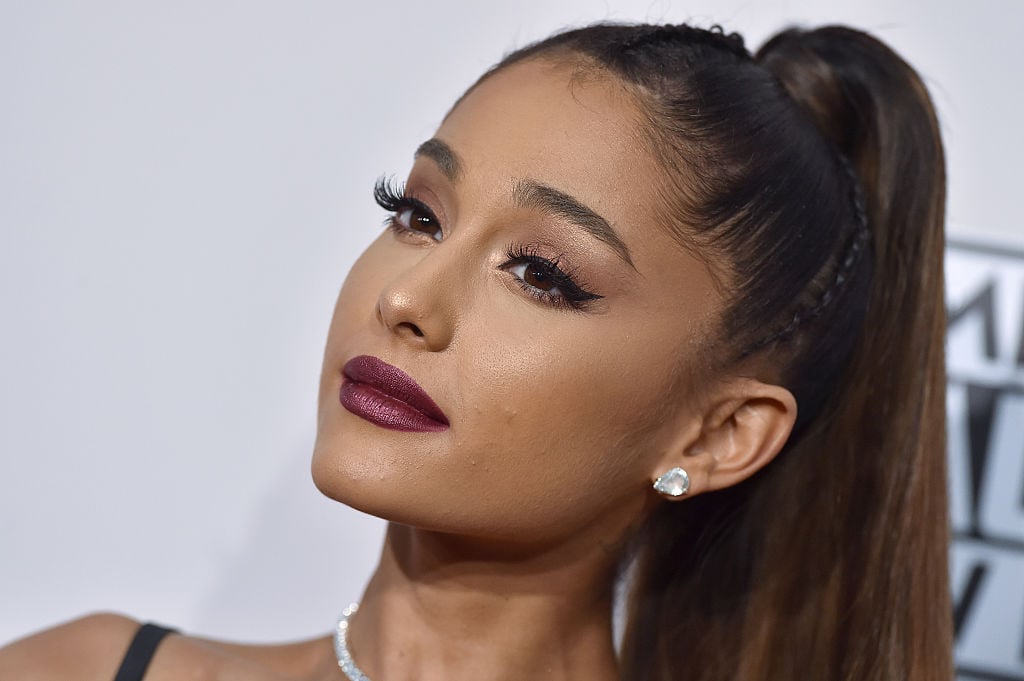 But it hasn't always been this way for the pop star. Grande's been much more public in past relationships — specifically, those she addresses on her hit song "Thank U, Next." Here's a look down memory lane at her first and last (remaining) photos with each of those four men.
Pete Davidson (2018)
On May 31, 2018, one day after comedian Pete Davidson made their relationship official with a Harry Potter-themed Instagram post, Grande shared the below image. She wrote, "i thought u into my life woah ! look at my mind." These were later revealed to be lyrics from her Sweetener track named after the comedian.
Grande and Davidson were engaged shortly after this post. For months, she shared photos and videos of the two on social media. Their last remaining post (above) is dated July 30, 2018. But they were together for months after that. She last mentions him in an Instagram video from September 2, saying that he recorded it. This is just days before Mac Miller's death.
Mac Miller (2016-2018)
Long before they dated, Grande and Miller were friends. They worked together on songs like "The Way" off her first album, Yours Truly. She posted about him then. However, their first photo as a couple on Instagram is the one above, from September 2016, which confirmed their relationship.
On Dec. 5, 2017, Grande shared the above photo of her posing with Miller and her choreographers, Brian and Scott Nicholson. However, their breakup didn't come until months later, in May 2018, shortly before she went public with Davidson. After his death, she shared photos of Miller, but she wasn't in them.
Ricky Alvarez (2015)
Grande and Alvarez were also friends and co-workers first. He has been a dancer on her past tours. They were first linked in mid-2015 after she and Big Sean called it quits. Alvarez was present for the scandal known as "Donut-Gate."
There aren't any "couple" shots of the two on Grande's Instagram. However, he shows up in pictures and videos, like the first photo above, which also features other dancers. And he's even friendly with her mom, Joan Grande, as evidenced by the December 2019 post above.
Big Sean (2014-2015)
Like Miller, Grande collaborated with Big Sean before they became a couple. They were first linked romantically linked in 2014, months after he and Glee actor Naya Rivera broke off their engagement. Their first Instagram couple photo was from her grandpa's "celebration of life" event in November 2014, following his passing earlier that year.
Grande and Big Sean dated through the 2015 awards season, notably attending the Grammys together, where she was a nominee. She posted her last photo of them together (above) in March 2015. By April, they had reportedly broken up.