Did Ariana Grande Respond to Lana Del Rey's Controversial Instagram Post?
Singers Ariana Grande and Lana Del Rey have always gotten along in the past. But that could change with Del Rey's recent comments.
Musician Lana Del Rey shared a post in which she names several popular female artists, including Ariana Grande. Did the Thank U, Next singer acknowledge these comments? Here's a look at their history, and why Del Rey's comments have not been well received.
Ariana Grande and Lana Del Rey worked together on 'Don't Call Me Angel'
Grande and Del Rey first worked together, along with Miley Cyrus, on "Don't Call Me Angel" from the Charlie's Angels soundtrack. The single was released ahead of the 2019 action film, which is a continuation of the '00s franchise. Grande also co-executive produced the soundtrack, as well as singing on and writing many other songs from it.
In an August 2019 New York Times interview, Del Rey said, "I really, really like Ariana." She went on to praise her 2016 album, Dangerous Woman, as well as 2019's Thank U, Next. "Every song, I was like, how did she write that?," said Del Rey. "So when she asked me to do the Charlie's Angels feature, I was like, 'All right, if you really want me to!'"
Del Rey spoke kindly of Grande in the past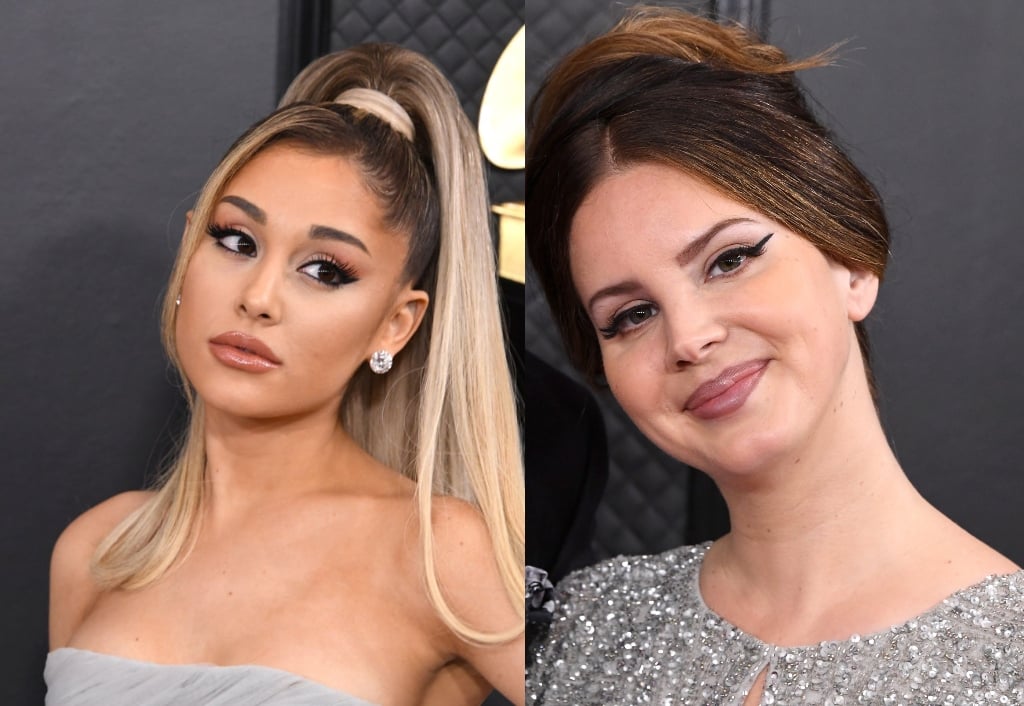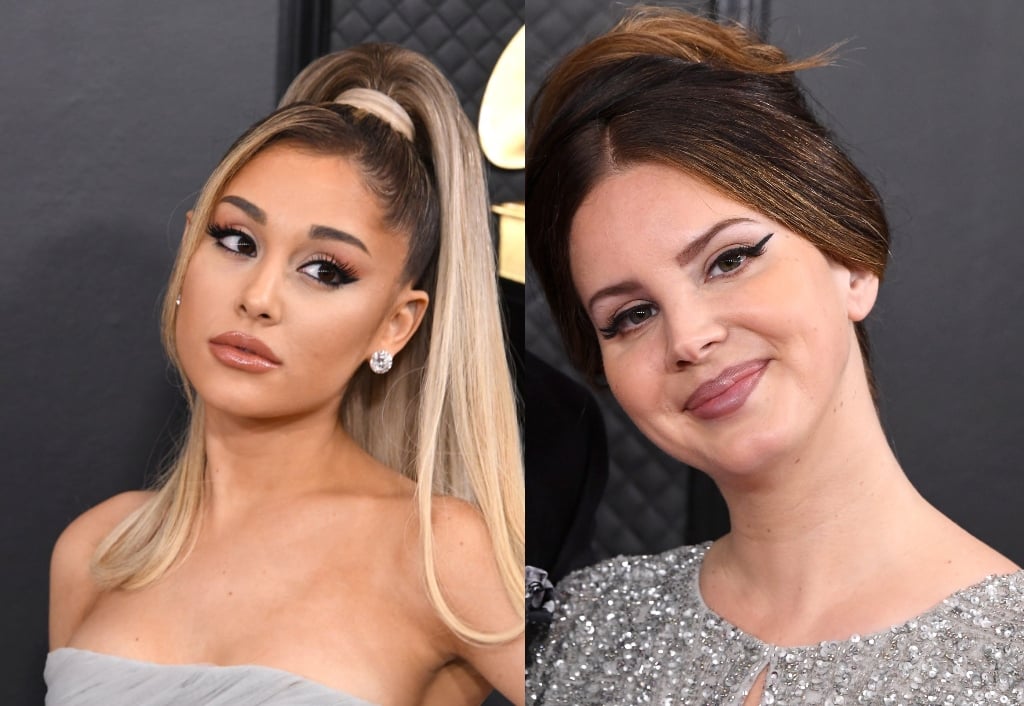 Both Grande and Del Rey put out hit albums in 2019. They were subsequently nominated for multiple awards at the 2020 Grammy Awards, though neither won. In fact, they competed against one another for Album of the Year, losing to Billie Eilish.
Prior to this, Del Rey praised Grande in the NYT article. "Ariana's choices of intonation, it might not be traditional, but it's very good," she said. She continued her kind words on the singer in an October 2019 W Magazine profile, where she called Grande "just super fast and on fire all the time."
She even covered one of her songs
It's one thing to sing the praises of another artist doing what they do. But the true way singers show they respect and admire someone's work is by covering it. And Del Rey did just that in a BBC Radio 1 Live Lounge performance in September 2019 (above).
Grande was, of course, appreciative of Del Rey's love of her single "Break Up with Your Girlfriend, I'm Bored." She wrote on Twitter, "oh my god @lanadelrey i love u very very much." While the link she retweeted is gone, the message to her fellow pop star remains.
Del Rey's post names Grande
In May 2020, Dey Rey lit up the internet with an Instagram text post. In what she deems a "question for the culture," the artist talks about how she feels she has been "slated mercilessly" for being "honest and optimistic" about her "sometimes submissive or passive" role in romantic relationships. But what really incensed many is how she began by name-dropping other female artists, including Grande.
"Now that Doja Cat, Ariana [Grande], Camila [Cabello], Cardi B, Kehlani and Nicki Minaj and Beyoncé have had number ones with songs about being sexy, wearing no clothes, f*cking, cheating etc – can I please go back to singing about being embodied, feeling beautiful by being in love even if the relationship is not perfect, or dancing for money – or whatever I want -without being crucified or saying that I'm glamorizing abuse??????"
Did Grande respond?
For her part, Grande did not immediately respond. As she said in her recent post about rapper 6ix9ine's claims that she bought her Billboard Hot 100 slot for "Stuck with U," she doesn't often "give [her] energy to drama or strange accusations." But she did post the above selfie.
While Grande does follow Lana Del Rey on Instagram, she might have other things on her mind right now. Her latest collaboration, "Rain on Me," off Lady Gaga's new album Chromatica, drops at midnight on Friday, May 22, 2020. So while Del Rey's comments may follow her, it looks like Grande will brush them off — for now.