Why Ariana Grande Says Being a Coach on 'The Voice' Is 'so Hard'
2021 has already been a memorable year for Ariana Grande. Not only did she get married and start working on her very own beauty line, but the singer also signed on to be a celebrity coach on season 21 of NBC's The Voice. Though this is her first time coaching powerhouse singers, Grande went into the season with her eyes on the prize. But she quickly learned that being a coach/judge on the show isn't as easy as people have made it look.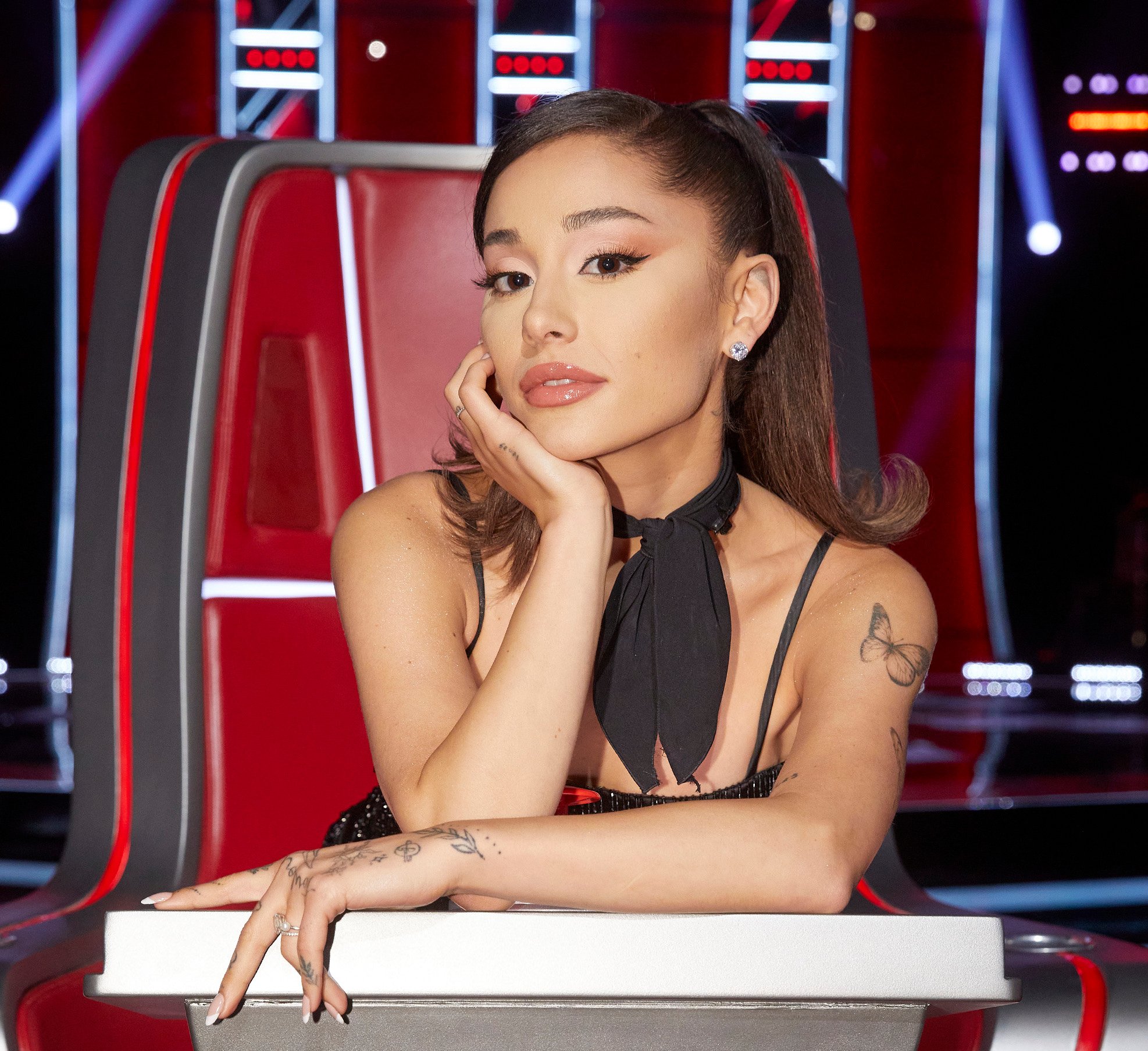 Ariana Grande announced she was joining 'The Voice' season 21 earlier this year
Although Ariana Grande rose to fame on the Nickelodeon show Victorious, she hasn't appeared much on television since its spinoff Sam & Cat went off the air. Instead, she has been furthering her music career while taking on supporting roles in television shows like Scream Queens and Hairspray Live!
While it seemed like she gave up her television career in recent years, Grande announced earlier this year that she was returning to the small-screen, but not for a scripted gig.
In March 2021, the "7 Rings" revealed on Twitter that she had signed on to be a judge on season 21 of NBC's hit singing competition series The Voice.
"surprise," she tweeted. "I am beyond thrilled, honored, excited to be joining @kellyclarkson @johnlegend @blakeshelton next season ~ season 21 of @nbcthevoice."
The singer says being a coach on the singing competition series is harder than it looks
Though season 21 of The Voice hasn't aired yet, Ariana Grande and fellow coaches Kelly Clarkson, John Legend, and Blake Shelton have been dishing on the upcoming installment in light of its premiere.
While speaking with E! News' Daily Pop on Sept. 16, Grande opened up about the new season, sharing that the singers competing having exceeded all of her expectations.
"It's just been exciting to be so moved in the moment that you turn your chair," Grande shared. "Maybe you went into it thinking, 'Oh, I know what kind of voices I'm going to turn for,' and then someone's performance completely surprises you, and you're like, 'Wow.'" 
Seeing as she's been a longtime fan of the show, Grande was convinced that being a coach would be easy. However, she quickly learned that this gig is no walk in the park.
"You watch it on TV and you think you know, 'OK, I'm going get in there and it's going to be easy whatever,'" the Grammy winner told E! News in August. "But it's so hard."
But despite the challenges that came with being a coach, Grande has had a great time filming the upcoming season and can't wait for fans to see how her team comes together.
"I have watched many seasons and I love watching the show," she tells Entertainment Tonight. "It always has the best energy. It's such wholesome, inspiring television, and I love seeing the different voices and watching so many people start careers for themselves, it's a beautiful, amazing thing."
Ariana Grande is still a 'formidable opponent'
Like Ariana Grande, fellow coaches Kelly Clarkson, John Legend, and Blake Shelton are also looking forward to season 21 but admit that the upcoming installment brings out their competitive sides.
While speaking with Entertainment Tonight, the singers shared that they view Grande as a major threat, especially because so many young singers are fans of hers and want to be on her team.
"Of course she's a threat!" Legend said with a laugh. "She is hugely talented, hugely successful and has legions and legions of fans that know how to use the internet and vote."
He added, "There's certainly a learning curve. But she comes in as a formidable opponent."
Clarkson then shared, "There's no disadvantage when you're Ariana Grande. She can't say it. I will."
Meanwhile, Shelton confessed that it's pretty intimidating working alongside someone as talented and successful as the "Thank U, Next" singer.
"It's embarrassing to follow her [into the studio]," he said of Grande. "It exposes my lack of celebrity."
It sounds like Grande has a definite target on her back, but being the powerhouse entertainer she is, we're pretty sure she will not back down from a battle.
The Voice season 21 premieres Monday, Sept. 20 at 8 p.m. PT/ET on NBC.