Ariana Grande's Sixth Album, 'Positions,' Is Rumored To Feature at Least 3 Popular Artists
Singer Ariana Grande drops her sixth studio album (reportedly titled 'Positions') is October 2020. Learn more rumors about it here.
Singer Ariana Grande officially announced her sixth album in October 2020. Reportedly titled Positions, she gave her fans (who call themselves Arianators) little time to prepare for her third studio release in as many years. Fortunately, a source has dropped a few hints about what to expect, including the well-known artists featured on it.
A new Ariana Grande album drops in October 2020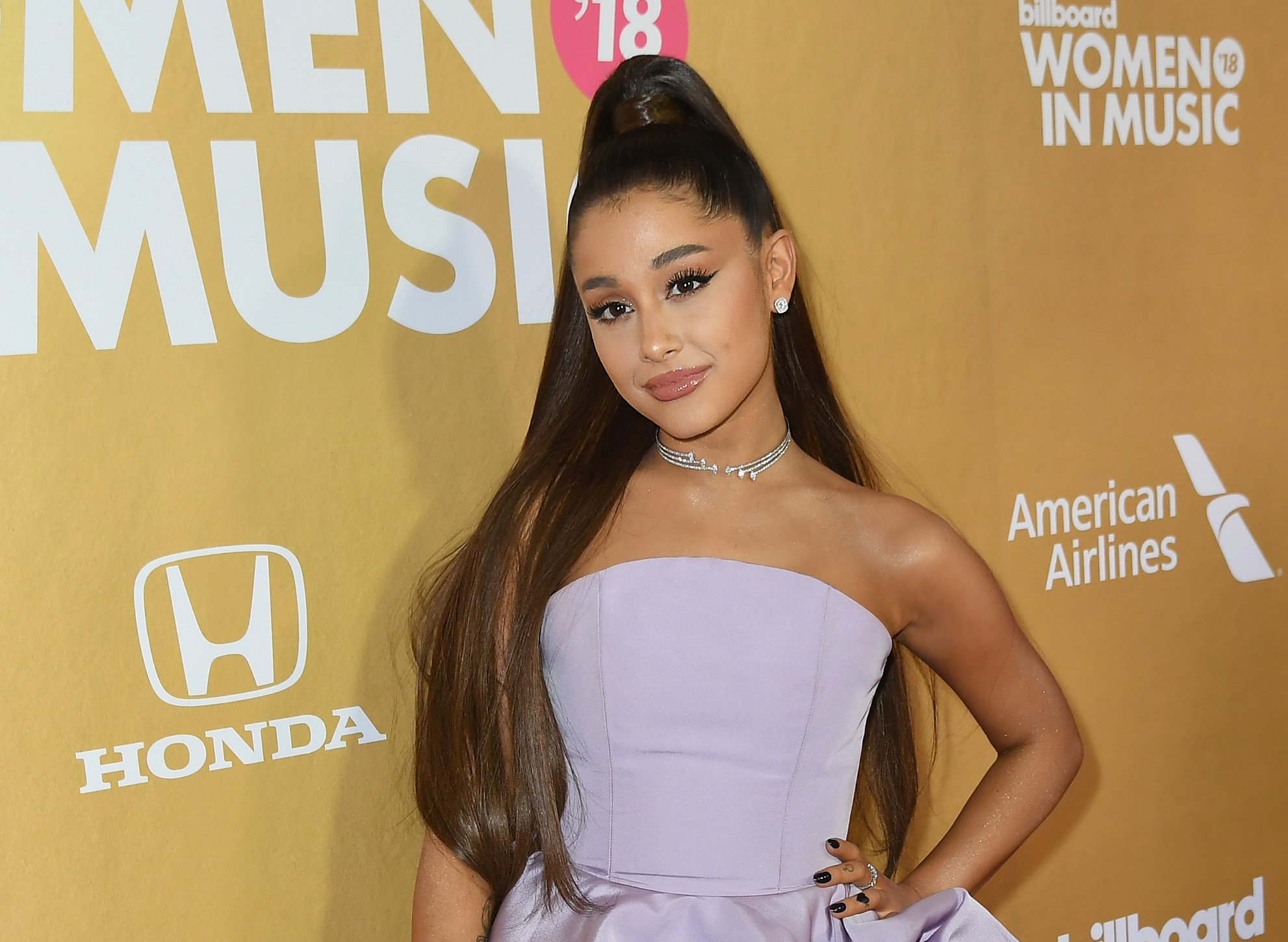 For months, Arianators have been on high alert for information about the album. Grande dropped little teases, including messages with potential titles covered. In September 2020, she wrote "brb" on Twitter, sharing a clip (sans vocals) and seemingly confirming the rumors regarding a full album on the way.
Grande returned with a message on October 14, 2020. "i can't wait to give u my album this month," she wrote. With just a couple of weeks left in the month, that didn't leave her much time. She then shared a link to her website with a countdown clock to "Positions" (seemingly both the single and the album title), due out on October 23 and October 30. 
'Thank U, Next' didn't have any collaborations
Grande's fifth album, 2019's Thank U, Next, peaked at No. 1 on the Billboard 200. It also contained singles "Thank U, Next," "7 Rings," (her first two No. 1's on the Billboard Hot 100), and "Break Up with Your Girlfriend, I'm Bored," all of which charted together. Despite all of that, there's one thing it was missing: Collaborations.
The singer is known for working with other artists. Her first hit single, "The Way," features the late Mac Miller (her ex-boyfriend). Her second and third longest-charting Billboard Hot 100 hits are "Bang Bang" with Jessie J and Nicki Minaj and another Minaj duet, "Side To Side."
Who is rumored to be on 'Positions'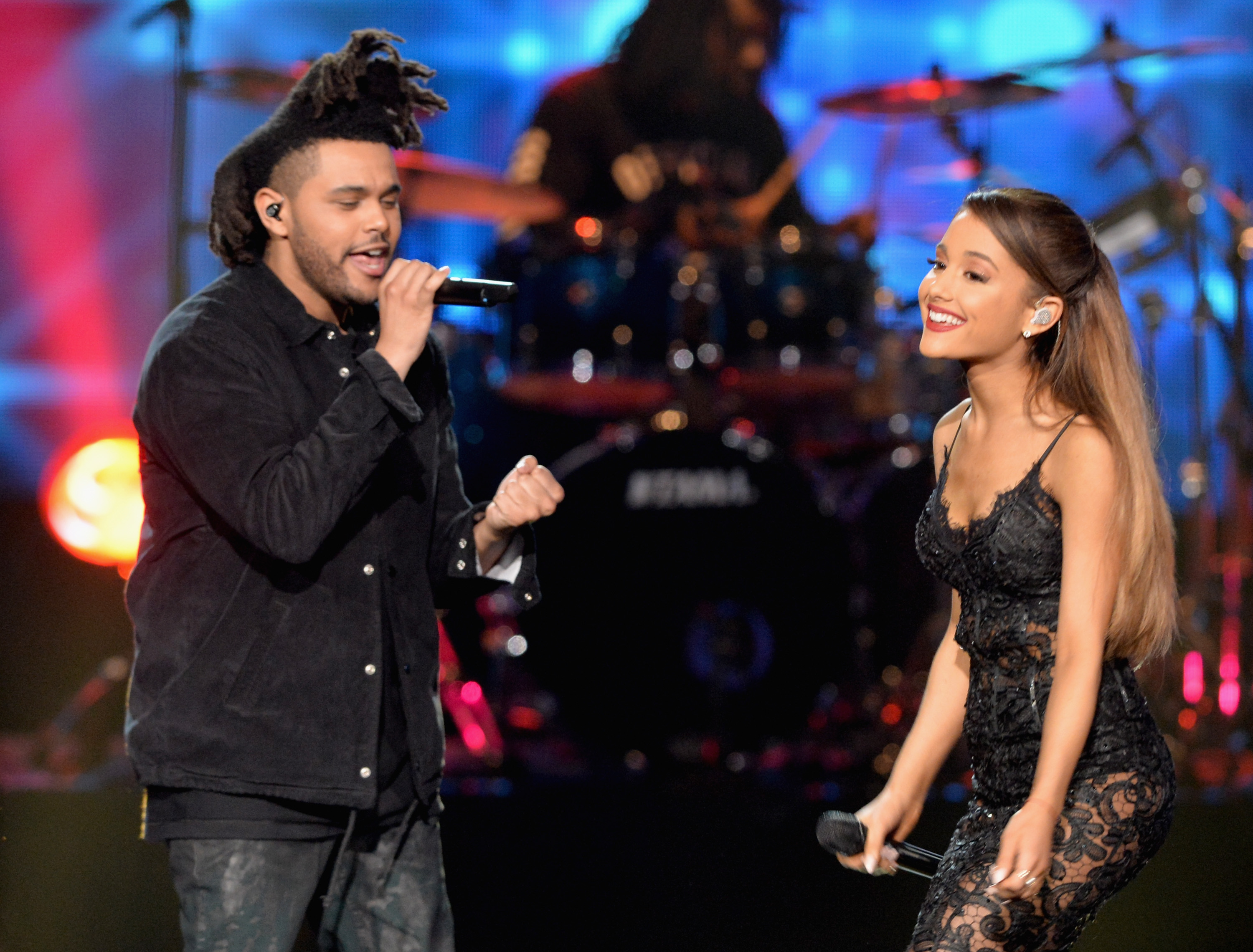 Did Grande repeat this pattern for her sixth album? According to an insider as shared on music news forum FOTP, there are three collaborations on the 2020 release, making it something of a return to form. The artists in question include Doja Cat, The Weeknd, and Ty Dolla $ign.
Grande and The Weeknd, who is currently celebrating the success of his own 2020 album After Hours, previously collaborated on "Love Me Harder" from Grande's 2014 album My Everything. While she and Doja Cat haven't worked together before, the latter's manager liked a tweet about the rumored collab.
Other rumors about Grande's new album
The FOTP administrator shared more information about Grande's new record. There are apparently 14 tracks on it, which is more than any previous album's standard edition, aside from Sweetener. It also allegedly "has a consistent and coherent theme about sex."
The poster shared a possible song title, "34 35," said to be the second track. Additionally, Grande has not only been recording the music but also filming music videos, according to the insider, who claimed that there are two (presumably for the first two singles) already complete.