Ariana Grande's 'Sweetener': Why Fans Made Her Ex Pete Davidson Trend on the Album's Anniversary
Singer Ariana Grande has long since moved on from her ex-fiance, Pete Davidson. But on the second anniversary of her album, Sweetener, his name was trending on Twitter. Here's why her fans were tweeting his name.
Ariana Grande released 'Sweetener' in 2018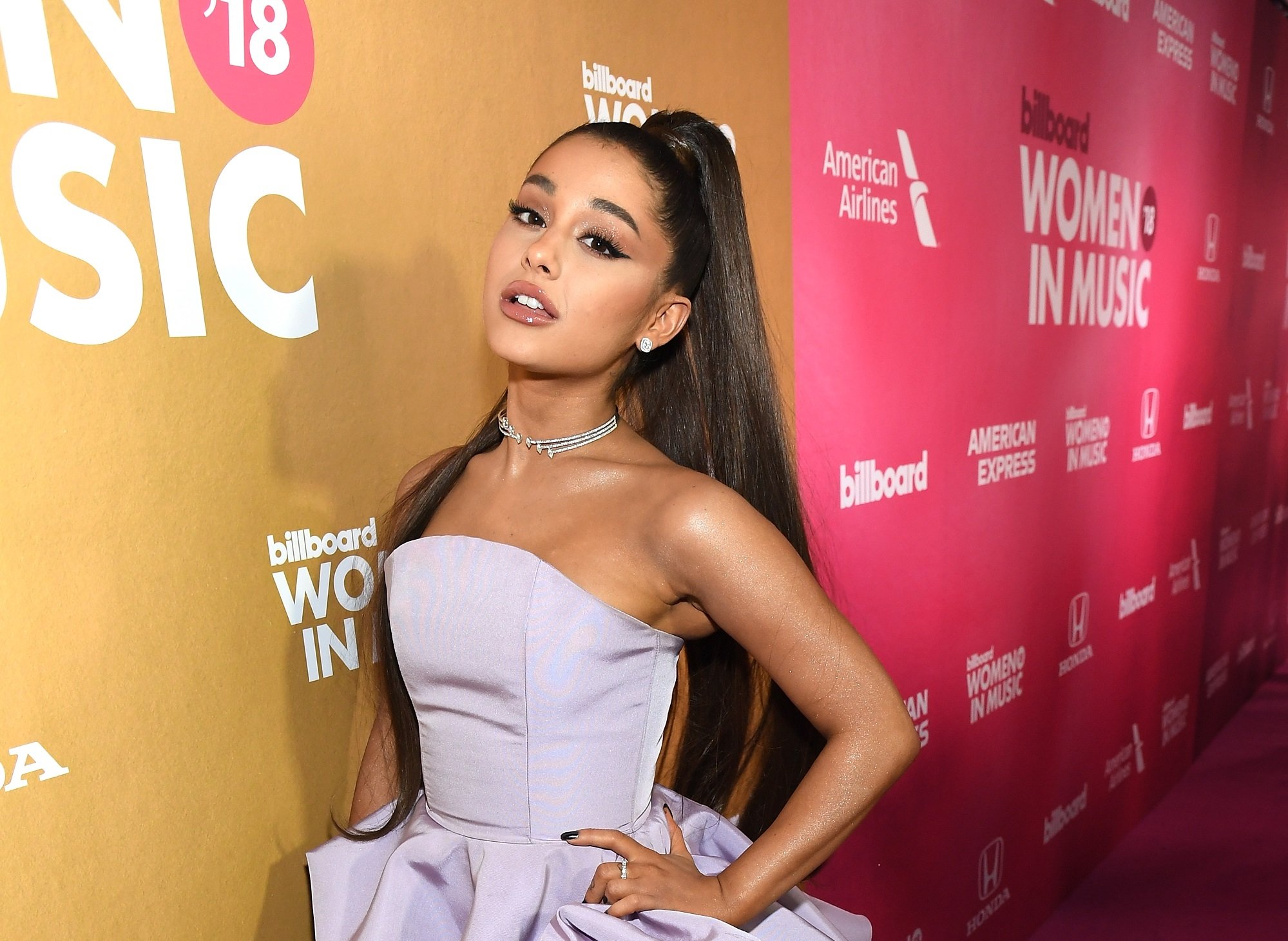 Following the success of 2013's Yours Truly, 2014's My Everything, and 2016's Dangerous Woman, Grande released her fourth studio album, Sweetener. Sweetener featured what some critics deemed a more mature sound and saw the artist expand her pop and R&B style.
After teasing the album for years and releasing singles "No Tears Left to Cry" and "God Is a Woman," Grande dropped Sweetener on August 17, 2018. "thank you for your warmth," she wrote on Instagram on the release day. "thank you for listening and hearing me. happy sweetener day and i love you."
Grande was dating Pete Davidson at the time
Grande was linked to two famous men while working on Sweetener. She began dating rapper Mac Miller in mid-2016, and they remained a couple through much of the lead up to the album. After they split in early 2018, she started seeing Davidson, who is best known for his work on Saturday Night Live.
Davidson and Grande had what some deemed a whirlwind romance. After confirming their relationship in May 2018, they went public with their engagement the next month. As Grande continued to promote Sweetener, she referred to him as her fiance. The pair broke up in October 2018.
Arianators celebrate 'Sweetener Day' in 2020
Grande has done a lot since Sweetener's release. Miller, with whom Grande had remained friends, passed away due to an accidental overdose just a couple of weeks later, and Grande's split from Davidson came weeks after that. She then began work on her fifth studio album, Thank U, Next, which was released in February 2019.
While her latest release earned her multiple chart-topping hits, Grande's fans (known as Arianators) still have a lot of love for Sweetener. On August 17, 2020, the second anniversary of its release, many began to share their favorite tracks from the album. Grande also chimed in, posting on Instagram, "happy second birthday to my favorite baby sweetener."
Grande named 1 track 'pete davidson'
So why was Davidson's name trending? Because Sweetener includes a track titled "pete davidson" (as with all of the others on the album, it's stylized with all lowercase letters). "pete davidson is one of the superior songs on sweetener but y'all aren't ready for that conversation," wrote one Twitter user. Thus, it became a trending topic.
While many artists write songs about their significant others, few actually name drop, let alone name the track after them. Initially, the song was titled "pete," but Grande changed it.
As she told a fan on Twitter, "i like the way it looks i love his name and i love him…music lasts forever. it'll outlive any tattoo, any memory, any anything, even myself so i want my love for him and how i feel to be a part of that."