Ariana Grande Teases Fans With Secret Tracks, Says She's 'Antsy and Inspired'
Singer-songwriter Ariana Grande is getting ready to share new music with her fans. Here's what she said in conversations on social media.
Many artists use social media to communicate with their fans. But few are as open and honest as Ariana Grande, who replies to her Arianators on Twitter often. The Grammy-winning artist is supposed to be on a well-deserved break in early 2020, but from her recent posts, it sounds like she's ready to release new music. Here's what Grande has been saying.
Ariana Grande released two albums in less than a year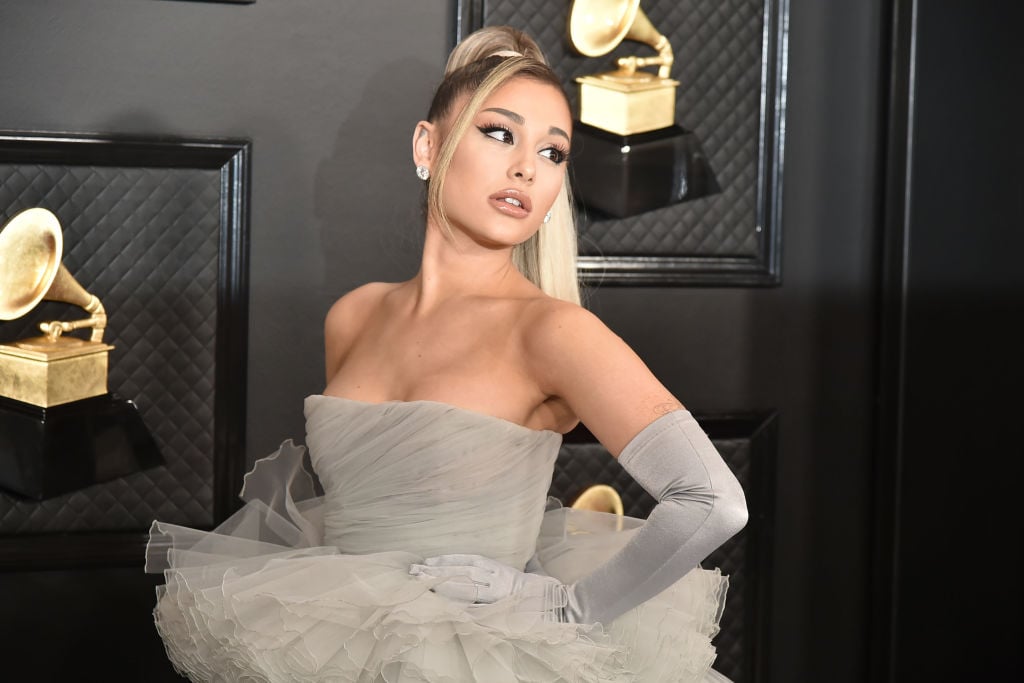 Grande has released music consistently since her debut album in 2013, titled Yours Truly. Then came My Everything in 2014 and Dangerous Woman in 2016. And in between, there have been tours and a few acting gigs, like her role in Scream Queens.
But the past two years have been Grande's busiest yet. She released her fourth album, Sweetener, in August 2018. The pop star then immediately headed back into the studio, releasing her single "Thank U, Next" just a couple of months later. The album of the same name debuted less than six months after her previous one.
She told her fans she was taking a break after her 'Sweetener Tour'
Grande spent nearly all of 2019 on the road. She toured the U.S., Europe, and then came back and finished off the year in North America. She followed up her tour with the release of a live album, K Bye for Now (SWT Live).
As the title implies, this was Grande's send off from music for a little while. Speaking to her fans on Twitter, she reassured them that she'd back soon, but wasn't planning on releasing anything anytime soon. Grande closed out the era with a performance at the 2020 Grammy Awards.
Grande seems ready to make a new album
It's been just over a year since Thank U, Next was released. But Grande hasn't stopped making music. And now, she's itching to share new content with her fans. On Feb. 19, 2020, the artist once again took to her Twitter account to reveal that she's "bored."
In a series of quoted tweets, Grande told her followers that she's "antsy and inspired," even though her tour ended less than two months ago. To a fan who asked, "Are you planning something already[?]" she replied, "[just] sharing how I feel."
Does she really have a new album on the way?
Continuing the conversation, Grande posted a screenshot of her phone, containing a playlist of files labeled "2020." All of the track titles are blurred out, but there are at least nine of them. She wrote, "I should not post this but f*** it. These are how many ideas I really really love (like enough to tell you that they exist)."
Obviously, Arianators were very excited to hear about this. Grande even joked with producer Tommy Brown about him dropping one of her tracks. But she explained to her fans she's not releasing anything just yet. So it looks like we've still got a little while longer until AG6.