Ariana Grande Announces the 'Thank U, Next'/'Sweetener' Era Is Over With Her 2020 Grammy Performance — What's Next?
Grammy-winning musician Ariana Grande closed out the end of an era with her 2020 performance at the awards show. Find out what's next for her.
Singer-songwriter Ariana Grande has taken her fans on a wild ride over the last two years or so. But now, she's taking a well-deserved break (sort of). Grande announced the end of this "era" of music with her 2020 Grammy Performance. What did she perform, and what's next for her? Here's what we know.
Ariana Grande put out two albums back to back
Grande has been incredibly busy over the past few years. First came her 2018 album, Sweetener. As soon as it was released, things began to change in her life, and quickly. Following the death of her ex-boyfriend, rapper Mac Miller, she broke off her engagement with comedian Pete Davidson.
Rather than back away in the face of all this sadness, Grande headed back to the studio, and soon enough, she had a second album, Thank U, Next, which was released in early 2019. Her fans could hardly believe how many incredible hits they got in such a short period of time.
She then went on her 'Sweetener Tour'
Almost right away, Grande went out on her Sweetener World Tour in support of both albums. She began in the U.S. and Canada, touring through August, before quickly switching gears and heading to Europe through the fall. Grande ended the lengthy tour back in North America, playing her final show as 2019 came to an end.
And if that's not enough, the artist had even more for her fans (who call themselves Arianators). As her tour came to an end, Grande announced that she would be releasing a digital live album, titled K Bye for Now (SWT Live). That's a lot of content!
What did Grande perform at the 2020 Grammy Awards?
Grande kicked off 2020 with an exciting announcement: She was scheduled to perform at the 62nd Grammy Awards, where she had received five nominations. The artist made this public around the same time that Miller's family announced his post-humous release, which was thought to include Grande's vocals. So many believed she would honor him at the Grammys.
When she began with "Imagine," which is thought to be about Miller, very few were surprised. She then began "7 Rings" with its inspiration "My Favorite Things" from The Sounds of Music. This single was also expected, as Grande had given many hints that she'd be covering the song (see below).
The singer finished her set with "Thank U, Next," which she notably altered to include a special nod to her father, who was in the audience.
She confirms the 'era' is over
Ahead of her performance, Grande took to social media, where she stays in contact with Arianators diligently. She was very excited about her performance, tweeting about her inability to sleep in the days leading up to it and her many rehearsals.
But it was a little bittersweet. A fan asked, "do we end this era tonight?" Grande replied simply: "yes," adding in a few emojis indicating her sadness, as well as a ring (for "7 Rings") and a box (as in boxing it up and putting it away).
What's next for Grande?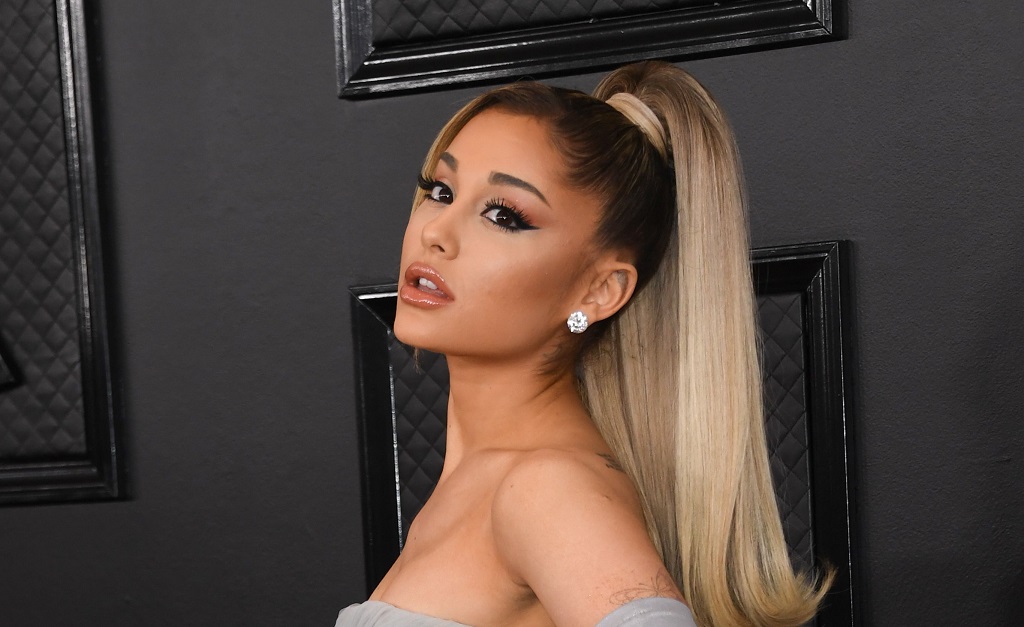 So now, the question becomes: What's next for Grande? While she's promised she'll take a bit of a break, there have been signs that that's definitely not the case.
On Jan. 15, 2020, Grande tweeted, "like unless someone physically pulls me out of the booth [I] won't stop adding things. someone come get me." This is consistent with past sentiments that she's always recording, so new music is almost definitely coming this year.