Ariana Grande Thinks One of Her Biggest Hit Songs Is 'Boring' and Fans Do Not Agree
One of those underappreciated tracks is her song "Touch It," which may be a full-on bop to fans but to Grande, it's one of her least favorite tunes she's ever penned.
If you asked an Arianator to name their top Ariana Grande songs, they wouldn't skip a beat listing their favorite tracks she's ever recorded. While they might name one or two of her most popular hits like "Thank U, Next" or "God is a Woman," true Ariana stans would mention songs that may not be well-known to the masses but are works of art to them.
One of those underappreciated tracks is her song "Touch It," which just so happens to be Grande's least favorite tune she's ever penned.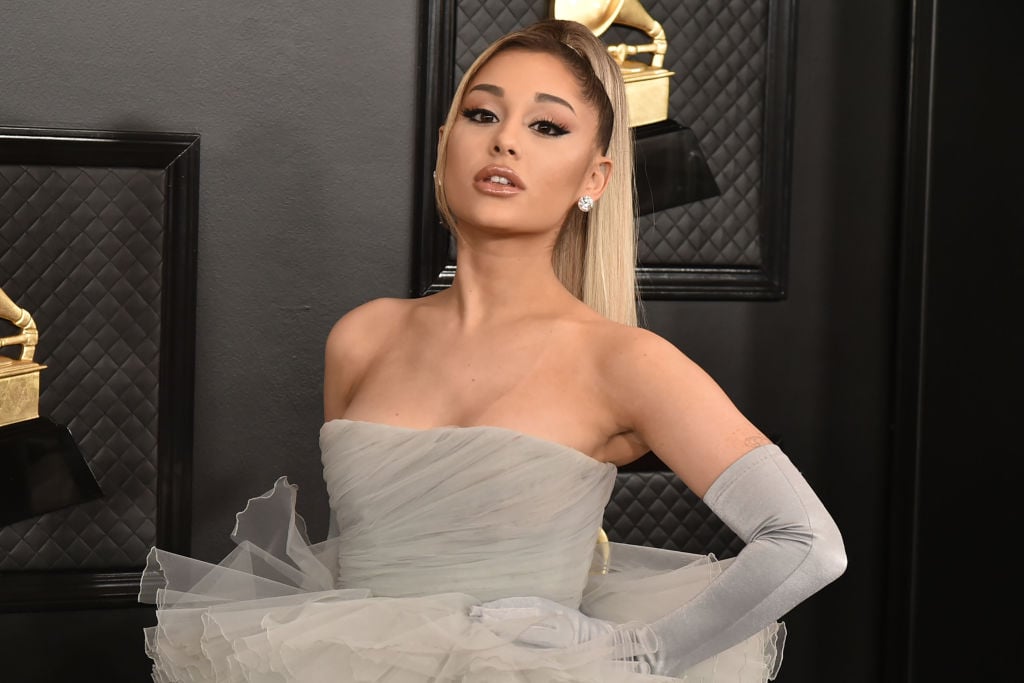 Grande revealed this revelation during her 'Sweetener' Tour
Blasphemy! So apparently, Grande is not a fan of her Dangerous Woman bop, "Touch It," and our hearts are breaking over this shocking revelation.
The unexpected reveal came during a soundcheck on her 2019 Sweetener Tour. While answering fan questions, the singer shared her thoughts on the iconic song, calling it one of the most "boring" tunes she's written.
The singer reiterated this claim while responding to a fan's tweet back in April 2019.
The drama kicked off after the fan tweeted, "b*tches really be listening to borderline still……. I am b*tches," referencing Grande's song "Borderline" from her 2018 album Sweetener. The singer replied to the post by writing, "i too am b*tches", playfully admitting that she also jams out to the hit track.
After posting the tweet, many weren't very happy with Grande's self-appreciation due to her previous comments about "Touch It."
One fan even commented, "Ariana likes borderline but thinks touch it is boring. OK," with Grande replying with, "I'm correct."
Fans think "Touch It" is the best song off of the Dangerous Woman album
Even though Grande is entitled to feel however she wants toward her own music, fans still aren't over the fact that she considers "Touch It" a boring song.
While many haven't spoken about this revelation since 2019, it was recently brought back up as fans are currently celebrating the 4th anniversary of the Dangerous Woman album.
Though many have been sharing sweet sentiments about the ground-breaking record, others are expressing their disbelief over Grande's feelings toward "Touch It," (which is trending on Twitter), while calling it the best song off of the album.
"Happy 4th bday to dw, and the best song off the album is touch it. [S]till remember when Ariana said it was the most boring chile…..no taste," a Twitter user wrote.
"13. Touch It AN ABSOLUTE MASTERPIECE. Miss Grande truly served on this remarkable song. The production is stellar and the vocals are UNREAL. The sustained G5 and falsetto notes up to Eb6 are just incredible. Ariana's BEST song vocally. The harmonies are heavenly!" someone else tweeted.
Some are even pleading for Grande to add the track to her next tour's setlist since it's clearly a fan-favorite.
"Touch it is trending rn, so that means that you HAVE TO add it to the setlist for next tour @ArianaGrande love u," another fan penned.
Although we may never know why Grande doesn't like "Touch It," she did previously admit that she still loves the Dangerous Woman album, so it seems like this is just a love-hate relationship.
While we probably won't hold our breath on her performing the song anytime, her opinion on the fan-favorite track could definitely change in the future. Fingers crossed it does!