Did Ariana Grande Unfollow Taylor Swift For Political Reasons?
When a celebrity friendship bites the dust without fanfare, their fans try to figure out what happened. But sometimes, the answer isn't apparent. Here's a look at Ariana Grande's decision to unfollow fellow pop star Taylor Swift on Instagram — and what the possible reason could be.
Ariana Grande unfollowed Taylor Swift on Instagram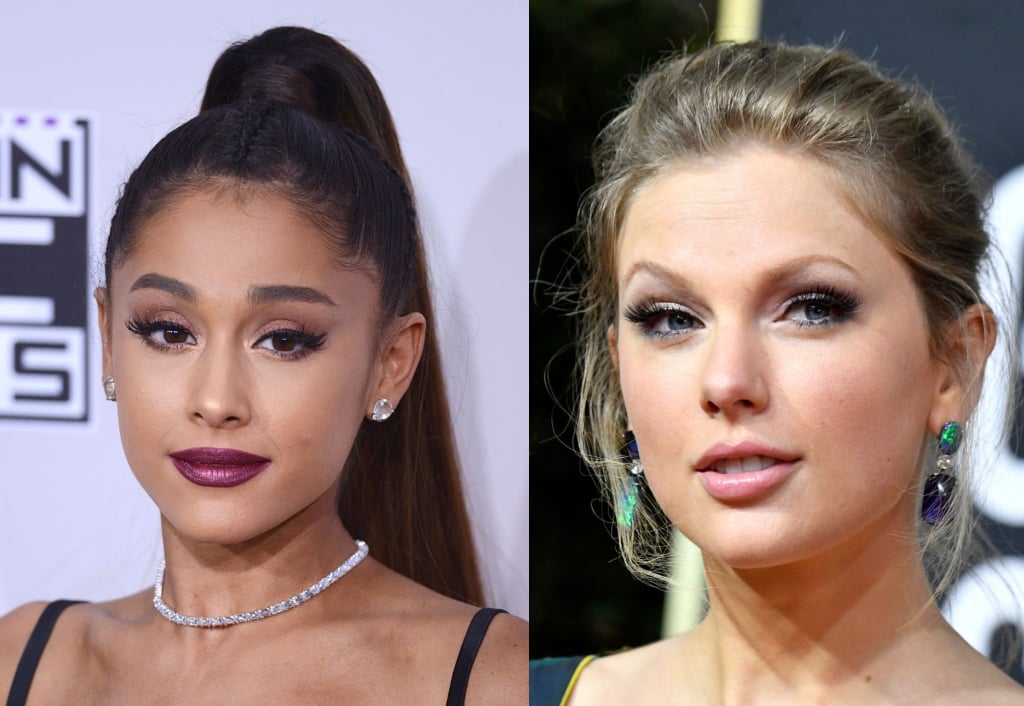 RELATED: Taylor Swift Dispels Rumors of a Feud With Ariana Grande Ahead of International Women's Day 2020
On May 29, 2020, members of Grande and Swift's fandoms (known as Arianators and Swifties, respectively), noticed that the former was no longer following the latter on Instagram. "NOT OUR LAST DROP OF TAYRIANA DISAPPEARING," wrote one Twitter user upon discovering this.
Sadly, Grande and Swift don't have much of a relationship. Aside from working in the same industry, their most notable connection is not a positive one. Grande's manager, Scooter Braun, has been locked in a feud with Swift for nearly a year now. The "Me!" singer is working to get back the rights to her master recordings from Braun's Big Machine Records.
Her fans say she unfollowed a lot of celebrities
Grande is one of the most-followed celebrities on the social media platform, with 188 million followers. She is following nearly 700 accounts herself. However, this number dropped after Grande went on an unfollowing spree. Those thought to have been cut include members of the Kardashian/Jenner family and Lana Del Rey, with whom Grande previously collaborated.
What was the reason for the unfollowing spree? Grande hasn't addressed it and isn't likely too. But some fans believe that it could be related to her strong stance on the death of George Floyd and call-to-action for the Black Lives Matter movement. In addition to sharing resources, Grande wrote in the above post, "our black friends need us to show up and to be better and to be vocal. now more than ever."
Grande liked Swift's tweet
RELATED: Taylor Swift Attacks Donald Trump: Martha Hunt and More Celebrities Praising Her Message
Because of this, some believe that Grande is unfollowing all of the celebrities who aren't acknowledging this event or using their platforms to show their support of the movement. However, that doesn't make sense in the case of Swift. Though the singer is not particularly active on social media, she shared a post honoring Floyd in her Instagram Story.
In a similar vein, Swift then called for political action with the above tweet at Donald Trump. Grande has been active in efforts to get her fans to vote, teaming up with HeadCount for her "Thank U Next Gen" campaign. And though she typically remains bipartisan, she supported Swift's message against the U.S. president by liking the tweet.
Does Swift follow Grande on social media?
As previously stated, Swift doesn't use social media to the degree that Grande does. Though she has nearly as many Instagram followers as Grande (and slightly more Twitter followers), she doesn't follow anyone back on either platform — not even her boyfriend, Joe Alwyn.
So while Arianators and Swifties may be disappointed to discover that the two aren't following one another, there doesn't appear to be any malicious intent behind it. And if the Braun-Swift drama is ever able to be resolved — or if Grande gets a new manager — perhaps someday we'll even get that dream collaboration.