Ariana Grande Says She's 'Working With an Acting Coach' and 'Taking a Break From Recording'
Ariana Grande recently revealed she's been working with an acting coach ahead of her new movie — and she's also reportedly taking a break from recording. Learn more.
Ariana Grande conquers whatever she sets out to do. Her fans may be a bit disappointed to learn that she said she's taking a break from recording right now, so we can't expect a new album anytime soon. But she has lots of other exciting projects going on.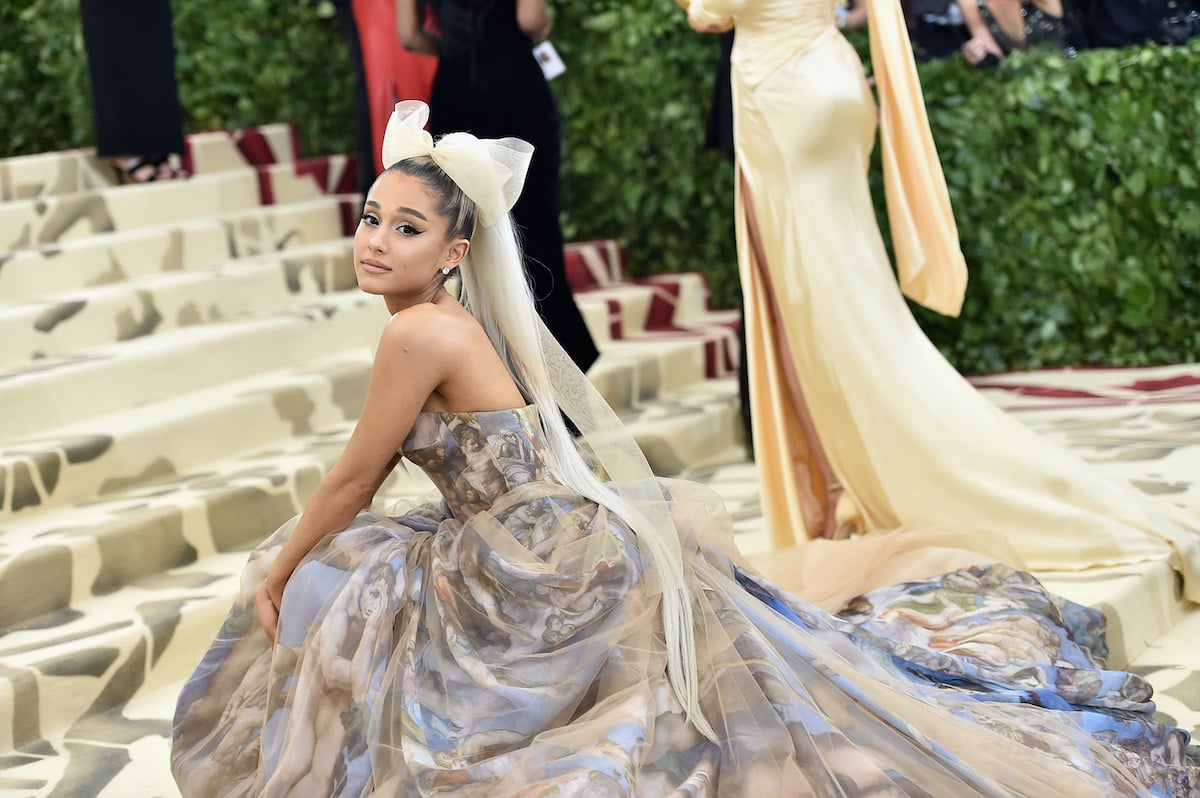 The 28-year-old Grammy-winning pop star, who also happens to have a successful fragrance empire, is nailing her current gig as a coach on NBC's The Voice. Grande stars on the television series, just as her new company, R.E.M. Beauty is about to launch. She's also reportedly working with an acting coach.
Grande is working with an acting coach
Now, Grande has said she intends to return to acting. She told Allure that she is taking a break from recording to explore "new versions of storytelling." Grande's comments refer to acting—as well as her new makeup brand. She described a person's eyes as "storytellers" to Allure, so R.E.M. Beauty is launching eye makeup first.
Actors also tell a story through the characters they play. Grande told the magazine that she's working with an acting coach. Without naming the coach, Allure describes Grande's coach as someone who "trains leading ladies."
Grande's new projects include the Netflix film Don't Look Up
If Grande is setting her sights on a return to the acting world, she's off to an excellent start. Grande has a role in the upcoming movie, Don't Look Up. She plays Riley Bina alongside an A-list cast, Seventeen reports, which includes Cate Blanchett, Leonardo DiCaprio, Jonah Hill, Jennifer Lawrence, and Meryl Streep, and more. The comedy debuts in select theaters on December 10th and then streams on Netflix on December 24th.   
Grande's gaming fans can see her in a few other projects, including Fortnite. She recently performed a live concert in the game's surreal world, and she will return for Fortnite's Halloween event. Grande's new animated persona in the game is the monster-hunting "Spacefarer Ariana Grande."
Just in case you're wondering if Grande is leaving her music fans high and dry, she's not. She teamed up with her co-host on The Voice, Kelly Clarkson, to release the duet, "Santa Can't You Hear Me." It debuted on October 15th, 2021, Just Jared reports. The song appears on Clarkson's new holiday album When Christmas Comes Around.  
Even though she has all these projects in the works, Grande's fans are no doubt hoping she will return to the recording studio soon to make another hit album. Until then, we'll have to settle for seeing her in films and on television, which seems to be a fair trade-off.
Singing is Grande's superpower, but acting first made her famous
Grande's voice has attracted legions of fans all over the world. Even if being a beauty mogul is what's in store for her next, singing will always be her superpower.
Grande has a slew of chart-topping albums. In February 2021, she became the first-ever artist with five singles that debuted at number one on the Billboard Hot 100 chart. This also earned her a Guinness World Record. 
But Grande didn't start out in music—her career began as an actor. She first rose to fame on the Nickelodeon series Victorious, playing Cat Valentine. The series aired from 2010 through 2013. Grande was 17 years old when she first appeared on set as the young, redheaded Cat.
Cat inspired the Nickelodeon spinoff, Sam & Cat, according to the Washington Post. Sam, played by Jeanette McCurdy, is from Nickelodeon's iCarly show. The series aired for one extended season, from 2013 through 2014. By the time it ended, Grande was already pursuing her dream of being a singer.