Ariana Grande Says Writing 'Positions' Single '34+35′ Was 'the Best Night of My Life'
Singer Ariana Grande followed up her record-breaking fifth studio album Thank U, Next with a sold-out stadium tour in 2019. But in 2020, she set to work on her next album, Positions, released in October. The album's second single, "34+35," is heading to pop radio. Learn what she said about writing it here.
Ariana Grande released her sixth studio album, 'Positions'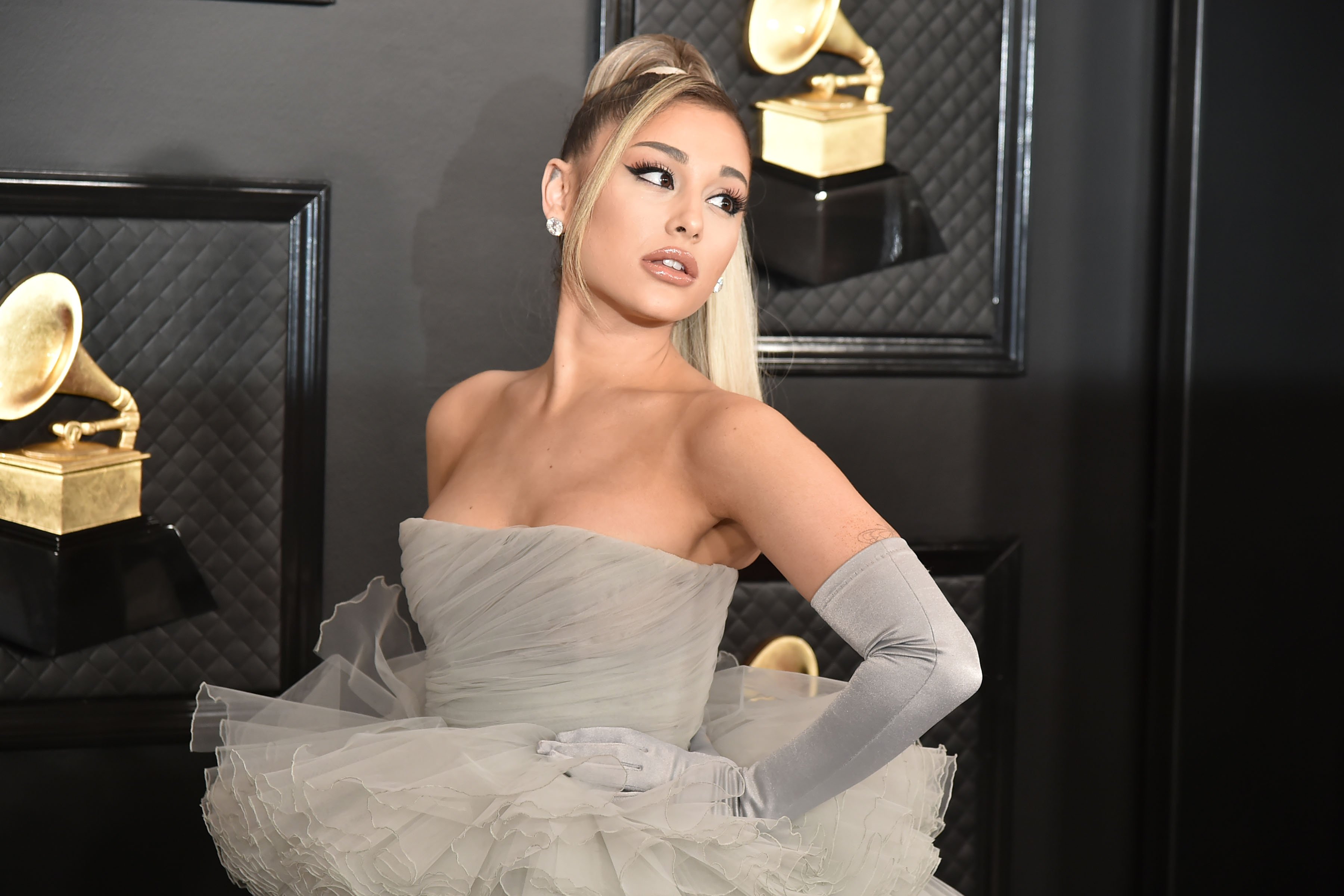 After months of subtle hints and a September tease, Grande announced she was dropping her third album in a little over three years in October 2020, writing on Twitter, "i can't wait to give u my album this month." A couple of weeks later, she announced her lead single "Positions," off her album of the same name.
"Positions" and its accompanying music video debuted on October 23, 2020. One week later, on October 30, the full album was released. Grande took to social media to thank her fans. "floating / processing / thankful / don't have words yet but i love u v much," she wrote on Twitter.
Fans noticed 1 title on the tracklist before it debuted
A week before Positions dropped, Grande shared the tracklist on social media. It's comprised of 14 tracks, including three collaborations: "Motive" featuring Doja Cat, "Off the Table" featuring The Weeknd, and "Safety Net" featuring Ty Dolla $ign. However, it was the second track on the album that caught fans' eyes.
"Us figuring out what 34+35 equals," wrote one follower on Twitter. Fans had already deduced that the song title, which had been floating around as a rumor for weeks, references the sexual position known as 69. Given the album title, few were surprised to learn it would be the second single off it.
One of her choreographers received a credit on '34+35′
Now that the album is here, Grande took to social media to respond to some of her followers and even answer a couple of questions. One asked about "34+35" after seeing that her dancer and choreographer Scott Nicholson was credited as a writer on the track.
"can you please talk about scott writing on 34+35 please ???" they asked. "oh the best night of my life," Grande responded. "he brought us all the gift that is the 'gimme them babies' line." She's referring to the first verse, when she sings to her lover, "If I put it quite plainly/Just gimme them babies."
Is it also Dalton Gomez's favorite track? 
There was no mystery behind who "34+35" is about — Grande sings of being in a committed relationship with a partner, and she's been dating realtor Dalton Gomez since early 2020. In fact, the album in its entirety features references that can be linked to Grande's current beau.
So it's understandable why Gomez is fond of Positions, a fact Grande confirmed on release day. "what're some of dalton's favs?" tweeted one fan. The artist replied with an answer straight from the source. "he just got very excited that someone asked !!! he says: all of them," Grande wrote back.