Ariana Grande Wrote a Song About This 'Harry Potter' Star
Ariana Grande is probably a bigger 'Harry Potter' fan than you. She even wrote a song about this Harry Potter cast member.
It's no secret that Ariana Grande is a massive Harry Potter fan. The pop star has released several record-breaking tracks over the years, from "God is a Woman" to "Test Drive."
But did you know that one of the first songs she has ever written is about a Harry Potter star? Keep reading to find out which lucky cast member from the HP series got a love ballad written about them from one of the most successful singers of all time.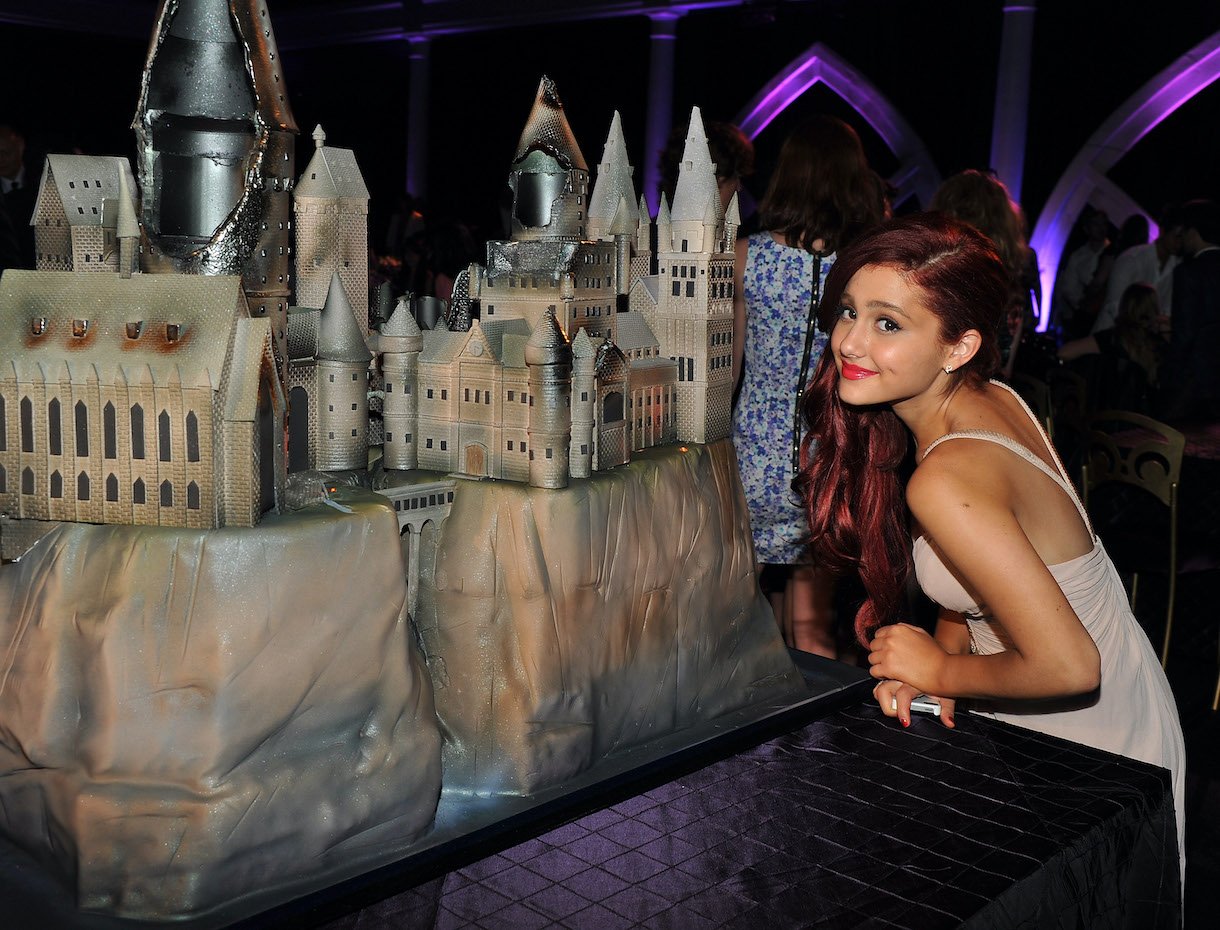 The 'Worst Behavior' singer is the biggest 'Harry Potter' fan and has tattoos to prove it
Grande is such a Potter fan that for her 23rd birthday, all her closest friends threw her a Harry Potter themed party. Everyone in attendance wore Hogwarts robes, along with Grande herself. She also has the word "Lumos" tattooed on her hand, which is the spell from Harry Potter that is meant to produce light.
But it doesn't end there.
The "No Tears Left To Cry" singer has the word "Always" tattooed on her rib-cage, written in Pete Davidson's handwriting. He got one as well with the same word in Grande's handwriting.
(Although Davidson and Grande split, their mutual Harry Potter obsession was the result of the matching tattoos.)
Fans speculate that the tattoos are a reference to when Snape famously declares his feelings for his long-lost love, Lily Evans.
And finally, she has "9 ¾" tattooed on her finger, referring to the platform that leads to the Hogwarts express.
Which 'Harry Potter' cast member did Ariana Grande dedicate a song to?
According to Grande, her first big crush during her childhood was on Tom Felton. Felton masterfully plays the role of the villainous pureblood, Draco Malfoy. He is also the golden trio's mortal nemesis at Hogwarts.
Still, Grande couldn't help but fall for the bad-boy character. She even had Draco Malfoy pillowcases when she was 9-years-old!
But it doesn't end there. Grande was such a fan of Felton that she wrote a song dedicated to him as a young girl. Before Mac Miller and Pete Davidson, Draco Malfoy was her one true love.
According to Seventeen Magazine, in 2014, Felton tweeted Grande.
He said, "On a road trip! @arianagrande, my gf has 'Almost is Never Enough' on repeat, having a sing-song!! Happy New Year."
Grande then tweeted Felton back, saying, "Amazing, I send my love!"
Then, losing her composure, the pop star gushed how she really felt about his message.
She tweeted,
"But remember when I wrote a song about him and had Draco Malfoy pillowcases when I was nine, oops."
Which Hogwarts House is Ariana Grande in?
While most Potter fans love to insist that they're Gryffindors, Grande is one of the few who is a proud Slytherin.
This comes as no surprise considering how ambitious she is!
In a since-deleted Instagram post, Grande wore a Slytherin headband to prove her allegiance. Then, when Felton tweeted Grande saying he thought she was a Gryffindor, Grande corrected him.
He said, "I got asked by Huffington Post what house you'd be in. I went with Gryffindor."
And in response, Grande tweeted, "Pottermore said Slytherin, but I'll take it."