Ariana Grande and YouTuber Gabbie Hanna Have This 1 Thing in Common
Ariana Grande and YouTuber Gabbie Hanna have one thing in common. Hanna, who also sings and writes poetry, trended on Twitter for a similar reason Ariana Grande once did as well.
Ariana Grande has used her Twitter account to freely speak her mind, and recently, YouTuber Gabbie Hanna is doing the same thing. The YouTuber has been trending on the platform due to one specific reason that is similar to a way that Grande has used Twitter before. Find out what these two — who yes, are both singers as well — have in common.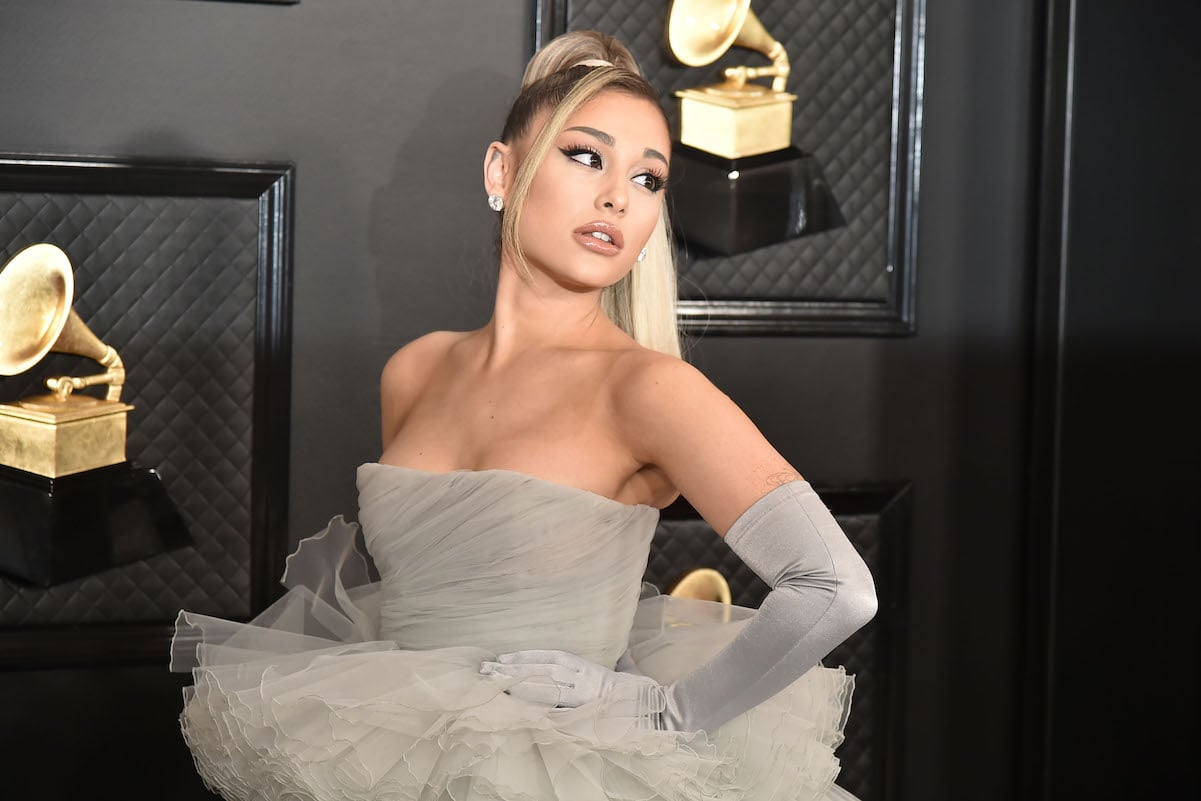 Gabbie Hanna is a YouTuber who also sings and writes poetry
Hanna became popular on the now-defunct social media app Vine. She rose in popularity alongside David Dobrik, who featured her in many "Vlog Squad" videos years ago. Hanna has since removed herself from that group of friends and shifted to focus on making music and poetry.
The creator has been on YouTube for years, sharing "story time" videos and other vlog-style content. She is now a published author, with two poetry books.
Gabbie Hanna slammed critics on social media for critiquing her art
Hanna spoke out on Twitter about YouTube critics criticizing her poetry in videos online. She has two poetry books: "Adultolescence" (2017) and "Dandelion" (2020).
"I frankly don't give a f*ck anymore — I think it's really lame that a bunch of non-creative, insecure, neurotypical people dragged my poetry for months for views on YouTube and TikTok instead of creating their own art," she said.
The YouTube continued: "I still can't believe I wrote a funny, engaging, thematic poetry book about sexual assault, mortality, childhood abuse, mental illness & suicidal ideation as my first release — and all people cared to share was 'link in bio' and 'family is relatives.'"
She alleged in another tweet: "The internet is full of a bunch of unempathetic, manipulative, money-hungry losers. I'm done letting MYSELF feel bad about that."
Ariana Grande did something similar in 2019 on Twitter to critics
The "thank u, next" singer came to friend Justin Bieber's defense after many commentators alleged that the "Sorry" singer lip-synced at the 2019 Coachella festival, per Vulture.
"People are so lost," Grande wrote in a since-deleted tweet. "One day everybody that works at all them blogs will realize how unfulfilled they are and purposeless what they're doing is and hopefully shift their focus elsewhere."
She continued: "That's gonna be a beautiful a** day for them! I can't wait for them to feel lit inside."
After that happened, writer Roslyn Talusan responded to Grande's words, per BuzzFeed News.
"You f*cking realize bloggers/writers are creators, right," the writer replied. "Just because we don't sing or dance sh*tty choreo or culturally appropriate for profit doesn't make our craft any less valid."
Grande then responded to Talusan via Twitter DMs.
"I find your craft extremely valid," Grande said in a screenshotted message of the conversation. "I just don't like people bashing or triggering my friends." She also told the writer to "take care."
From both Grande's and Hanna's public statements on Twitter, both have called out critics for doing their jobs. Hopefully, Hanna will give credit to the YouTubers whose "art" is critique just like Grande did.