Ariana Grande's Biggest Album Mistake According to Fans
Ariana Grande is one of the most beloved pop stars of our time. She's an undeniable hitmaker. Her personality seems both larger than life and down to earth. It's a difficult balance, and she plays it well.
Grande has had a lot of success as a musician: She's a Grammy winner, after all. In 2019, she won Best Pop Vocal album for Sweetener, her 2018 studio creation.
She has another chance at an in-person acceptance. She's nominated for five Grammys this year. Her newest album, Thank U, Next, is nominated for Best Pop Vocal Album and Album of the Year.
Despite her recent success, there was a time when things weren't looking great for Grande. Fans still remember her biggest mistake, almost four years later.
Was 'Dangerous Woman' a flop?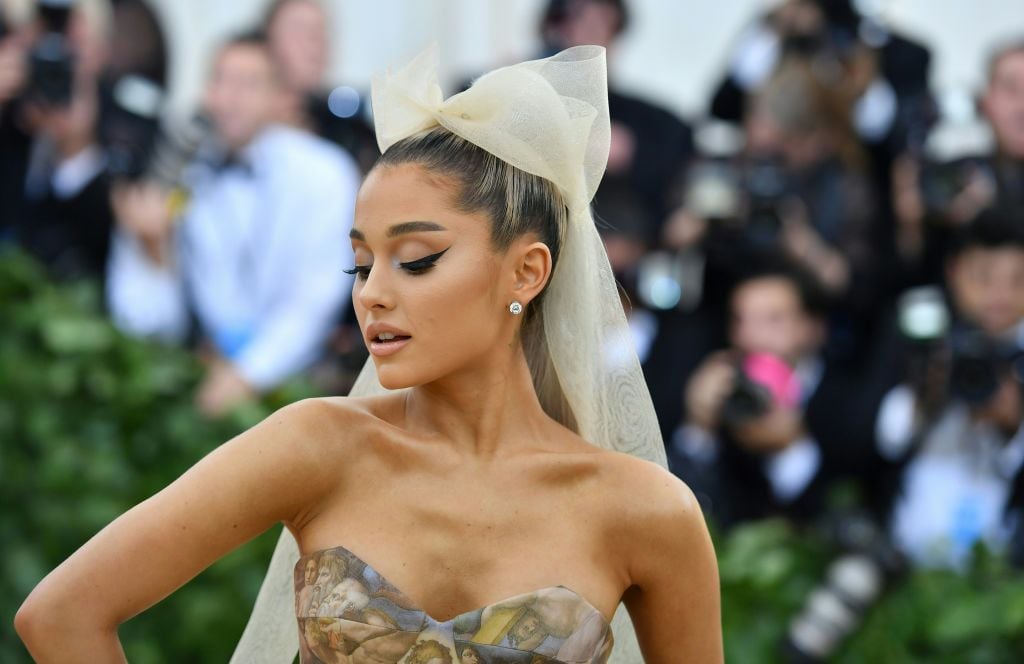 Fans think Grande's album Dangerous Woman was a flop. The album was released in 2016. It was Grande's third album, and her least successful by most metrics.
Most agree that Dangerous Woman had some good songs. However, it was the only one of Grande's albums that didn't debut at number one in the U.S. It went platinum, so it can't exactly be called a flop, but it certainly wasn't as successful as her other albums.
Fans on Reddit have a few theories for why Dangerous Woman didn't have the same success as her other albums. One has to do with the song roll out. Before it's release, the plan was for the album to be titled Moonlight. Grande's song"Focus" was planned as the lead single. When the song wasn't that big a hit, Grande and her team decided to take the album in another direction.
They removed "Focus" completely, and changed the name of the album. It wasn't a good start for Dangerous Woman, and it didn't necessarily get better. The song and video roll-out may not have been ideal, but that's not the only thing that went wrong for Grande.
Ariana Grande's donut scandal didn't help
Right before her album dropped, Grande was caught in a donut related scandal.
She and her then-boyfriend, Ricky Alvarez, were enjoying what they thought was a private moment in a California donut shop. Alvarez was Grande's backup dancer, and the two have undeniable chemistry.
However, what happened in the donut shop would make fans hate him. Unbeknownst to them, Alvarez and Grande were being recorded by the shop's security camera.
In the video, Grande licks some of the donuts when she thinks no one is looking. It's clear that Alvarez is egging her on. The scandal, and Alvarez himself, may have had something to do with why Dangerous Woman flopped, in more ways than one.
Scooter Braun and Ariana Grande stopped working together right before the album dropped
Braun is well known in the music industry. He has made more than one huge career. He's worked with the likes of Justin Bieber. He is a somewhat controversial figure in the business, but when it came to Braun and Grande, she was the one creating the controversy.
Braun says he stopped working with Grande because of a bad boyfriend. Although he is too diplomatic to name names, the timeline points to Alvarez. Fans think that Dangerous Woman flopped in part because Grande didn't have Braun's expertise.
After she broke up with her boyfriend, Grande made up with Braun. He's currently on her team again and likely has had a lot to do with the success of her recent work.
Grande is a talented artist. She works hard on her music, and she's dedicated to her fans. They love her back, even though they know she's not perfect. Everyone makes mistakes. All Grande can do is move on, and hope she gets another shot at accepting a Grammy in person.