Ariana Grande's Favorite Salad Includes Spinach, Strawberries, and Tofu
Ariana Grande is one of many female celebrities who have a favorite salad recipe. Just like Jennifer Aniston, Julia Roberts, and Jessica Alba, Grande likes to keep her daily diet light and healthy with a mix of greens, fruit, and protein.
So, what ingredients do you need to recreate the Into You singer's favorite salad? According to food blogger The Modern Nonna, the most important ingredients are spinach, strawberries, and tofu.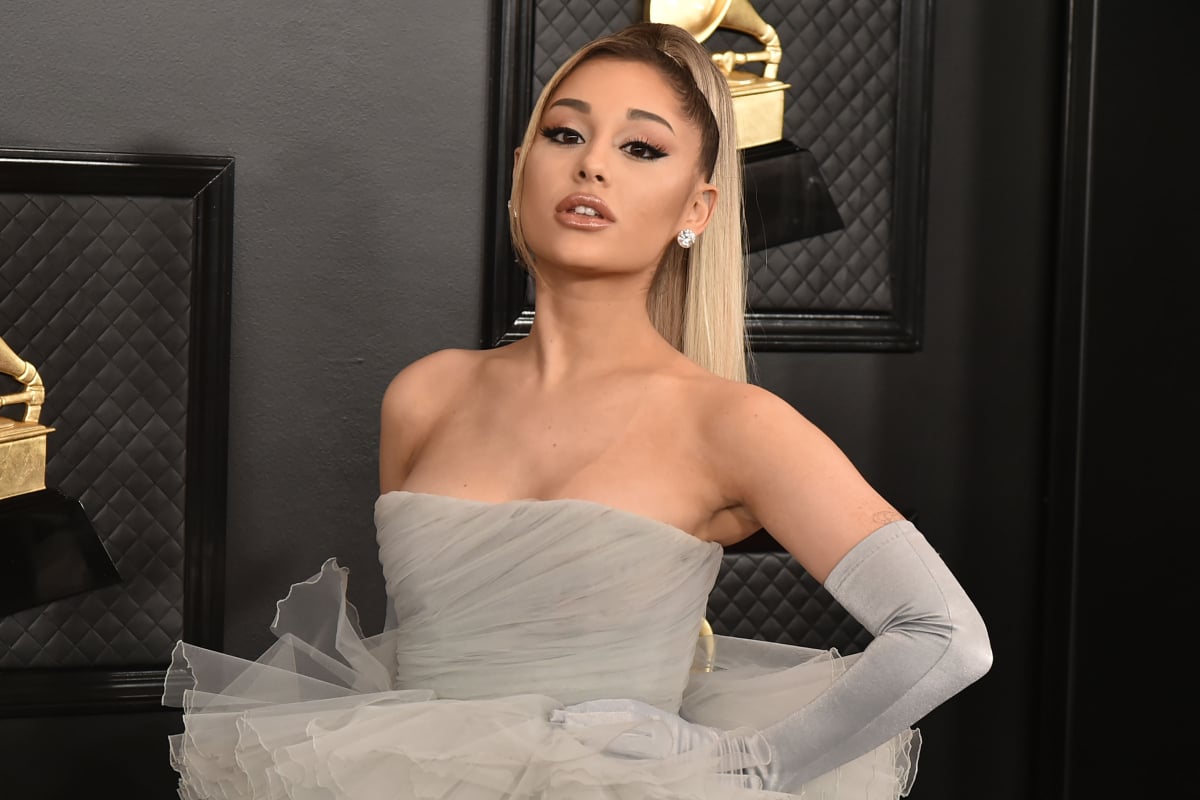 What is the Ariana Grande salad?
One of the first places that Grande's favorite salad recipe first popped up on the internet was at EatThisMuch.com. According to that site, the recipe was extremely simple, featured just a handful of ingredients, and could be done in five minutes.
One cup of raw spinach, half-cup of frozen, unprepared Edamame, a cup of halved strawberries, one pitted date, the juice of two lemons, balsamic vinegar, and High Protein Super Firm Organic Tofu courtesy of Trader Joe's.
Once you have all the ingredients, this recipe says the only thing you have to do is mix them all together and enjoy. But The Modern Nonna put her own twist on the recipe. And she says the Ariana Grande salad is now one of her top three favorites.
Spinach, Strawberries, and Tofu are the stars of Ariana Grande's favorite salad
For her version of this "absolutely delicious" salad, The Modern Nonna slightly tweaked the ingredients. She advises using two cups of thinly sliced spinach or baby spinach (instead of whole leaves), four to five strawberries, a Medjool date, and a half-block of extra firm tofu. She also gives you the option to add a few Edamame beans.
To make the tofu you will need a drizzle of olive oil, plus a dash of salt, pepper, Italian seasoning, and garlic powder — all to taste.
The dressing is made up of just olive oil and lemon juice and the whole salad is finished off with a drizzle of balsamic glaze.
This version will take 10 minutes of prep time and 25 minutes of cook time. But those extra 30 minutes make a huge difference in taste and texture.
Feel free to experiment with the 'Thank U, Next' singer's favorite recipe
To begin, preheat your oven to 400 degrees (F) and take the tofu out of the package. Cut it in half, then pat it dry with a paper towel. Cube the tofu into small pieces and place them on a baking sheet lined with parchment paper.
Drizzle some olive oil over the tofu cubes, then sprinkle salt, pepper, Italian seasoning, and garlic powder. Gently massage the tofu, then bake in the oven for 20 to 30 minutes. You want to see a nice golden color.
Wash and dry the spinach and strawberries, slice them up, and add to a bowl with a pitted and diced date and edamame. When the crispy baked tofu is ready, add it to the top of the salad, and drizzle with a touch of olive oil, lemon juice, and balsamic glaze.
If you don't like tofu, experiment with this celebrity recipe by substituting a different protein — like grilled chicken or chickpeas. You can also add nuts, seeds, and goat cheese to change it up every now and again.