Ariane Davis on Leaving 'Love & Hip Hop: Atlanta': 'My Mental Health Meant More To Me'
Not too many people can appear on reality television shows like Love & Hip Hop can maintain their privacy but Ariane Davis, who appeared on the Atlanta franchise, proves otherwise. While others revealed their love triangles and beefed with co-stars, Davis played the supportive friend to Mimi Faust. Davis left the show after six seasons and says she did so to protect her mental health.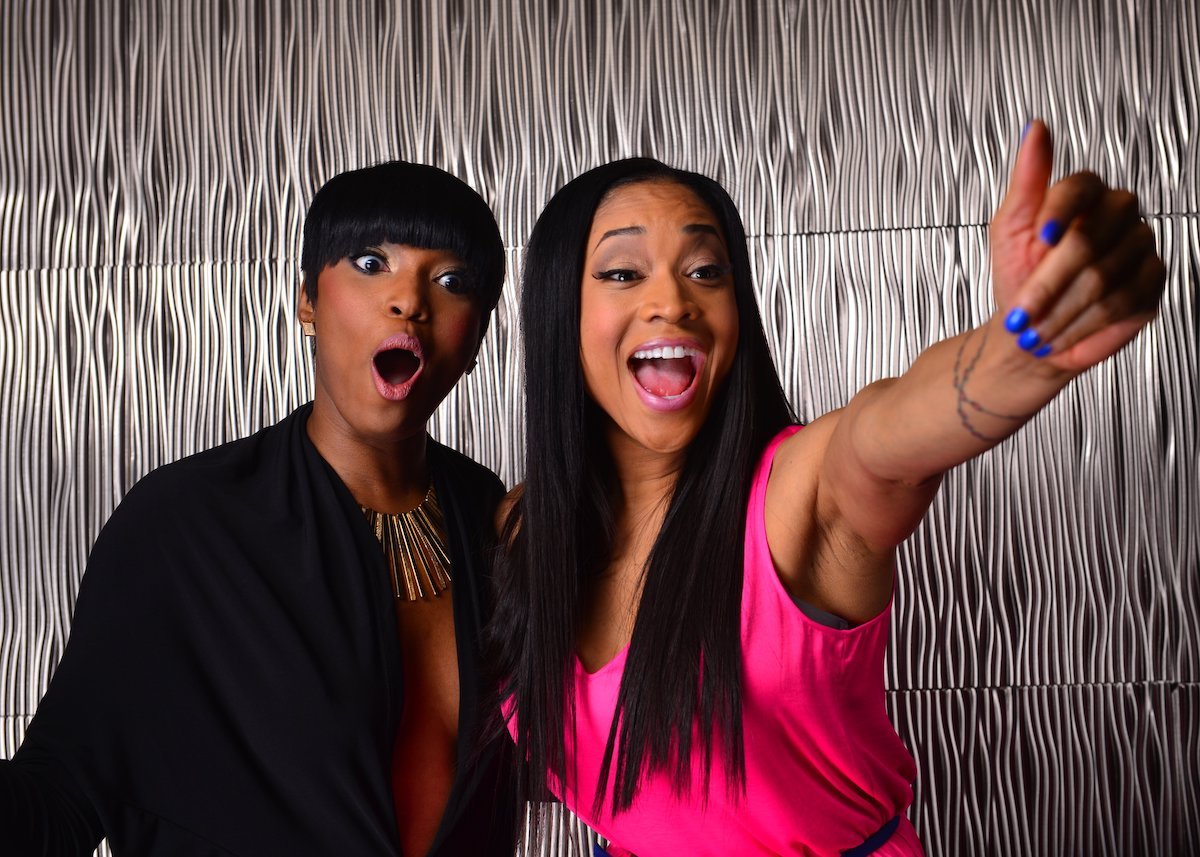 Ariane Davis on 'Love & Hip Hop: Atlanta'
Davis began appearing on Love & Hip Hop: Atlanta in the show's inaugural season. She was never a primary cast member. Instead, she was in a supportive role as the best friend and confidant to Mimi Faust.
For six seasons, viewers watched as Davis tried helping Faust move on from a toxic love triangle with her longtime cheating boyfriend Stevie J, and his mistress Joseline Hernandez. In between such, Faust dated another producer, Nikko, and the two later released a controversial sex tape.
Related: 'Love & Hip Hop': Rasheeda Frost and Mimi Faust Revisit the Notorious Candle-Throwing Scene
Davis' final two seasons on the show centered on her conflict with Faust, as she believed the sex tape ordeal was an orchestrated move between Faust and Nikko. Faust denied such before admitting to it, which caused issues in her friendship with Davis.
While on the show, viewers' perception of Davis was mixed. Many believed she was a good friend to Faust while others felt she was an instigator. Outside of her friendship with Faust, not much about Davis's personal life was ever revealed.
Aside from her working as a bartender in Atlanta for many years and her social connections, Davis kept her own family and relationships out of the spotlight.
Ariane Davis says 'Love & Hip Hop: Atlanta' was stressful and caused her mental anguish
Davis quietly exited the series in 2017. Her role outside of being the supportive friend to Faust was no longer needed. For Davis, the decision to keep her personal life private on the show was intentional and she says it's what saved her upon exiting the franchise.
"I drew the line. I mean more to me than that show does," she said on Melyssa Ford's podcast I'm Here For the Food. "Again, my sanity means more to me than that show did. Even losing friendships, I still mean more to me. I didn't want to go down that road."
According to Davis, she quit the show when producers approached her to share more about her relationship. She'd recently just come out as a bisexual woman.
Related: 'Love & Hip Hop': Mimi Faust Says Her Pay Was Cut $150k Because She Didn't Bring Enough Drama
At that point, that storyline was getting old, so I think, it was them wanting more from me and me saying, 'oh hell no.' It did have something to do with pay, but also, you couldn't pay me enough to bring my personal life on this particular show. You don't know the work I'd been doing to save my relationship. To be rehashing things that unbeknownst to them that we worked through, yeah, nah. It wasn't worth it. Because nobody had to go home with us but us. I chose that over anything because it just wasn't worth it.

Ariane Davis on I'm Here For The Food
Overall, Davis says reality television is intrusive, and witnessing her co-stars do anything for camera time and pay was mind-blowing to her.
"Y'all couldn't threaten me with sh-t about not being in a scene or not getting paid because my mental health meant more to me, my integrity meant more to me, my morals," she said.