Arie Luyendyk Jr. Didn't Think Lauren Burnham Was Into Him When They Met on 'The Bachelor'
'The Bachelor' star Arie Luyendyk Jr. reveals why his ending with Lauren Burnham was "mixed up" after they met on the ABC reality show.
The Bachelor Season 22 finale was a mess, but at least Arie Luyendyk Jr. and Lauren Burnham Luyendyk are still together. At the end of his journey, Arie chose The Bachelorette's Becca Kufrin over Lauren. But the former racecar driver quickly realized he was still in love with his runner-up. 
Now, Arie and Lauren are happily married. So why all the back and forth? Recently, Arie revealed why his relationship with Lauren got "a little mixed up" on The Bachelor.
Arie Luyendyk Jr. explains why his ending with Lauren Burnham got mixed up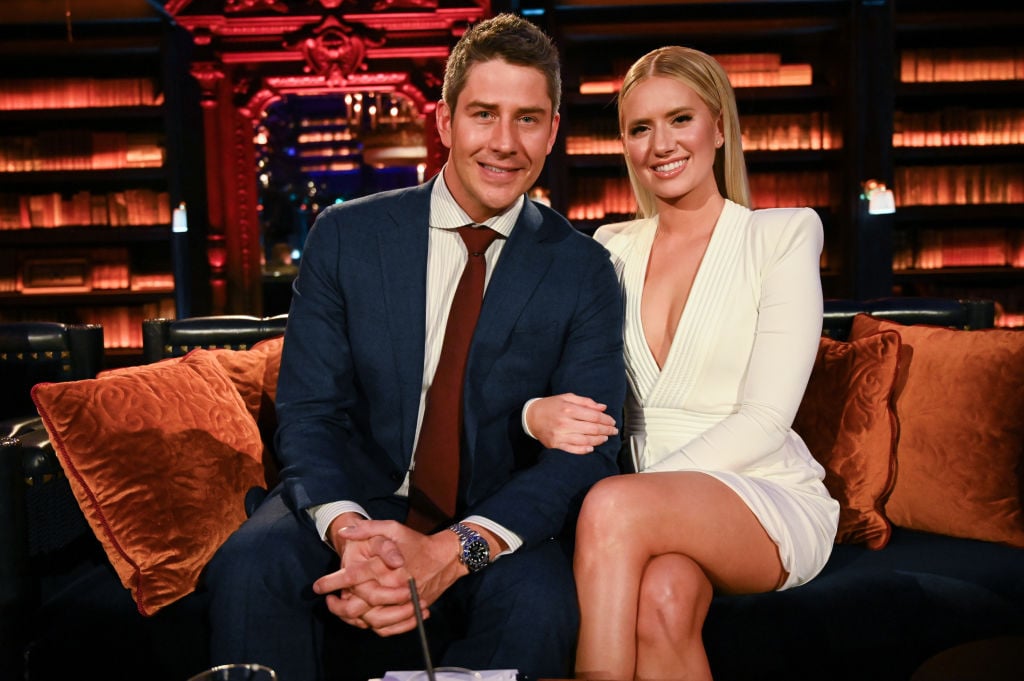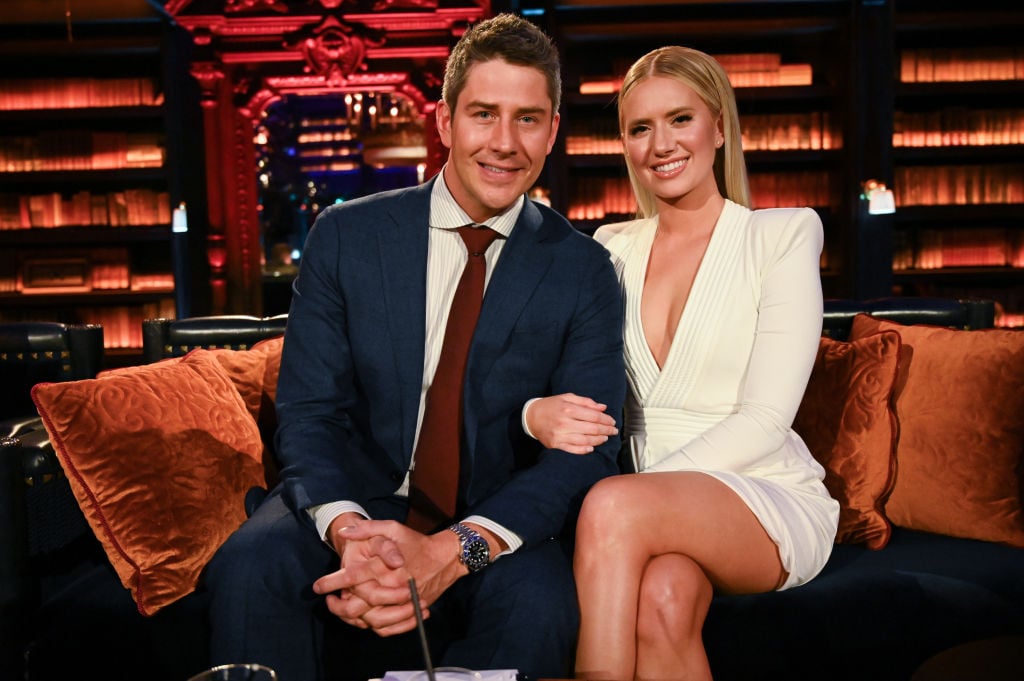 On Shawn Johnson Andrew East's Couple Things podcast, Arie and Lauren opened up about their relationship on The Bachelor. They both believe they were meant to be. But even so, Arie admitted didn't think Lauren liked him when they first met on the show.
"I didn't think she was that into me the whole beginning of the show," Arie said. "So I kind of let other relationships develop. And then it got toward the end and I was like 'Oh dang. She actually really likes me.'"
He continued, "Then it was just like, our relationship bloomed so late in that whole bachelor world that, that's why the ending got a little mixed up."
Then Lauren laughed and said, "So it's my fault." But her husband reassured her the blame was on him.
"It's not your fault. It's definitely my fault," he said. 
Why Arie Luyendyk Jr. doesn't think 'The Bachelor' process works most of the time
Despite his happy ending, Arie told the Couple Things podcast he doesn't think The Bachelor process works most of the time. 
"It is a difficult show," Arie said. "And that's probably why you find that a lot of people don't make it — because it's just so taxing emotionally. It's not natural to have two people … at the end, and then have to break up with one person and get engaged to another person an hour later."
He continued, "It's just so weird. It's, like, no wonder it barely works."
Meanwhile, Lauren noted it takes time to build trust with your partner. So the 10 weeks allocated to filming doesn't exactly give couples much time to do that. 
Later, Arie revealed he had to trust in the reality show's process and be open to having feelings for someone in a short amount of time. But ultimately, the relationship needed Lauren to trust in Arie, as the former bachelor spent the entire show dating multiple women at once.
In response, Lauren joked that Arie's ending "make it a little difficult, too." However, she shared why things worked out in their case.
"You know, I had to follow my heart, I still felt strongly about him," Lauren said. "So if you're going to move past something like this together, you just have to trust each other."
She continued, "And at that point, it was kind of felt like it was us against the world. So it made us closer and we realized we were the only people we could really lean on in that situation. That helped us trust each other a lot faster."
Check out Showbiz Cheat Sheet on Facebook!