Armie Hammer Confessed He Was Close to 'Completely Losing' His Mind Before His Divorce
Armie Hammer's 2021 is not off to a great start. The actor seemed to have the world at his feet. Born into a wealthy family, acting was more of a way to make a name for himself than it was a means to a financial end. It looked like he was well on his way to accomplishing just that as roles in buzzworthy films like The Social Network and Call Me By Your Name helped boost his recognition.
Now, however, his name is making the headlines for all the wrong reasons. Disturbing accusations about the actor have surfaced, and he's been backing out of — or being forced out of — roles as investigations into the rumors begin.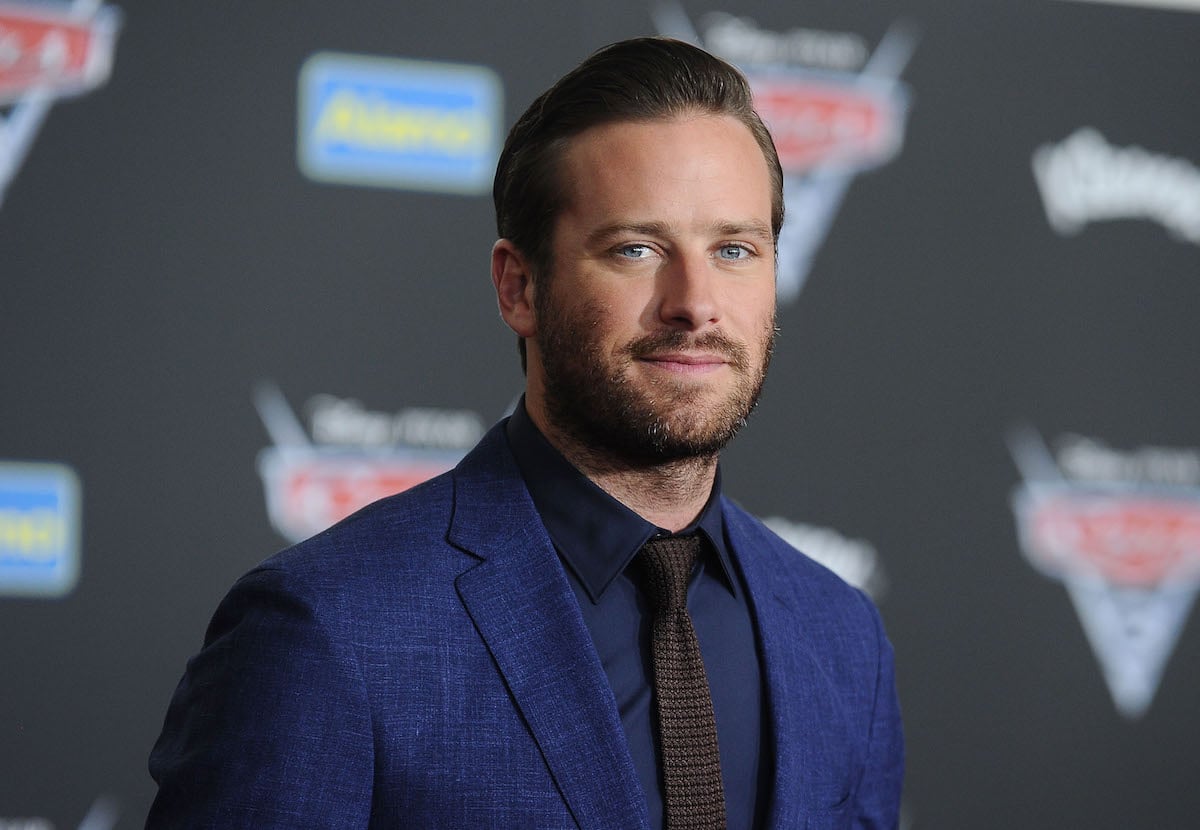 In the midst of these alarming reports, some are taking a closer look at what sparked this spiral for the promising star. Perhaps some insight can be found in his split from Elizabeth Chambers, his wife of 10 years. The two went their separate ways in July 2020, and the event took a serious toll on Hammer.
Armie Hammer is facing serious allegations
But when Hammer started trending on Twitter and Instagram earlier this month, it was definitely not the good kind of attention. Someone had posted screenshots of private conversations with Hammer, and the revelations were, to put it mildly, shocking. 
"I am 100% a cannibal. I want to eat you. F**k. That's scary to admit. I've never admitted that before," one of the texts declared. Soon, women were flocking to the platforms to share their tales of odd interactions with Hammer.
An ex named Courtney Vucekovich claimed that Hammer had once told her he wanted to eat one of her ribs and would lick her wounds if she got a cut. Hammer, for his part, has completely — and rather angrily — denied the accusations. "I'm not responding to these bullsh*t claims," Hammer wrote before calling the comments "vicious and spurious online attacks." 
While those claims may have died down eventually, fresh news broke of a burner Instagram account where Hammer allegedly posted damaging information and pictures. One of these posts includes information about faking a drug test for his custody dispute. 
Armie Hammer was married to Elizabeth Chambers
Hammer met Chambers when a mutual friend brought her to a group outing. She had a boyfriend at the time, but Hammer eventually grew tired of waiting for his chance and told Chambers she should leave her beau and be with him instead.
His insistence worked, and soon after, Hammer declared that he and Chambers were meant to be, and whether they got married right away or went their separate ways until fate brought them back together years later, they would end up together. Soon, the pair wed in 2010 and went on to have two children together. 
As recently as early 2020, the pair seemed to be doing well. Chambers was speaking positively about her marriage and giving advice: "You have to put work into a friendship, a working relationship. Wherever you put the work, that's where it's going to blossom." Whether the happy marriage was just a facade or things went downhill very quickly isn't fully clear, but it was definitely a different story just a few months later. 
Armie Hammer has opened up about his divorce
When Chambers, who is a Food Network host, and Hammer jointly announced their parting on social media, they were quarantining together in the Cayman Islands. The Caymans had a strict quarantine order, and the time together was intense, as Oprah Magazine reports.
"It was a very complicated, intense situation, with big personalities all locked in a little tiny place," Hammer explained. He also admits that he wasn't on his best behavior: "I don't think I handled it very well. I think, to be quite frank, I came very close to completely losing my mind." 
After the split, Hammer returned to LA while Chambers stayed in the Cayman Islands where she has poured herself into new professional and philanthropic endeavors. It seemed that Hammer, too, was moving on rather well, but that was before this fresh round of accusations and revelations had him reeling and on the defensive. As more information comes forward, we may learn whether Hammer's alarming behavior and his abrupt divorce have any connection.